Let's be real – we all need a getaway or staycation more often than we would like to admit. We hear you! Florida (and especially Tampa Bay) is home to beautiful beaches and endless resorts and activities – which means there are so many options for a quick escape from reality. Here's our roundup of our favorite staycations, day trips, and best weekend getaways to help you plan the perfect weekend escape.
Want us to feature a location that isn't on the list? Let us know!
email [email protected]
Tampa Weekend Getaway:
Sometimes, traveling just isn't doable. But that doesn't mean you can't feel like you're on vacation on your own city. Tampa is full of some of the best beaches, quaint neighborhoods, and urban areas. With many nearby locations right on the ocean it's easy to escape. Check out this list of places for a fun getaway without having to go far.
While you're sticking around local, explore a local brewery or enjoy some great outdoor activities. You can even enjoy the coasters at Busch Gardens for a thrilling date activity.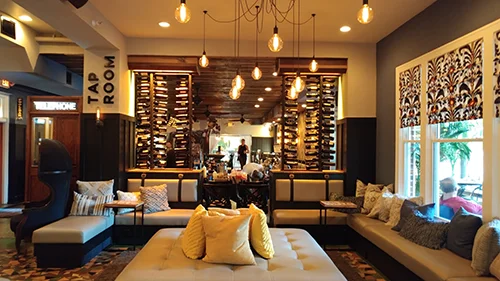 Relaxing Staycation In Tampa
Do you find yourself wondering, "Where can I relax in Tampa?" Well, we have a few ideas, and they'd make for perfect staycation starting points.
Sandava Spa features treatments inspired by the ocean and is conveniently located at Hyatt Clearwater Beach. Enjoy the beach and some serious relaxation during your weekend getaway. Head south to the Don Cesar to visit Spa Oceana. Pair your relaxing weekend with a stay at the iconic pink resort on beautiful St. Pete Beach.
Bring your relaxing getaway to the heart of downtown Tampa with a visit to the Spa by JW at the JW Marriott Tampa Water Street. Luxuriated in a customized massage and facial before strolling the Tampa Riverwalk with your special someone.
Don't miss our full guide to Tampa Bay spas that are perfect for couples.
Day Trips from Tampa:
Have the itch to get away but don't have much time? Day trips are a great way to get away for a bit and do something unique without having to commit to a whole weekend.
These day trips near Tampa run the spectrum from relaxing beach towns, quaint downtowns, and even a trip on I-4 to Orlando. You can make the most of a romantic day together.
Here are our favorite spots to explore for on a day trip near Tampa.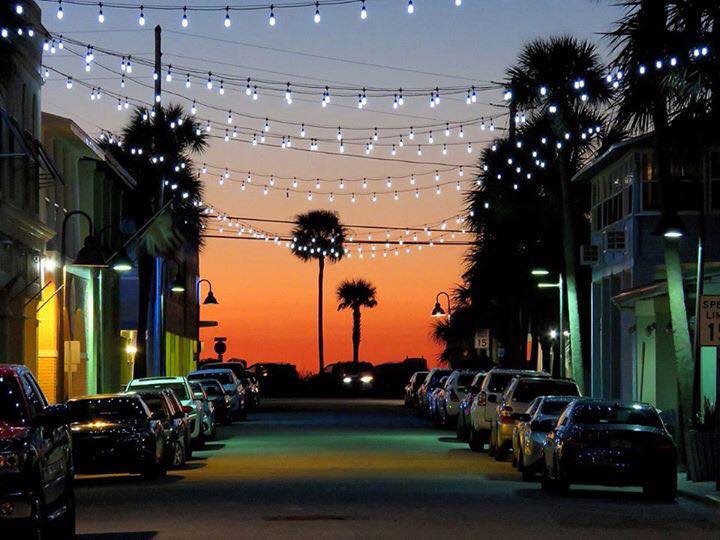 Florida Getaways:
If you're ready to get away for a few days on a weekend trip, there are plenty of great spots to escape by car. It's easy to fall in love with these getaways in Florida. Whether you only want to go to the Gulf Coast half an hour away or are up for a road trip to experience some wildlife, here are our picks for the perfect weekend getaway.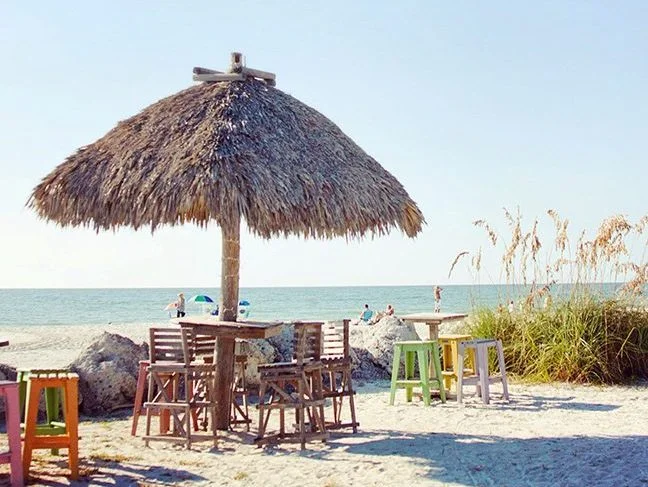 If you want to dive deeper into these Florida getaways and other destinations nearby we've got more guides for you. These getaway guides below will help you plan an amazing weekend together, any time of the year.
Anna Maria Island:
Anna Maria Island is one of our favorite romantic getaway destinations right on the Gulf of Mexico. It's close by and yet feels like a faraway destination.
Travel time: 1.5 hours

Orlando:
Of course, it's hard to resist the excitement and fun of Orlando just a quick drive east on I-4. Orlando is a great weekend getaway, with or without kids.
Travel time: 1-1.5 hours

Miami and Miami Beach:
And when you're ready for something truly iconic, Miami and The Keys await within a few hours' drive from Tampa. Find out why visitors flock to these places and go explore!
Travel time: 4.5-5 hours

Out of State Getaways (Georgia & South Carolina):
Travel time: 6-8 hours
For more specific events, drinks or eats, check out our categories on the home page!