Are you and your loved one looking to plan a fun weekend trip? If so, look no further than the beautiful Marco Island. Located less than 3 hours south of Tampa Bay, this romantic destination is the perfect spot for couples for a quick getaway. Filled with beautiful white sand beaches, water sports, tasty restaurants, and cute, colorful shops — there is no doubt you and your significant other will have a memorable time while on Marco Island.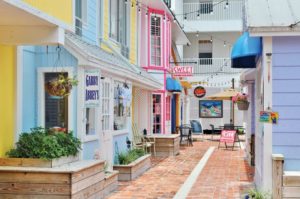 First let's talk food. Couples must check out the following restaurants while on Marco Island.
Leebe Fish
Address: 350 Royal Palm Dr, Marco Island, FL 34145-2017
Leebe Fish is an authentic, fresh seafood market and restaurant right in the heart of Marco's Island quaint, colorful town. Walk up and down the aisles of freshly-caught fish while deciding on what to order for lunch. A specialty by Leebe Fish is their Fish and Chips – fried, fresh cod and crispy fries, complete with homemade tartar sauce for dipping. This dish is extraordinary and tastes as if the fish was caught right before it was cooked, and brought out for you to enjoy.
Other tasty menu options includes other fried seafood baskets (fresh catch, shrimp), Island-style platters, and fish tacos, which are served with black beans, rice, and a juicy lime to squeeze on top. These tacos are known to the best fish tacos on the island. No matter what you choose, you and your significant other will be extremely satisfied. Not to mention, Leebe Fish is very reasonably priced.
This place is iconic in Marco Island and is a must-visit by couples.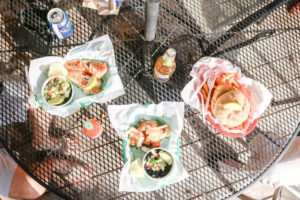 Mango's Dockside Bistro
Address: 760 N Collier Blvd # 109, Marco Island, FL 34145
Mango's Dockside Bistro is a great spot to visit if you and your significant other are looking for not only good food, but a lively and fun environment as well. This bar and grill is located right on the water, providing couples with a beautiful view while enjoying their drinks and dinner. Mango's is a local favorite for couples, families, and people of all ages, which is very evident through the bustling, busy vibe that is Mango's. Couples will feel like they are on a Caribbean island during their visit here, as the tropical vibe can't be beat.
Sit down, relax, drink a piña colada, and enjoy your weekend getaway while you're here.
In terms of food, Mango's has a wide variety for couples to choose from. Open for breakfast, lunch, and dinner, couples have the opportunity to stop by and enjoy at anytime of the day. A few breakfast favorites include the crab cake Benedict, the seafood omelette, and the homemade crepes. Lunch specials include Coconut Shrimp, fresh conch chowder, as well as a plethora of burgers, salads, wraps, and sandwiches. Last, but not least, is dinner, where couples can devour jumbo sea scallops, 6 oz Filet Mignon, spicy jerk shrimp pasta, handmade sushi rolls, and much more.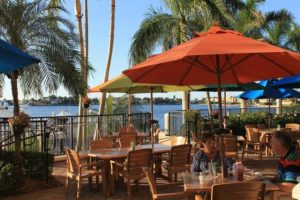 Now that your bellies are happy and full, it's time to relax on a beach.
Tigertail Beach
Address: 430 Hernando Dr, Marco Island, FL 34145
Known to be one of the most popular beaches on Marco Island, Tigertail Beach is a beautiful, unique, and relaxing beach couples will adore. It is secluded and full of nature, making it an extremely romantic spot for couples to visit while on the island. In addition to its natural beauty, which also includes many species of birds and thousands of shells sprinkled on the white sand, Tigertail Beach also has boardwalks, concession stands, picnic tables and restrooms/showers for couples to utilize.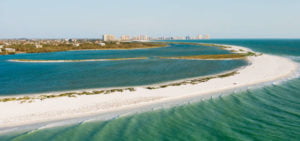 South Marco Beach
Address: 930 Swallow Ave, Marco Island, FL 34145
South Marco Beach, located on the Southernmost side of the island, is a beautiful public beach that couples should definitely check out during their time on the island. Although it is public, it is still much more isolated and less crowded than the rest of the nearby beaches. With crystal clear water, a long stretch of white sand, and greenery all around, there is no better place to spend the day with your loved one.
Choose to bask in the sun, read a book on the sand, or engage in one of the water sport activities offered at the beach through Marco Island Watersports. While on South Marco Beach, couples can enjoy Jet-skiing, paddleboarding, kayaking, parasailing and more. Whatever you decide, however, you and your loved one are in for a relaxing, fun and romantic day together.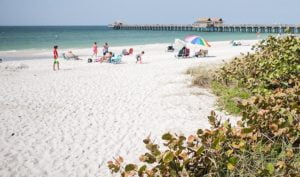 In addition to amazing cuisine and exquisite beaches, Marco Island also has great shopping, boat tours, beautiful parks and much more. Check out the following activities to complete a perfect weekend on Marco Island.
Fishing
Like any island, Marco Island is an ideal place to fish. There are many fishing companies that will take couples out on kayaks, canoes and fishing boats to catch some of the Florida Gulf Coast's famous grouper. One of the more well known companies doing this in the area is Marco Island Boat Tours, which will provide you and your loved one with a unique, private fishing tour — which includes a trip through the island's famous mangroves. In addition to fishing tours, Marco Island Boat Tours also offers several other boat tours, including dolphin watching, shelling and leisure trips on a sailboat.
Make sure to check out Marco Island Boat Tours for more information on all of the above.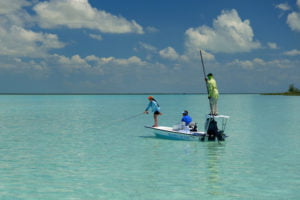 Scuba
If you and your significant other are really feeling adventurous this trip, you can check out Scuba Marco, which is a full-service dive shop for certified divers and "first-timers" alike. See what this beautiful island looks like under water. Admire the fish, coral, and other sea creatures with your significant other. Scuba diving is an extraordinary experience to have with the person you love, and Scuba Marco will make sure to take good care of you in and out of the water.
For more information regarding all things diving, visit Scuba Marco.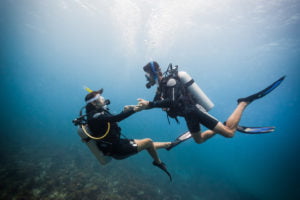 What if it rains on your trip to Marco Island? Have no fear, there is still plenty to do while on your weekend getaway. Check out the following:
Marco Island Brewery
Address: 1089 N. Collier Blvd, Marco Island, FL 34145
Beer lovers? If so, you must check out Marco Island Brewery, whether it is raining or not. Serving more than 40 beers from all over the world, as well as three that are brewed in-house, this brewery is a great place to take a breather and enjoy a beverage. In addition, if there is a game on that you and your loved one are dying to watch, Marco Island Brewery will make sure to put it on for you. Known to be one of the only "micro breweries" in Western Florida, it is imperative that you give it a visit.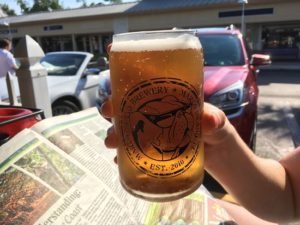 Relaxation Massage
Address: 141 S Barfield Dr, Marco Island, FL 34145
Is there anything better than a massage? The answer to this question is always no. Relax on this weekend getaway than with a couple's massage. There are several places to get a massage, but Salon and Spa Botanica located in Downtown Marco Island is known to be the best. At this spa, couples can enjoy a variety of massage treatments. Go for a deep tissue if you're feeling tight or a more relaxed reflexology massage to pinpoint those troubled areas.
Make sure to check out Salon and Spa Botanica for more information.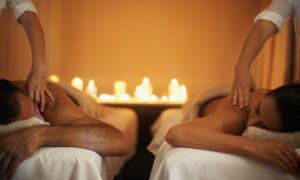 Marco Island is a Florida treasure and it looks forward to hosting you soon.
Featured Image Photo Credit: Marco Island Beach Getaway