Tampa, St. Pete and Clearwater are teeming with water activities, outdoor attractions, restaurants, and live music year round, which makes it so easy to plan an unforgettable Tampa Bay staycation. As a bonus, locals often reap the benefits of qualifying for Florida resident deals.
Plan your easy peasy Tampa Bay staycation with any of these three themed itineraries:
1. On the Water
If you're both avid water sport enthusiasts, plan a weekend on the water with stand-up paddle boarding, kayaking, or boating activities. Tampa Bay is home to dozens of docks and water sport outfitters where you'll find ample excuses to get out on the water.
Stay
The Tampa Marriott Waterside Hotel & Marina is a high-rise hotel in downtown Tampa with a beautiful pool and upscale dining options. Enjoy waterfront views and dock your boat in the marina on site if you're planning your own water adventure. With the JW Marriott recently opened next door, you can enjoy many shared amenities with Tampa's first five-star hotel.
Play
If you're bringing your own boat, head on over to Davis Islands Beach to join other boaters for some rest and relaxation time on the sands. If you're in the mood for a tour as a passenger, hop aboard the Tampa Bay Fun Boat right on the River Walk to enjoy the skyline and sunset.
Eat/Drink
Jackson's Bistro is a buzzing waterfront dining destination across from the Tampa Marriott Waterside Hotel & Marina, the place to enjoy everything from sushi and cocktails to a Sunday brunch buffet. It's been described as a taste of South Beach on the west coast of Florida so head on over for gourmet menus by day and music and libations by night.
2. Taste of the Arts
Make your way to Downtown St. Petersburg for a taste of arts and culture. Beyond the Dali Museum, you'll find a wealth of art galleries, art festivals, and live music performances.
Stay
If you're looking for a cozy hideaway for the weekend, book a room at the Hollander Hotel, a small boutique hotel in the heart of downtown St. Petersburg. Or settle in at Hotel Indigo where you can relax in the hot tub or hop on a bike to tour the neighborhood, compliments of the hotel.
Play
Spend a few hours exploring the Museum of Fine Arts, which houses several rotating and traveling exhibits throughout the year. See the Chihuly Collection at the Morean Arts Center. And of course, you won't want to miss the view from the The Enigma, the geodesic glass dome at the Salvador Dali Museum.
Eat/Drink
Beach Drive is your best bet for wine tastings, gourmet cafe eats, and tempting sit-down menus that include Florida favorites made with locally sourced ingredients. Bella Brava dishes up an Italian-American menu and creative cocktails. It's a popular spot for happy hour and just a short walk from the marina. Enjoy a taste of Parisian life with freshly baked goods and French menus at Cassis American Brasserie.
3. Hitting the Trails
If you're adventure seekers at heart, treat yourselves to a self-guided tour of the waterfront and beaches around the coast of Clearwater and St. Petersburg beaches, or make the bike ride from Tampa to Clearwater on the Courtney Campbell Causeway.
Stay
Escape to the white sands of the Gulf of Mexico and enjoy easy access to Clearwater attractions by staying at the Gulf View Hotel on the Beach. All rooms feature private balconies and kitchenettes so you an enjoy a private condo experience with beach views. If you plan on touring Pass-a-Grille attractions or just clocking in some beach time, first check out Visit Pass-A-Grille for ideas and then grab a room at the Havana Inn in St. Pete Beach, a newer, renovated hotel with spacious suites that include fully equipped kitchens.
Play
Explore local trails and the ocean from a whole new perspective with a beach horse ride. C Ponies in St. Petersburg offers beach horseback riding near the Skyway Bridge and includes a chance to swim on horseback where you can see dolphins and stingrays along the way. If you're in the mood for a relaxing hike, head to Caladesi Island State Park, a Florida Gem with a pine forest and mangrove swamps. You'll find a 3.5-mile trail around the island ripe for exploring and many other fun activities.
Eat/Drink
If you're on the Tampa side of the water, a popular pit stop for locals making their way down the Courtney Campbell Causeway, Whiskey Joe's serves up all types of burgers and beer all day; it's also a popular spot to watch the sunset. Catch live music and American eats at the Beach Bar, a tiki-stye restaurant that's perfect for people watching. If you're on the Clearwater side of the water after a day of exploring, enjoy beachfront dining and a laid-back atmosphere at Palm Pavilion Beachside Grill & Bar.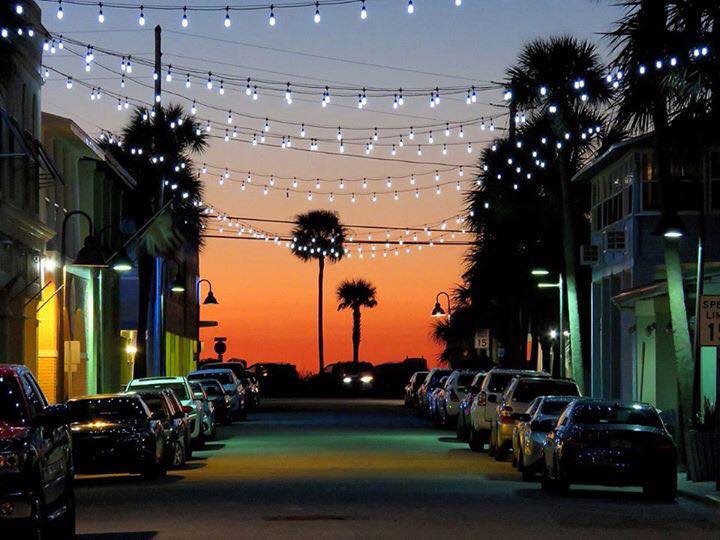 FEATURE IMAGE CREDIT: @PassaGrilleBeach
Looking for other Tampa Bay Staycation ideas? Check out: Three Tampa Bay Area B&B and Inns We Love.