It's beach season! If you love Florida's most famous beaches, Clearwater and Siesta Key are your best bet. But if you're looking for a beach day in a quieter, but still just as beautiful beach, then Indian Shores Beach is the one for you. Indian Shores is convenient to get to, as it's located about halfway between Clearwater and St. Pete Beach. Here's a perfect plan for a beach day date at Indian Shores:
Updated July 2022 by Savannah Voci. 
A Beach Day Date at Indian Shores
Muffins, sandwiches, croissants, oh my! Indian Shores Coffee Co is the epitome of quaint beachside cafe. The atmosphere is cozy and warm with decorations that will make you feel right at home. Food-wise, you can't get much better than the famous muffins or breakfast sandwiches. Whatever you choose will make for a good meal and a great start to your beach day.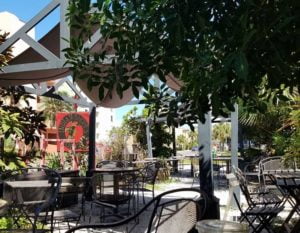 19221 Gulf Blvd, Indian Shores, FL 33785
Morning and Afternoon at the Beach
After breakfast, grab your sunblock and towels and head to the beach! Indian Shores is a smaller, more private beach with soft sand and beautiful ocean. You can tan in the sand or play in the waves with your significant other. You can even bring a frisbee or volleyball for a bit of action. Just don't forget to reapply your sunscreen or you might end up a little worse for wear by day's end.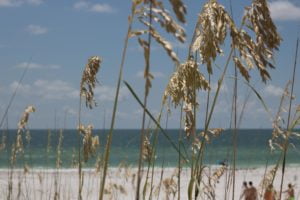 A fun-filled morning at the beach is sure to work up an appetite. You can pack yourself a picnic lunch to share on the sand. Keep everything in a cooler, and your meal will be cool and delicious, After you eat, you can spend more time enjoying everything the beach has to offer, whether you want to tan more, play more, or swim more. If you're looking to get out on the water and maybe even see some dolphins, Indian Shores offers boat trips you can book in advance.
Sunset Stroll Along Beach
When the day is coming to a close, your beach day date can keep going strong. As the sun sets over the beautiful gulf waters, you and your significant other can take a stroll along the beach. Dip your feet in the water as you walk or search for shells in the sand to make your walk even better. And of course, don't forget to take pictures to memorialize a day well spent.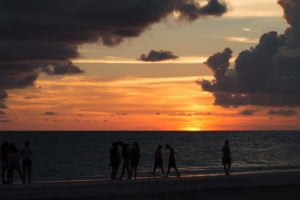 Whether you're feeling a more casual or a fancier dinner meal, Indian Shores Beach has the place for you. For a more casual meal, head to Original Pizza Restaurant for a huge menu including diverse appetizers, pasta, calzones, stromboli, pizza (of course) and more! For something a little classier, take your date to Salt Rock Grill, where you can enjoy appetizers, seafood, delicious steaks, desserts and more.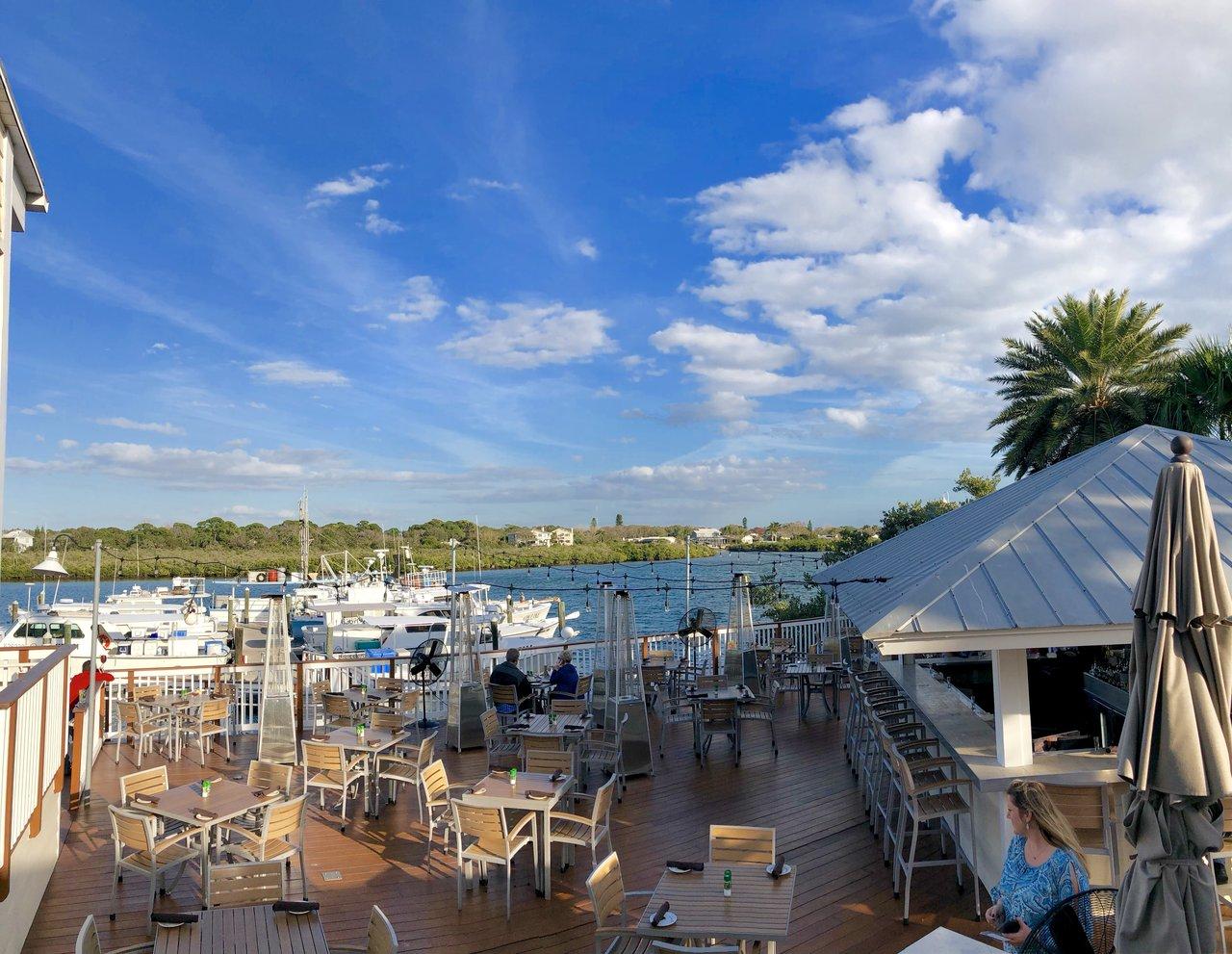 Original Pizza: 19525 Gulf Blvd, Indian Shores, FL 33785 or Salt Rock Grill: 19325 Gulf Blvd, Indian Shores, FL 33785
After your evening meal, you can extend the date straight into Smuggler's Cove Adventure Golf for a round of mini golf. With 18 holes, you'll have plenty of fun. Golf through bridges, pirate ships, tunnels and more. You can even make it a friendly competition and find out who is the best mini golfer in your relationship.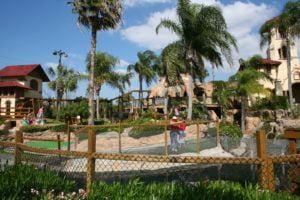 19463 Gulf Blvd, Indian Shores, FL 33785