Located in North Georgia, Helen is a small boutique town that offers a unique cultural experience. The town began as a gold mining spot and when their economy declined after the Great Depression, town leaders Pete Hodkinson and Jimmy Wilkins hired a local German artist to revamp the town. John Kollack redesigned the entire town so that it resembled that of a Bavarian alpine mountain town. The Alps were brought to the Appalachians with cobble streets, gingerbread store fronts, and vibrant colors. As the third most visited Georgia town, its obvious that Helen's German face-lift definitely succeeded in reinvigorating the town into the adorable tourist attraction it is today
Helen is a surprising find in North Georgia and a perfect place to get away. Here are some ideas on how to enjoy the town to the absolute fullest.
Take a Stroll
Helen is the perfect place if you want to stroll around and take in the sights. Beyond the beauty and charm of an authentic alpine mountain town, Helen is nestled amongst America's most beautiful peaks alongside the Chattahoochee River. Helen has a number of small boutiques and sweets shops you can explore. Tim's Wooden Toy Shop is recommended to get a taste of an especially unique crafts shop.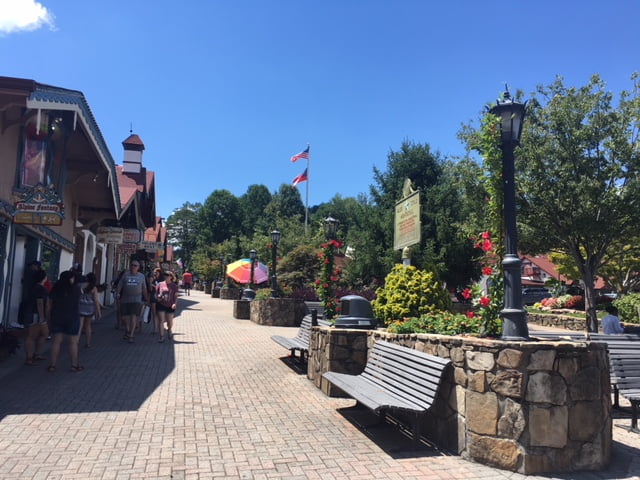 Grab a Bite
The authentic look of Helen comes with authentic German bites. The Old Bavarian Inn and The Heidelberg are amongst the German restaurants you must try but Hofer's Bakery is a favorite. This spot offers up authentic fare as well as a full-fledged German bakery. After having an authentic brat or Jager Schnitzel, you can enjoy fresh baked desserts from the in-house bakery.
Enjoy an Outdoor Adventure
You'll know you're getting close to Helen when you spot multicolored floats carrying tourists down the Chattahoochee River! The most popular thing to do in Helen is rent a float with your group and float along. While it is dubbed a "lazy river" the path has small rapids that make the trip extra thrilling. Throughout your ride, a canopy of Georgia oaks stretches above you, making for a relaxing and exciting adventure.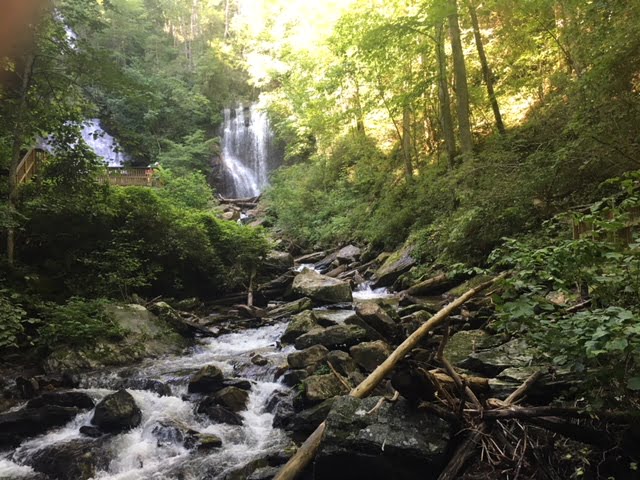 Photos by Brianna Althaus