Disney Springs is one of the most popular date night spots for those of us living only about an hour away. There are so many restaurants in Disney Springs it can be overwhelming.
If you haven't been since the days of "Downtown Disney", the Springs has undergone a major facelift over the past ten years. Brand new restaurants at Disney Springs feature menus from all across the world.
Make sure you go with an empty stomach, and with a plan. Get your wallet and loved one ready for a fun date at Disney Springs with our guide.
Updated August 2022 by Dani Meyering
Restaurants in Disney Springs By Price
Let's start off with budget-friendly restaurants in Disney Springs (yes, there is such a thing). Then keep reading for those Disney Springs restaurants that are worth the splurge.
Please note that this list excludes "snack" spots as well as dessert spots. If you'd rather snack your way around Disney Springs then check out these 10 Snacks at Disney Springs You MUST Try.
Budget-friendly: $
Enjoy delicious, quick meal options for at or around $10 per person! Most of these spots are window-service, allowing a prompt meal to compliment the low bill.
Location: Town Center
Blaze Fast Fired Pizza is a popular pizza chain offering lunch and dinner options. What makes Blaze unique is their completely customizable pies with over 40 toppings to choose from. This spot operates similarly to a Chipotle as you order each topping as you move with the pizza creator down the assembly line. Then, your unique pie is tossed into the woodfired oven where it is cooked to perfection in minutes. All of their pizzas are under $11. They also offer Salads, Desserts, and Alcoholic beverages.
Location: Town Center
When you think of Chicken Guy, think of PDQ, but with Guy Fieri's unique flare. Chicken Guy is a newer quick-service restaurant to hit the Town Center at Disney Springs. This spot is bringing you all things chicken—from sandwiches to tenders to salads, there is something for everyone. One thing that makes Chicken Guy! stand apart from other chicken joints is the number of sauce options—20 sauces to be exact. Plus, every item on the menu is below $11.99 per person, you can't beat that when it comes to delicious chicken.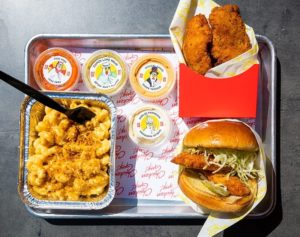 Location: West Side
This quick-service spot features delicious Latin/Mexican stylings with a budget-friendly menu. Every single item listed is under $11.99 such as the Burrito Bowl. This option is a bowl filled with black beans, Salsa Verde, Guacamole, Pico, sour cream, queso fresco, cilantro, and more all for $11.99. They also offer a kids menu as well as desserts and assorted alcoholic beverages.
Location: West Side
Another popular way to dine at Disney Springs is from a Food Truck. Much like 4 Rivers Food Truck, the Disney Food Trucks offer budget-friendly meal options without skimping on the flavor. Local Green Orlando is new and offers an entirely plant-based menu! Enjoy dishes packed with nutrients like the Rappers Delight, Oh Boy Beyond Burger and more.
At Hot Diggity Dogs there are a variety of delectable dogs—like the BLT, Chicago, Rueben, Santa Fe or Texas Chili Cheese—with a side of loaded house-made chips. And the ultimate indulgences can be found at Mac & Cheese Truck.
Location: West Side
Yesake is another quick service windowed kiosk that offers deliciously affordable Japanese cuisine. Everything is under $10, such as the snack options like a Sweet Teriyaki Chicken Bun or a BYOPB (Build Your Own Poke Bowl). The bowls come with Fresh Ahi Tuna, Salmon, Grilled Chicken, Sukiyaki Beef, or Veggies—whatever you prefer! From there you can choose a base, toppings, and sauce. Yesake also offers beverages, alcohol, and slushies.
Location: The Landing
Morimoto Asia's Street Food option is a quick-service version of its mother restaurant Morimoto Asia. Morimoto brings to live staples of a Pan-Asian diet with its unique culinary craft. Everything on the street food menu is under $14 a person and includes Spicy Kimchi Ramen, Egg Rolls, Sushi, Noodles, Beverages, and more. This is a great alternative to their main restaurant if you want to save some money or if you're on the go.
Location: The Landing
Pizza Ponte is a newer eatery to Disney Springs with quick, satisfying bites from 11 a.m. to 11 p.m. Every item on the menu is under $11 and features Pizza by the Slice, Sandwiches, Desserts, and Beverages.
Location: The Marketplace
Take a bite out of Canada with an order from The Daily Poutine. This classic Canadian dish which features thick, steak fries, piled high with cheese curds and beefy gravy. At The Daily Poutine, you can order this as well as other gourmet assortments of the classic poutine. Be sure to check out the Latin Poutine which features Fried Yuca, Black Beans, Mojo Pork, Queso Fresco, and Lime Sour Cream. The poutine is extremely reasonable and is filling-enough to count as a lunch or even dinner.
Location: Marketplace
Earl of Sandwich is another popular Florida-based sandwich chain with counter service. Earl of Sandwich is open for breakfast, lunch, and dinner bringing delicious sandwich options all day long. They offer hot sandwiches such as the French Dip, Wraps such as the Thai Chicken, Salads such as the Berry Chicken, and so much more.
Moderately Priced: $$
Two dollar sign rankings at Disney Springs fluctuate depending on the spot. These options are mainly table service and feature a wide range of prices and menu items. These spots can easily be affordable or pricey depending on your palate…and your wallet. For a casual atmosphere with delicious food at or around $25/$35 a person, check out these options for your next meal at Disney Springs.
Location: West Side
The Dine-In Theater at Disney Springs is a great spot for a date night that can easily turn pricey if you're not careful. The spot itself is not pricey with menu items all under $20, however, after purchasing of movie tickets as well as drink options, the bill can add up so be mindful. However, the menu is great. With snacks under $10 such as Nachos, Fries, Tots, Wings, and more, you don't have to splurge if you don't want to. They also offer flatbreads, salads and more.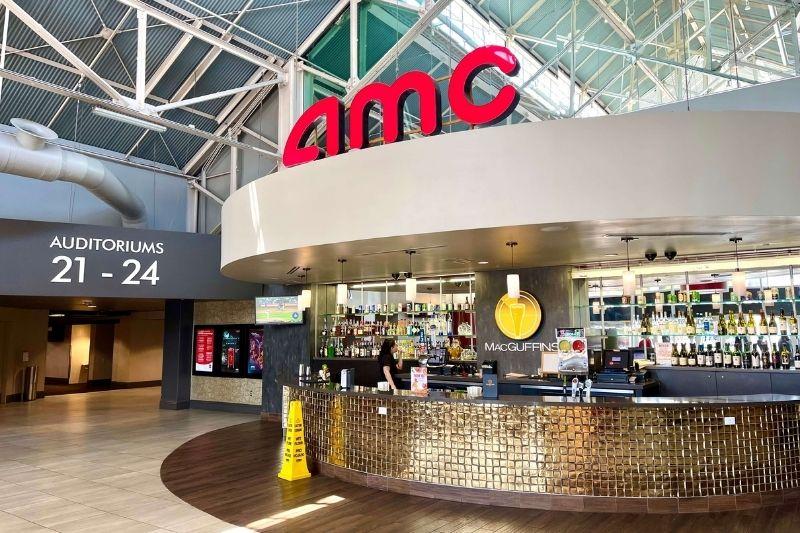 Location: Market Place
B.B. Wolf's Sausage Co. is an exception to the table service theme on this list. This spot is a quick-service eatery featuring all things sausage. Everything on the menu is under $15 with entrée options such as the New York Pastrami Reuben Foot-Long. This wild dog features an all-beef foot-long hot dog with shaves pastrami, swiss, sauerkraut, and Russian dressing on a homemade roll with your choice of chips.
Location: The Landing
Chef Art Smith's Homecomin' is the best spot at Disney Springs for some good ole fashioned soul food to bring comfort and warmth to your belly. Homecomin' is open for Brunch, Lunch, and Dinner, leaving plenty of time to take a bite out of Chef Art's delicious menu. Everything on the menu is under $30 with mouthwatering options such as the Fried Chicken Sandwich or Art's Famous Fried Chicken.
Location: The Landing
Cookes of Dublin is one of two Irish pub-style restaurants located at Disney Springs. This spot features a counter-service style with traditional Irish dishes such as the classic Fish and Chips and other favorites like meat pies. Everything on the menu is under $15 with other delicious options including Hog In a Box which features slow-roasted pork shoulder, baby potatoes, sage, and sweet onion stuffing, caramelized onions, and apple sauce—you've got to try this!
Location: Town Center
D-Luxe Burger is a popular burger spot located in the Town Center of Disney Springs. This spot is open for breakfast, lunch, and dinner and features a reasonable menu with all items below $30. One thing that makes D-Luxe stand out is their Duos menu. This menu is perfectly prepared for two people with three duo options such as the Classic, Premium, and Ultimate. For example, the Classic Duo is $24.99 and comes with 2 classic cheeseburgers, one order of fries, and two fountain drinks. They also offer single burgers for under $13 a person.
Location: Town Center
Frontera Cocina is a Mexican restaurant owned by Chef Rick Bayless, a 7 time James Beard Award winner. Everything on the menu (aside from the Roasted Bone-In Beef Short Rib and the Carne Asada) is under $30. The menu offers Starters, Salads, Tacos/Tortas, Entrees, Sides, Desserts, Drinks, and more.
Location: West Side
House of Blues is a staple restaurant to Disney Springs' West Side. This spot is home to live music, a soulful atmosphere, and a mix of Southern and international cuisine. Everything on the menu is under $32. For a great option to save some cash, check out their Family Style Menu option which feeds a family of four for $60-$90 depending on the option. This spot offers everything from Country Fried Steak to Shrimp Po'boys and will surely have a little somethin' for everyone.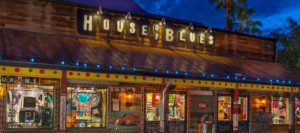 Location: West Side
Head over to Splitsville Luxury Lanes for a bowling experience like no other. Located in the West Side, Splitsville takes pride in its upscale spin on a classic American pastime. The best part is, Splitsville, along with incredible bowling lanes offers a delicious menu that is definitely worth checking out.
Enjoy a huge menu with delicious cocktails and awesome entrees such as various types of pizza, sushi, sandwiches, salads, and more. At Splitsville, you truly can't lose (unless you aren't a great bowler). Pop in next time you want dinner and a game.
Location: The Landing
Paradiso 37 is a culinary masterpiece bringing in cuisine from the 37 different countries across North, Central, and South America. Dinner can get pricey with their most expensive item totaling $42.
Location: The Town Center
The Polite Pig is located centrally in the Town Center right next to the Lime Parking Garage. This spot features a modern take on classic BBQ with a Florida-flare. They offer lunch and dinner with options all under $39. The Butcher Board serves two and includes pork shoulder, chicken, BBQ cheddar sausage, slaw, pickles, two cornbreads, and two market sides. For the amount of food and at that price, The Polite Pig truly can't be topped.
Location: Town Center
If you've ever been to Disney Springs you've seen or heard of Planet Hollywood. One item Planet Hollywood is known for is their epic milkshake. Yes, we're skipping straight to desserts here! Their Big Dipper Shakes come in Vanilla, Chocolate, or Strawberry, and include insane toppings and an assembly so outlandish, you'll want to add this to your IG story. Back to the main menu—everything on the menu is under $40.
Location: The Landing
The Edison is a part of The Landing and features an old gothic style eatery inspired by the industrial days with classic American style cuisine, cocktails, and entertainment. Check out delicious options such as The Edison Burger which features a signature beef blend of sirloin, short rib, and brisket, beneath white cheddar, crispy onions, bacon, pickles, lettuce, tomato, and special sauce served aside delicious fries. You may have to 'knife and fork' this burger.
Location: The Landing
If you are craving Irish cuisine but want a more immersive experience than Cookes can offer, a trip to Raglan Road is in order. This spot offers delicious pints, modern Irish cuisine, and live music and Irish step dancing. They offer Lunch, Dinner, and Late Night Dining until 1 a.m. The menu is truly remarkable and allows guests who have never crossed the pond to get the chance to experience a taste of Ireland.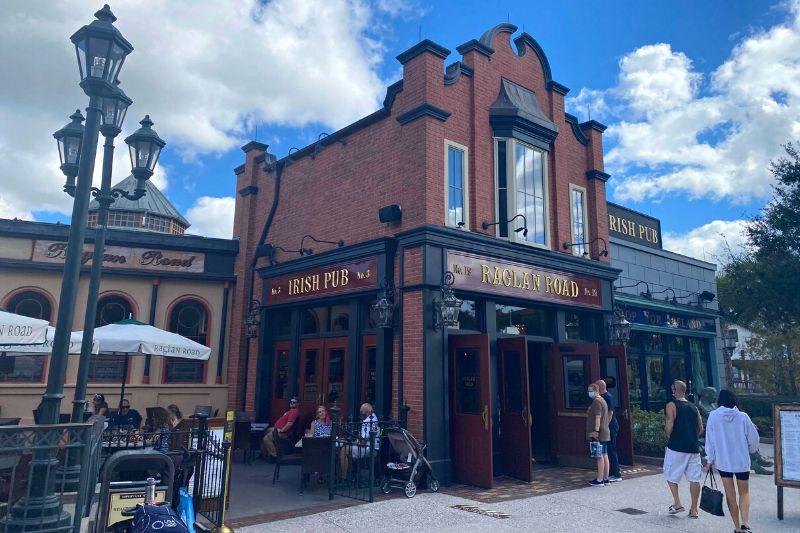 Location: Marketplace
Although this spot may attract families with smaller children, Rainforest Café is still a cool spot to immerse yourself in the heart of the rainforest. While you're here, befriend the monkeys, elephant, and croc out front while you treat your taste buds! Similar to T-Rex, Rainforest's menu is large and reasonable with the priciest item ringing in at $35. Take a bite out of Korean Spicy Stir-Fry Chicken or play it safe with a yummy Rainforest Burger.
Location: Marketplace
If you haven't been to T-Rex before, the best advice to give a newbie would be to think Rainforest Café but make it prehistoric. T-Rex is a totally immersive dining experience with guests surrounded by sights and sounds of the prehistoric age including a few dinos here and there. Their menu is large and delicious and features reasonable pricing with everything under $40. Check out their seafood, pasta, meats, burgers, and more when you visit—and watch out for that Meteor Shower!
RELATED: The BEST Hidden Things to Do at Disney Springs with Kids
Signature Dining: $$$
Disney Springs does a great job at offering different spots for different budgets. The three-dollar sign list of restaurant options features menu items that go a bit above the $25-35 dollar range and creep into the $40-$60 dollar range. These spots are great for an occasional date night or a special night away. As always, you can eat on a budget at these places, it's all about what you order.
Location: The Landing
Take a trip back to the 1920s' at Enzo's Hideaway. Enjoy the speakeasy vibes as you sip on prohibition-era libations. Everything else on the menu is at or below $40 with delicious options such as the Eggplant Parmesan, Bucatini Bolognese, Penne Rigate, and more,
Location: The Landing
Maria and Enzo's is an awesome spot to transport guests back to the "golden age of air travel" featuring delicious Italian cuisine. Everything on the menu is under $46 featuring delicious favorites such as Lobster Fra Maria, Torchio Al Pollo, Branzino Mediterraneo, and more.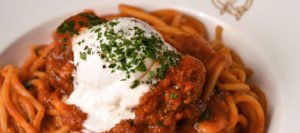 Location: The Landing
Morimoto Asia (the mother restaurant to the Morimoto Asia-Street Food option) is a great Asian option at Disney Springs. Morimoto Asia is a Pan-Asian style restaurant curated by Chef Morimoto of Iron Chef America. Stop in for sushi, sashimi, small plates, Dim Sum, Entrees such as Orange Chicken, and more. Morimoto also offers noodles and rice, veggie options, and desserts. The cocktails are divine and the setting is modern.
Location: The Landing
Another familiar spot at Disney Springs is the large paddleboat/ferry style restaurant docked right across from T-Rex. The menu is delicious, large, and mouthwatering. It can also add up quickly with their priciest item ringing up to a grand total of $65. Enjoy King Crab, Maine Lobster, Scallops, Filet Mignon, and enjoy the views on the water.
Location: The Landing
The Boathouse is a great waterfront spot giving off Cape Cod vibes. It is one of the more upscale restaurants at Disney Springs due to its seafood menu, however, it's well worth it. The Boathouse offers a Raw Bar, Salads, Fish, Sea & Shore, Launch, Dock Side Buckets, Sandwiches, Steaks, and so much more. Order a Filet Mignon, Classic Cheeseburger, Clam Strips, or Blue Star Angus Carpaccio.
Guests can also rent vintage American Amphicars to boat around the springs before or after dinner.
Location: The Landing
Terralina Crafted Italian sits nestled in a corner, neighboring Paddlefish. This trattoria-style Italian restaurant is a cozy spot near the water. Everything on Terralina's menu averages about $30 with favorites such as the Rigatoni Calabrese or Mozzarella-stuffed Rice Balls—you won't be disappointed.
Location: Town Center
Enjoy delicious dishes by Chef Puck as well as wonderfully crafted cocktails. Everything on the menu is under $60 and features a 'wow' factor with every single bite. Enjoy pizza, salmon, pasta, filets, and so much more when you step into one of Chef Puck's delicious eateries.
Location: West Side
Spanish style tapas, paella, sangria, and more are served in a uniquely vibrant atmosphere. Everything on the menu is below $40 giving guests a delicious meal for a reasonable price. For those wanting to really splurge, check out the Chef's Tasting Menu. This menu is considerably more expensive at $95 per person – but worth it for a special occasion.
High End Dining: $$$$
Location: The Landing
STK Orlando is the most expensive spot to dine on Disney Springs Property. A chain steakhouse featuring an ultra-modern atmosphere with a delicious menu, in-house DJ, and beautiful patio, STK delivers—, especially for the pricey tab! Although expensive, STK is worth it for special occasions.
Or for a budget-friendly experience, go during STK's Happy Hour.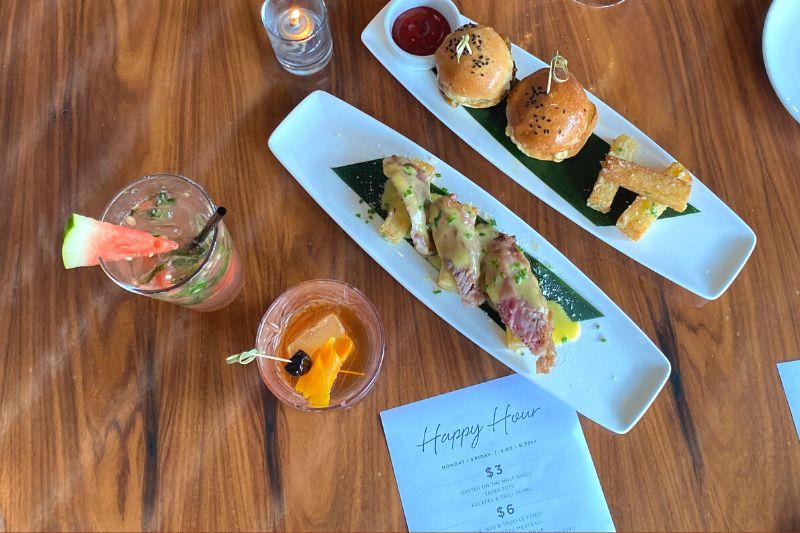 Now that you know about every single spot to dine at Disney Springs, there's no excuse not to go! Whether it's a sporadic trip or a planned date night, there is truly a spot for every couple, friend group, and family! Enjoy!