Happy birthday! Take the time to celebrate YOU with a birthday celebration for yourself! Who says birthday parties are just for kids? Lucky for you, Tampa has plenty of great birthday party venues for you to have a blast and celebrate another year of life. We've put together a collection of adult birthday party ideas for you to make the planning a little easier and get those invitations in the mail.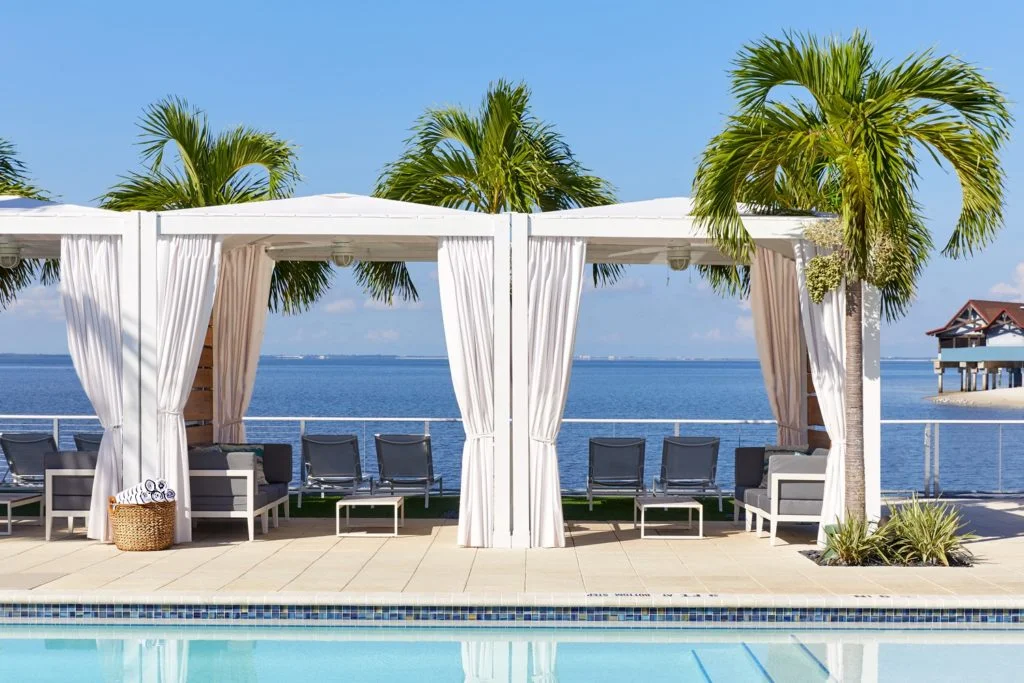 Let's kick things off with one of our favorite birthday ideas – a private cabana! Look into renting a cabana at a local resort. ResortPass features a huge variety from cabanas for 2 to a full-on party cabana experience for you and your friends.
If you're willing to make it a day trip, head to Crump's Landing for awesome waterfront dining, and book a private cabana there. Just be sure to book your cabana 10 days in advance, or before.
Keep reading for lots more birthday ideas including bars and restaurants that are perfect for a birthday party. 
Adults Only Birthday
Dinner, drinks, dancing, relaxing – it's your day! Whatever sounds good to you, there's plenty of great places to celebrate the way you want to. Book a private dining room for an intimate group dinner with friends. We love this idea for quality time and great food and drinks. 
JW Marriott Tampa Water Street just unveiled a NEW rooftop lounge! Beacon is Tampa's highest (and second highest in Florida) public rooftop cocktail and dining destination, offering breathtaking panoramic views of the city skyline and Tampa's waterfront. This midcentury-meets-modern bar serves up signature drinks and delectable tastes. We recently had the chance to check it out and are sharing all the details about downtown's newest hot spot. 
Party it up at Showbar in Ybor City. This dueling pianos bar in Tampa Bay is the perfect place to throw a party, they event have birthday party packages.
Keep things cozy with a wine tasting at one of Tampa Bay's great wine bars. Wine on Water even offers the opportunity to rent out their outdoor wine garden for private events.
Keep the party going and celebrate at one of Tampa Bay's many scenic rooftop bars. Take in the views while celebrating the persistent passage of time at a rooftop bar.
Find out who can really sing with a night of entertainment at a karaoke bar. Tampa Bay has quite a few options, so you can choose if you want to belt it out in front of the entire bar or rent a private room for just your crew.
If you want to spend your birthday at sea, check out our favorite sunset cruise options around Tampa Bay. Enjoy a drink from the deck, pedal your way down the river or sail away on a floating tiki hut to ring in your next year of life.
Make it an all-day celebration at Water Street Tampa. All within walking distance you can start with a spa party at the Tampa EDITION Hotel, grab some beers at Sparkman Wharf, go bowling at Splitsville, or enjoy a dinner party at a nice restaurant.
Feel Like a Kid Again
If you're looking for some ideas where your kids can join in on the fun party (or just want to have a fun adult's birthday, no kids necessary), there are plenty of kid-friendly and kid-at-heart friendly options for you.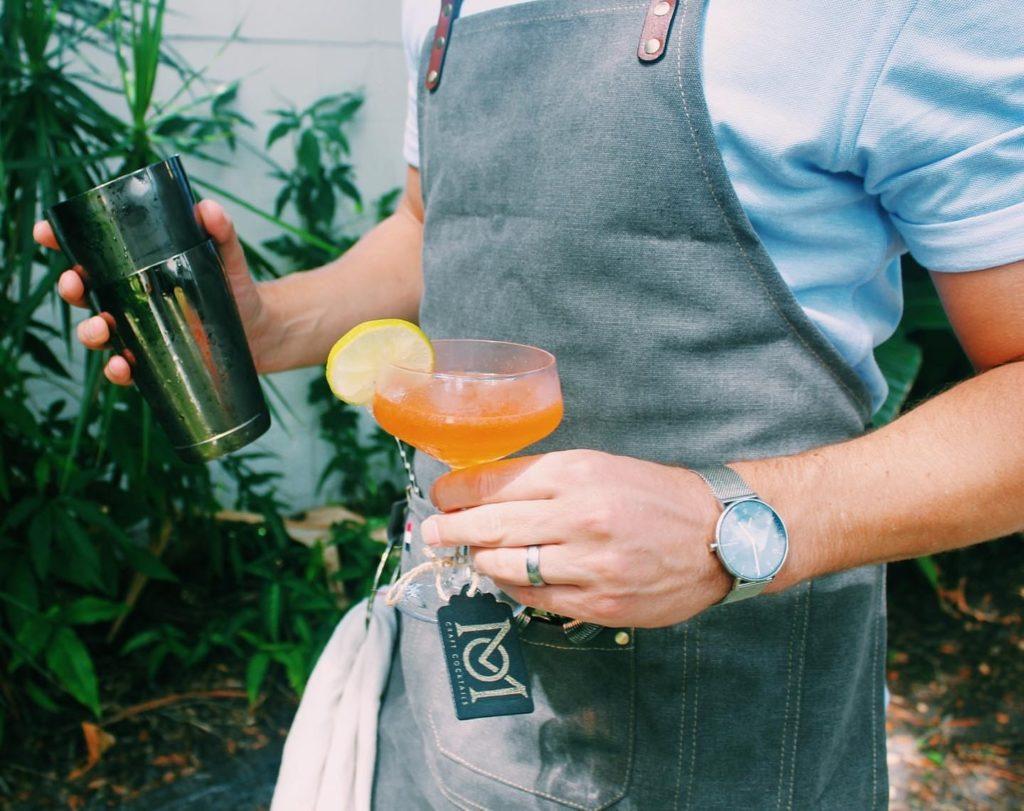 Plan a House Party
House parties may look a little different now, but there are plenty of great local businesses to help bring your grown up party dreams to life.
Host a mobile cocktail bar for delicious drinks for you and your guests. Services like

Members Only Craft Cocktails

,

The Cabooze

and

Tipsy Trotter

all come to you and handle the bar so you don't have to.

Bring a restaurant to your backyard with

Hibachi Omakase

. You provide the seating arrangements, they put on a show and cook up a delicious dinner for you and your friends.

Book a food truck full of flavor just for you and your guests. Try

Tampa Bay Food Truck Rally

to help narrow down your options.
Need More Birthday Ideas? 
Know someone in Orlando? The Best Birthday Ideas for Adults in Orlando