A sweet treat for your sweet date? Sounds like a plan! Dessert is always a great way to finish up a night of fun. With so many Tampa Bay dessert spots to choose from, it may be hard to pick just one to visit after your date. So, here are some of our favorite dessert spots to help you narrow it down.
615 Channelside Drive, Tampa, FL 33602
Located in Sparkman Wharf, Hampton Chocolate Factory brings luxury chocolate to Tampa. Not only are the products delicious, but the packaging, gift and holiday offerings are all amazing.
In store, you can experience an amazing custom sundae or dipped soft serve. Before you go, grab some milk chocolate coconut toffee macadamia nuts to snack on, try some Ambrosia Brewed Chocolate, or delight in some of their super cute seasonal gifts.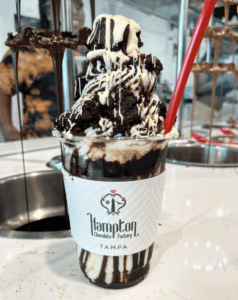 Located inside the Seminole Hardrock Hotel and Casino
Two words: Candy Wall. This ultra bright, ultra fun spot has an insane array of delicious junk food on the menu, but obviously dessert is really where the Sugar Factory shines.
Ice cream, over-the-top milkshakes, alcohol-infused smoking candy goblets…the list goes on. Plus, it's located inside the Seminole Hard Rock Hotel & Casino, which is full of tons of other date night fun.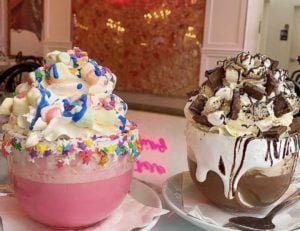 Multiple locations (Seminole Heights, South Tampa and Brandon)
Revolution Ice Cream encourages customers to get as creative as possible with their extensive menu of unique flavors. Mix and match scoops on your next sundae so you can experience Drunken Brownies, Hotcakes, and Eurotrash all in one photo-worthy sampler.
Seasonal and specialty flavors change regularly and vegan options are available.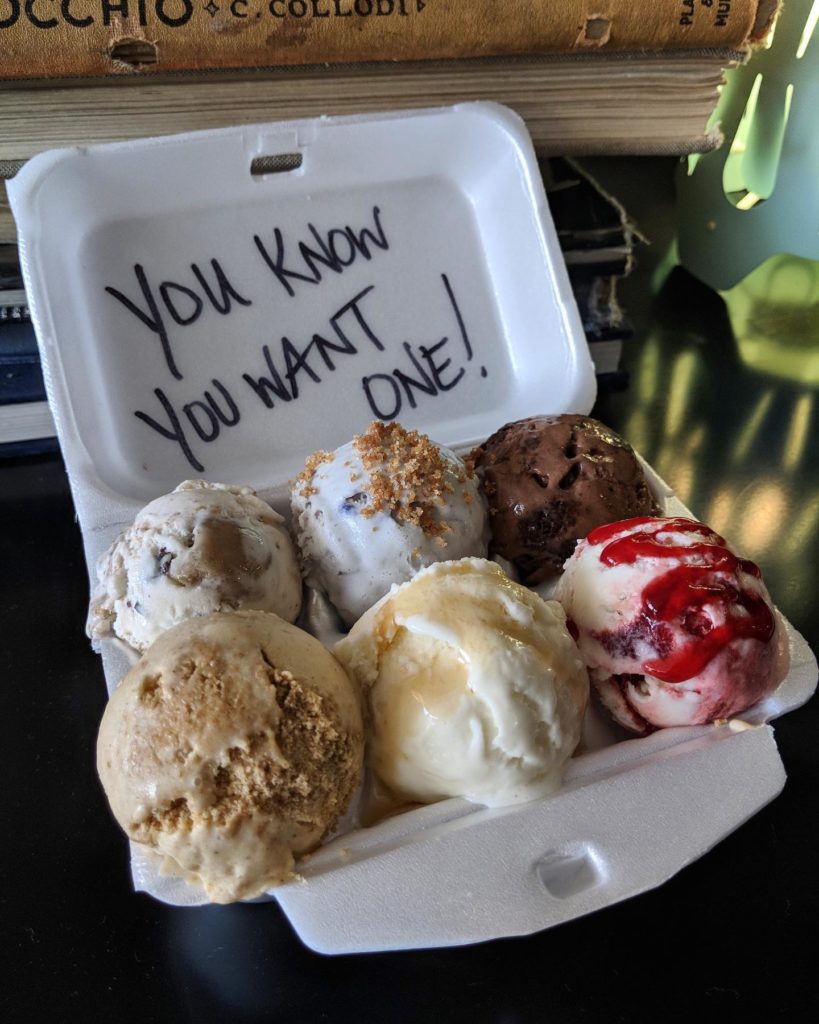 1208 S Howard Ave, Tampa, FL 33606
Anyone who lives in Tampa knows that Bern's Steak House is one of the area's most romantic eateries. But, did you know they have a private dessert room on the top floor? They offer nearly 50 dessert choices and more than 1,000 dessert wines and spirits.
Guests are seated in their own personal booth equipped with a six-channel stereo sound system, offerings a wide range of music styles including classical, jazz, progressive, contemporary, new age, and even live music played by Bern's personal pianist. If you're looking for an intimate, romantic atmosphere to satisfy your sweet tooth, Bern's is the perfect destination for you.
FYI: a reservation for the dessert room is automatically included with your dinner reservation, and you'll be taken upstairs to your table after dinner.
READ MORE: Tampa Bay's Most Romantic Restaurants
1910 N Ola Ave, Tampa, FL 33602 Inside Armature Works and 231 East Davis Boulevard, Tampa FL 33606 on Davis Islands
It doesn't get more Instagram-worthy than Bake'n Babes' over the top desserts, available at two different locations around town. From the unique taiyaki cone (pictured below) to Nutella stuffed chocolate chip cookies, this is the spot to let your sweet tooth go wild.
The Tampa based, woman-owned bakery has two locations, each with unique offerings along with their signature vegan chocolate chip cookies.
Exclusive to the Armature Works location is "The Works," an over the top ice cream treat topped with an assortment of sweets (think donuts, oreos, popcorn, candy, etc) that rotates monthly. You can even get a Pup Cup for your favorite four legged friend.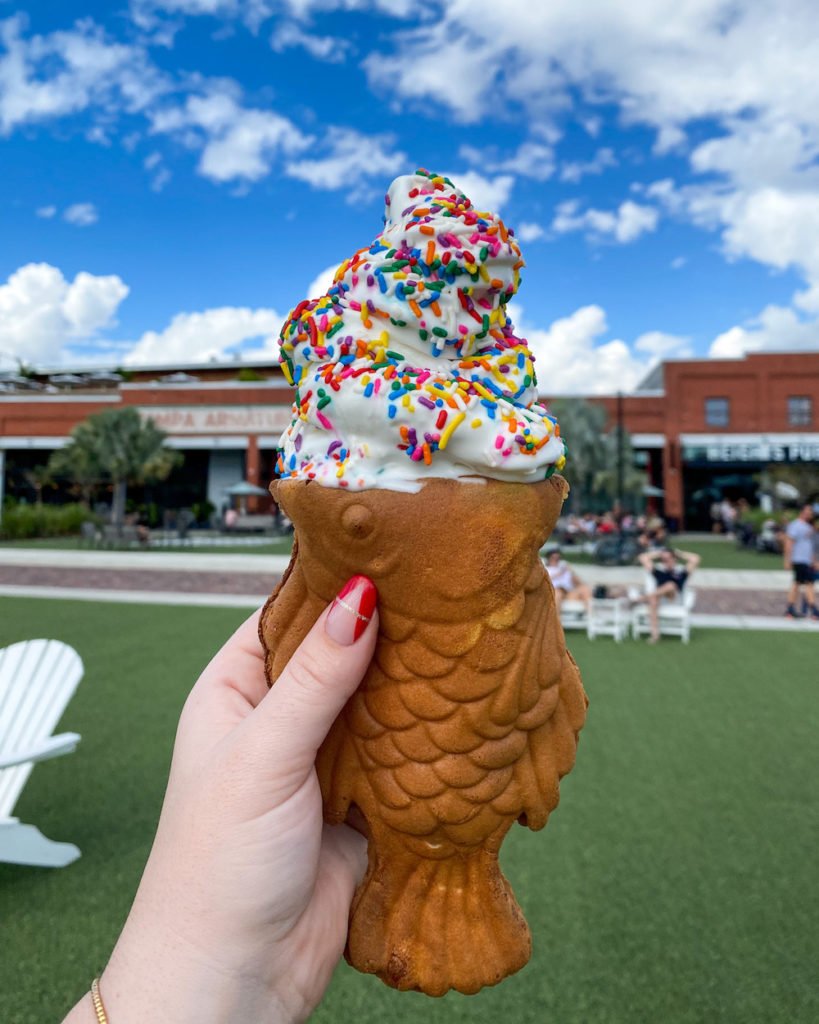 4048 W Kennedy Blvd, Tampa, FL 33609
Located in South Tampa, Sucré Table has truly beautiful (and delicious) desserts and custom cakes. Chef Brenda Villacorta is from Tampa, but spent years in Michelin-rated kitchens before coming home to open Sucré Table.
They're only open Wednesday-Friday 7:30 a.m. to 5 p.m. and Saturday 9 a.m.-5:30 p.m., so we recommend picking it up for dessert after date night. Or, visit in the morning for an Italian-inspired date comprised of a cappuccino and a pastry.
Ybor, South Howard, Water Street
Chill Bros. locations have been popping up all over lately, and you can find them in South Tampa, Ybor, and Water Street. The ice cream at Chill Bros. is locally sourced and the baked goods, candies and sauces mixed into every flavor are made in-house. Snag a seasonal scoop, or a staple like Sicilian pistachio or guava pastelito.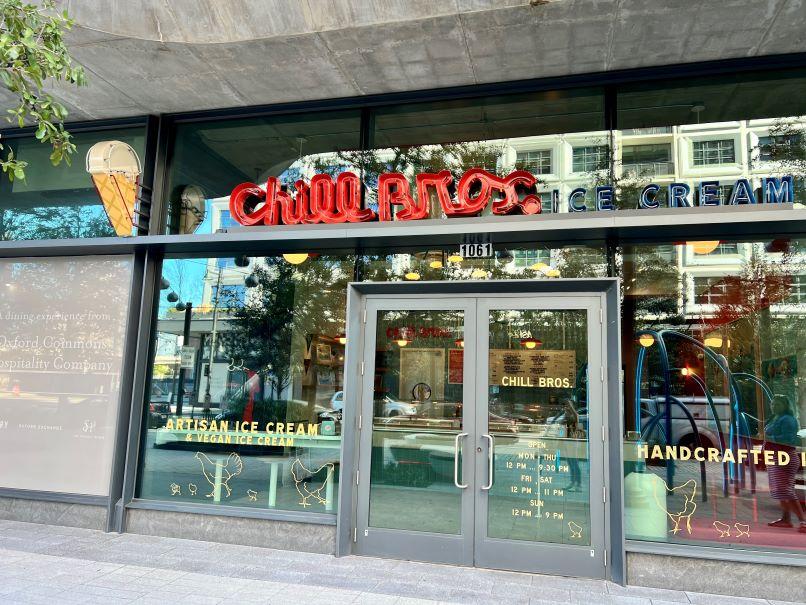 3251 W. Bay to Bay Blvd. Tampa, FL 33629 inside Toffee to Go store
For 15 years, Toffee to Go has been spreading their delicious treats nationwide. Now, you can enjoy what they have to offer in their new, in-store dessert store, The Dessert Spot. Choose from decadent cakes, cupcakes, ice cream and more along with cute dessert trays to go (perfect for a picnic!).
And of course, on your way out you can grab a box of your favorite toffee and take it to go.
689 Central Avenue, St. Petersburg , FL 33701
I scream, you scream, we all scream for ice cream from Urban Creamery! This spot is doing nothing more than creating the very best of everyone's favorite.
You and your date can expect homemade ice cream, over-the-top dessert waffles, milkshakes and sundaes. Share a banana and Nutella ice cream waffle next time you're looking for a shareable dessert.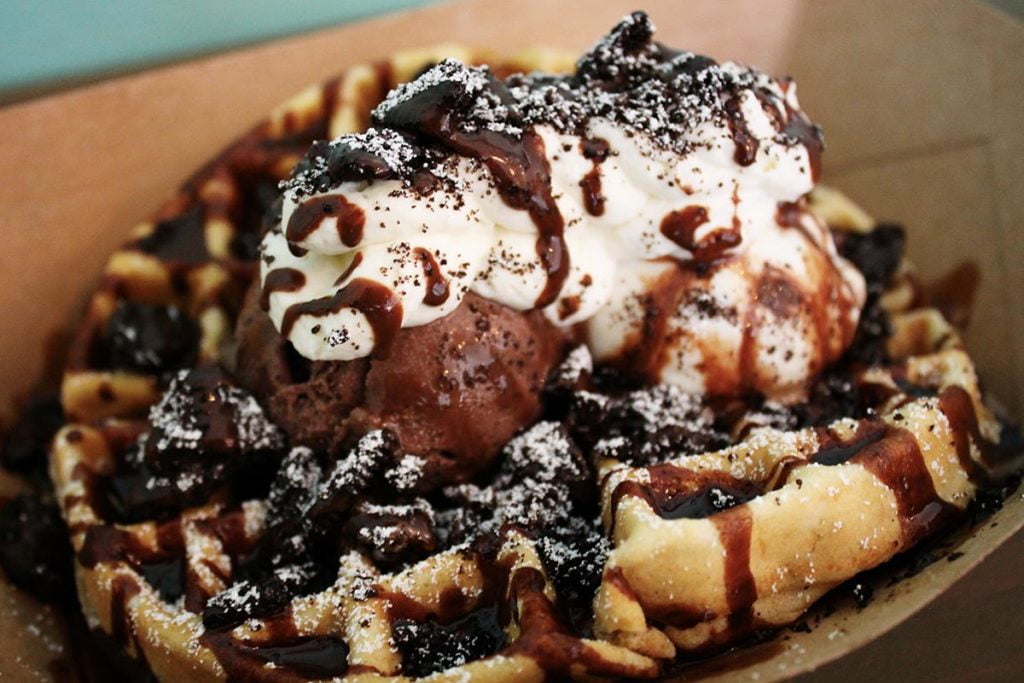 Multiple locations in Tampa and St. Pete
Hyppo's gourmet popsicles are like no other. Cool down with the assortment of all-natural pops made with fresh fruit, fresh herbs and spices, evaporated cane juice and dairy (select flavors). The menu changes with the seasons, which is how they have created over 450 flavors so far.
Flavors run the gamut from seasonal Pumpkin Cheesecake to Strawberry Basil, Blackberry Goat Cheese, Espresso Horchata and so many more.
Don't feel like going out? The Hyppo has a fleet of trucks that make their rounds through local neighborhoods selling prepackaged pops and ice cream.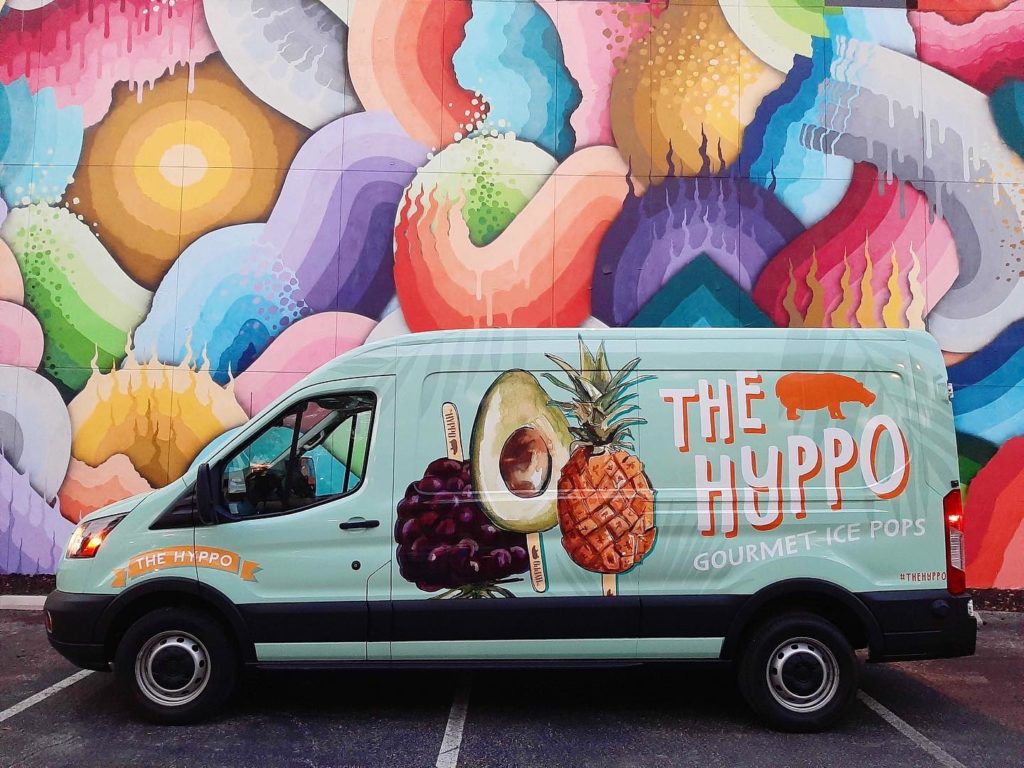 717 S Dakota Ave, Tampa, FL 33606
A date night in Hyde Park Village with a delicious dinner at one of the many restaurants needs to finish at Sprinkles, a dessert store with cupcakes, ice cream, and cookies. Take your pick of dozens of rotating flavors, available inside or by way of the insta-worthy outdoor cupcake ATM (available 24/7!).
This is also a great place to grab a dog-friendly treat for your puppy.
538 1st Ave N, St. Petersburg, Florida 33701
Bringing together the two things we love to end dinner with is Beans and Barlour. This spot offers boozy desserts so you can have a post-dinner dinner cocktail and dessert all in one.
The boozy creations give our favorite childhood treat (ice cream) a fun adult upgrade. Vegan options and non-alcoholic versions of each flavor are available.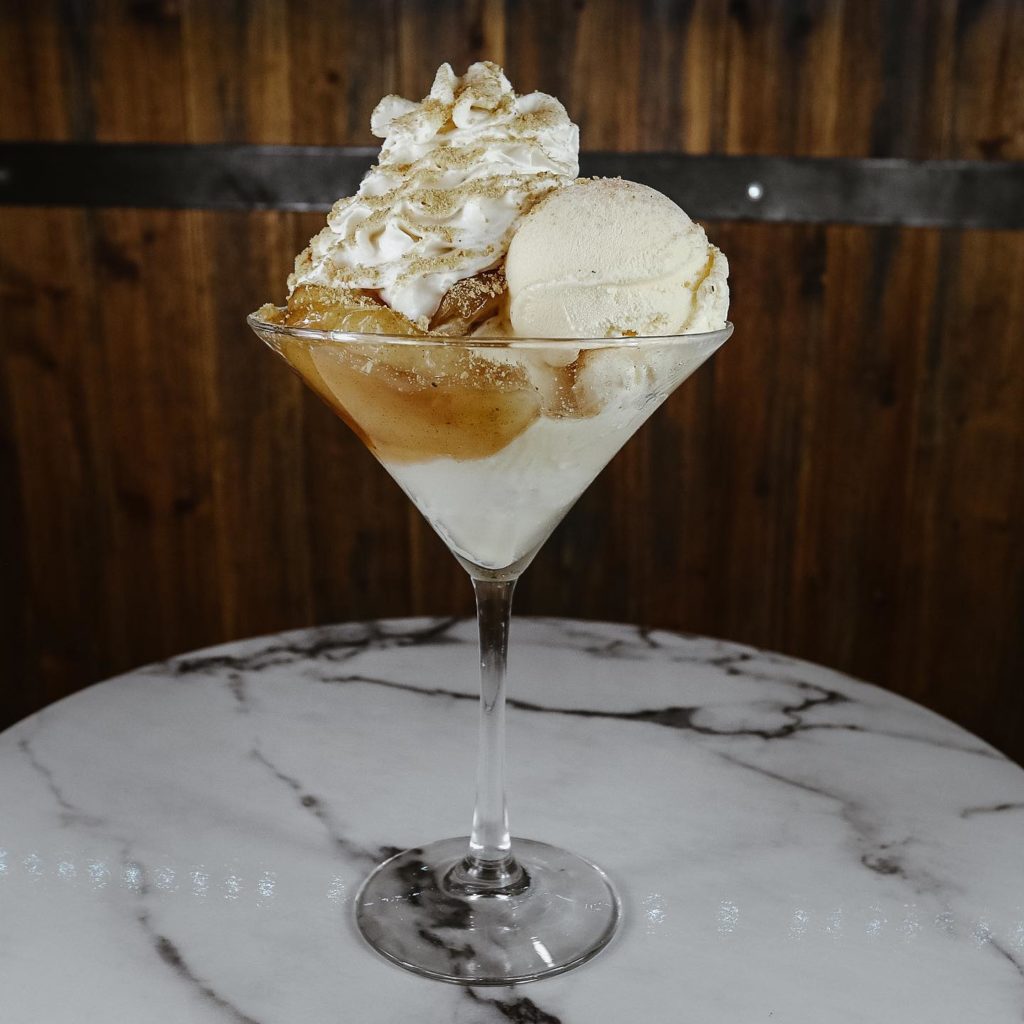 901 S Howard Ave, Tampa, FL 33606
Part of the Ciccio's Restaurant Group, Daily Eats is a restaurant staple in the Tampa Bay area. This modern American diner specializes in sandwiches, bowls, and all-day breakfast.
The diner experience is made complete with indulgent retro milkshakes. Sip on all your favorite flavors like vanilla, chocolate and strawberry plus creative specialty shakes. Pair your sweet treat with something decadent from the menu, like Cap'n Crunch French Toast or the famous spicy buffalo mac n' cheese.
This is our absolute favorite spot for ultra fresh Italian gelato. Tack a stop at Gelato-Go on to your next trip to the Channelside District and you will not regret it. Get a scoop (or two) of fresh-made gelato along with a cup of coffee and take home some fresh pastries.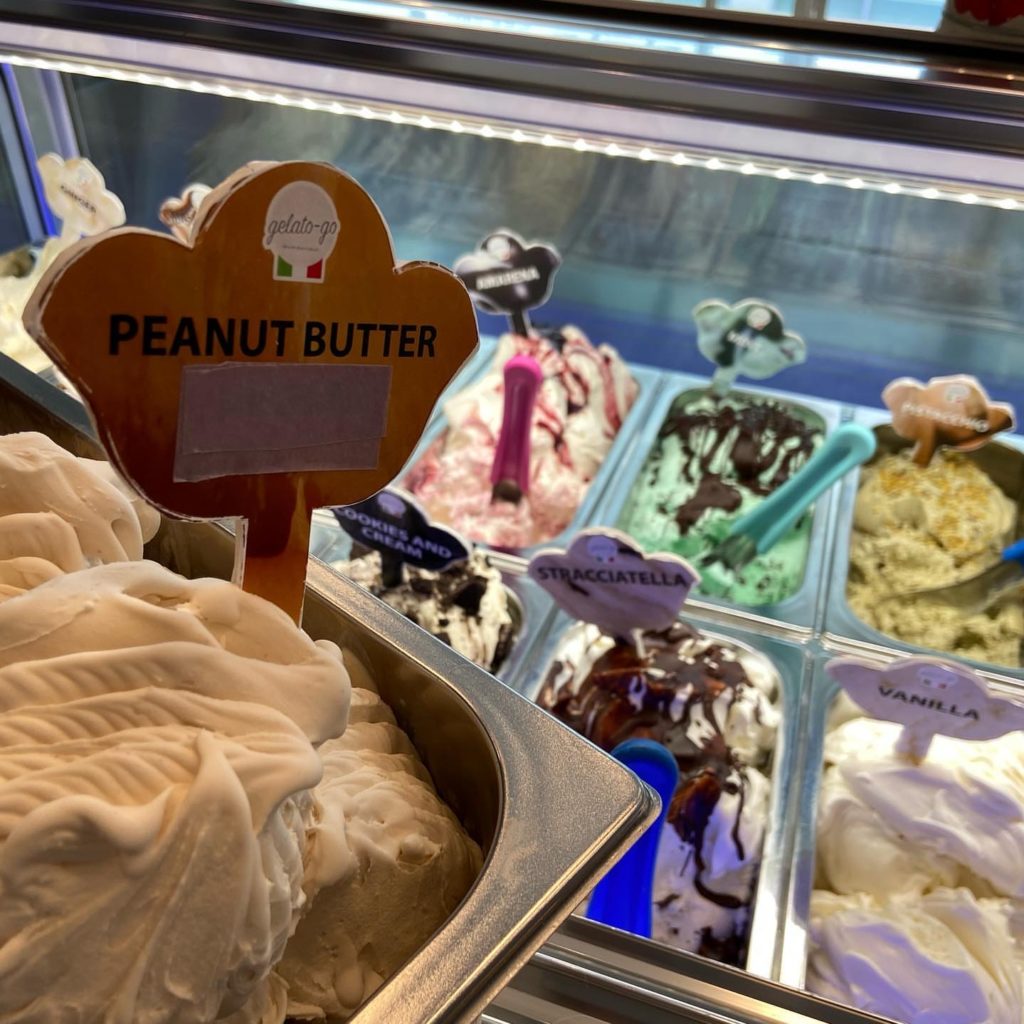 5207 N Florida Ave, Tampa, FL 33603
Experience what an authentic macaron is meant to taste like without packing your bags for a spontaneous trip to France. Chocolate Pi is a gourmet bakery in South Tampa that bakes all goods completely from scratch, from whole ingredients, without the use of artificial flavoring or preservatives.
The owner and head chef, Kim Yelvington, spent time studying the art of pastry in France, and created Chocolate Pi so that the world can experience a true pairing of southern sweets with old world tradition. All desserts and flavors change daily so you'll always have something new and exciting to try!
11024 4th St. N, St. Petersburg, FL 33716
The name doesn't lie! Funky Sweets is serving up unique desserts in a funky setting. This spot is a 70's themed Disco Donut Spot specializing in mini donuts and funnel cake. You'll dig the locally made ice-cream paired with always delicious fried dough. You get to choose the toppings at this spot.
11642 N. Dale Mabry Tampa, FL 33618
Although Dough Nation has been open for a while now, it still seems to be the talk of the town. Dough Nation is a dessert spot featuring safe, edible cookie dough along with ice cream, cookies and other treats.
You can even take pint containers of cookie dough home with you to eat raw or bake into cookies. And even better, this dessert restaurant helps students of the Metropolitan Ministries Culinary Arts Program practice and money made from the store goes towards feeding the hungry in the community.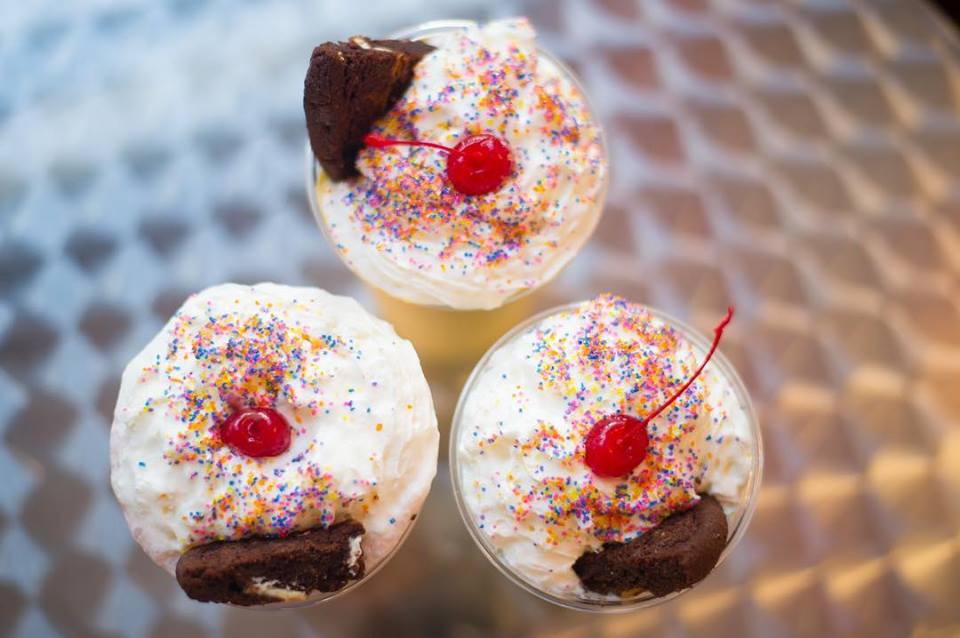 1729 E 7th Ave, Tampa, FL 33605
If you've ever had crepes, you already know how good they are. If you haven't, what are you waiting for?
La Creperia Cafe, located in Ybor City, has more than 30 options for a beautiful and delicious dessert. With crepes featuring Nutella, cinnamon, dulce de leche, strawberries, and much more, you and your date will find so many perfect combinations you'll want to go back.
170 Beach Dr NE, St. Petersburg, FL 33701
This French bakery has it all if you're looking for a place with cake, pastries, ice cream, macarons and much more. Here you'll find a blend of American classics with French and European influences for any meal. There's even a special holiday menu if you want a little extra cheer.
Sparkman Wharf: 615 Channelside Dr, Tampa, FL 33602
Tampa Heights: 305 W. Palm Ave, Tampa, FL 33602
Jeni's has made quite an impact in the ice cream industry. The ice cream comes in an array of unique flavors and boasts a smooth, buttercream texture. Their menu includes flavors like Maple-Soaked Pancakes, Gooey Butter Cake, and Brambleberry Crisp. You can share a scoop or two with your significant other at their Sparkman Wharf or Tampa Heights locations.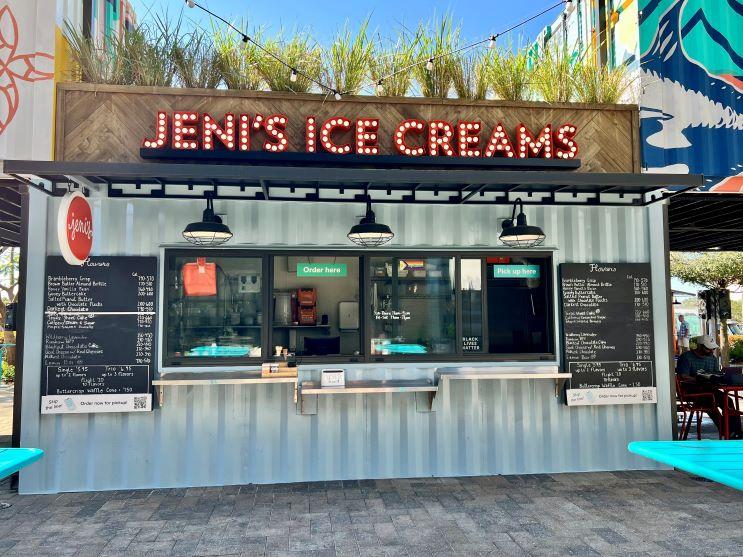 Feature image credit: Dough