Whether you're new in town or have been here for a while, you know that Tampa has a number of fun date spots and restaurants. One of the icons of the Tampa date scene is Armature Works, a public market and food hub for everyone. If that sounds like a good date to you, stay tuned to see what Armature Works has to offer.
Armature Works at The Heights
The Basics
Located in the Tampa Heights neighborhood, Armature Works became an instant classic. It's right on the edge of the Hillsborough River, making it accessible to boats as well as other modes of transportation.
The market itself has a large outdoor area with tables for eating and socializing. Inside the renovated building, you'll find the public market, event spaces, a co-working space and more. No doubt Armature Works is a premier community destination and ideal for gatherings.
If you're into photography, the entire building is full of textures and architecture that makes for beautiful backdrops for any photo. Of course, the historic Tampa Heights neighborhood itself is pretty photogenic too.
A meal is always a good addition to a date! And at Armature Works, you won't be lacking in options.
This mixed-use building houses the Heights Public Market with over 15 food choices, from sushi to empanadas to pizzas. Some of the restaurants offering the delicious food include Graze 1910, Ava, Zukko Sushi, and many more.
Enjoy your delicious grub at one of the many tables inside or if the weather is right enjoy outdoor dining in the courtyard, where you'll find plenty of shade and a great waterfront view.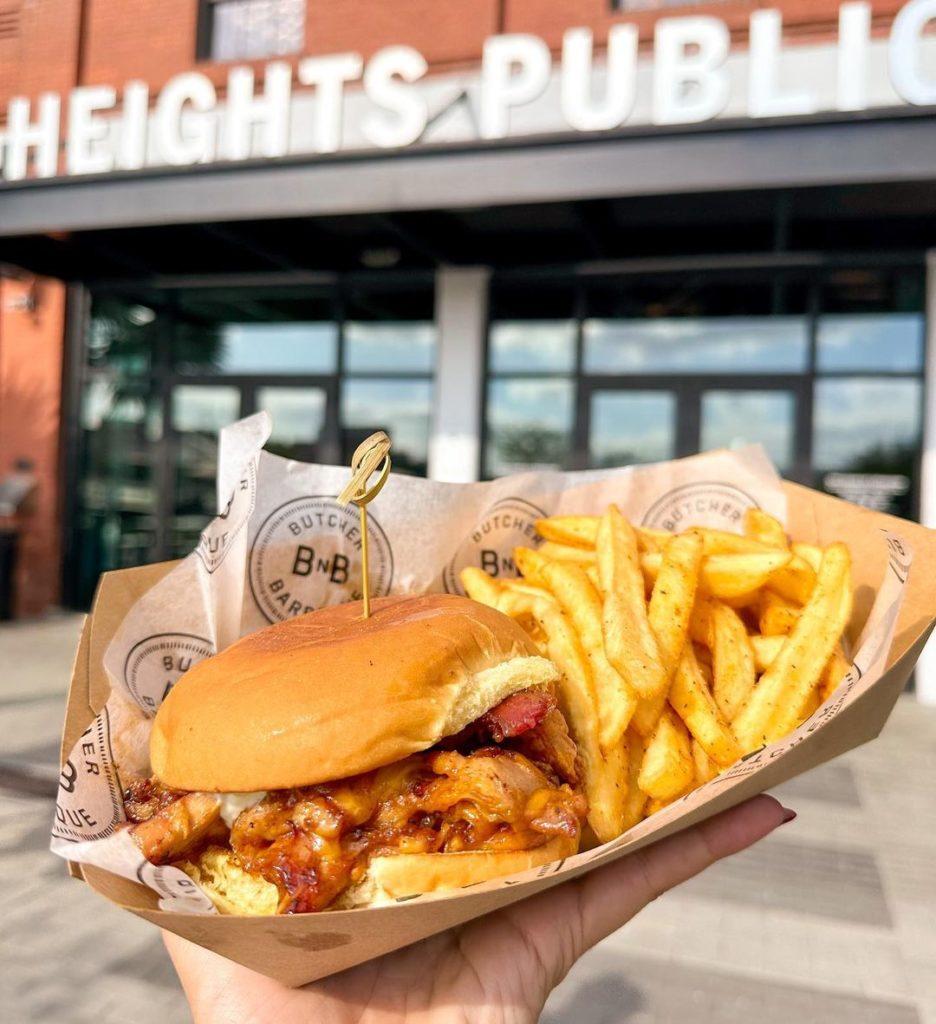 Casual, yet elevated eats are great, but sometimes a full service dining experience is in order. Armature Works delights diners with four sit down restaurants. Among them, Steelbach is one of our top picks for places to take family or friends who are visiting from out of town.
And M. Bird is one of the best rooftop bars and restaurants in the entire Tampa Bay area! This rooftop bar is worth the visit to Armature Works. You'll instantly feel like showing off on Instagram.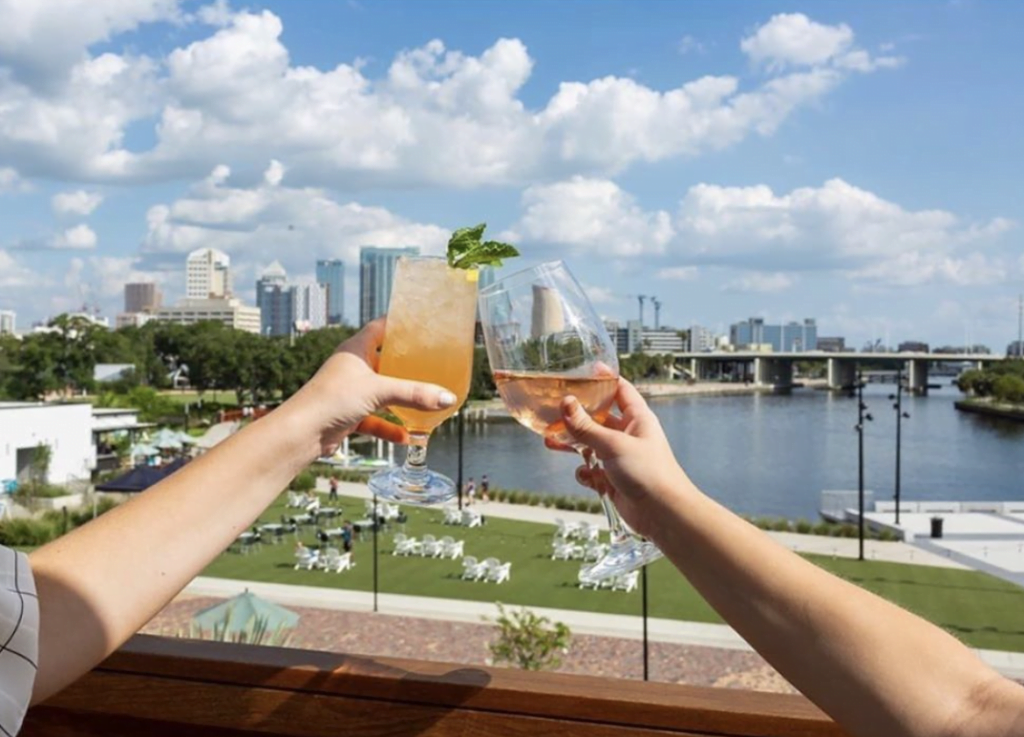 With a place this awesome, it's no surprise that there are a various events occurring on a weekly basis. If you want to keep track of what's happening when at Armature Works, check out the calendar for event listings. We also feature must-do events in our monthly things to do guide.
One of the highlights is the completely free monthly Yoga on the Lawn event, held on one Sunday a month from 9:30-10:30am. And if the weather is looking bad, you don't have to worry about getting rained on or losing your chance at yoga as the event will be moved indoors.
Other events are added and removed each month, so you're always sure to find something interesting. Some of the events include live music on Thursdays, an Indie Flea, seafood and wine tastings and more.
The Market
Along with the many different restaurants and dining options, Armature Works' public market also includes a small general store, A.W. Mercantile.
Here, you can find many products, from soaps to pillows and more, available for sale. The entire collection is curated to showcase Florida based makers and local goods. There is also a plant stand with flowers and succulents available for you to take home. Additionally, fresh produce, spices, and sauces await to make your date night at home extra gourmet.
If you find yourself needing a place to go for your next date, you can't go wrong with Armature Works.
Parking Lots & Heights Parking Garage
There are 4 guest parking lots and the Heights Parking Garage that closely surround Armature Works. All lots aside from the 220 lot offer free parking Monday through Friday before 4pm on non-event days. The Heights Parking Garage offers 90 minutes of free parking during these days. Parking during special events and holidays varies.
Street Parking
Metered street parking is available on W 7th Ave, W Palm Ave, Oak Ave, Market Street and N Highland Ave. Parking is enforced 7 days a week from 8am to midnight with pricing starting at $1.50 per hour.
How about a date spent in St. Petersburg? Check out Happy Hour in St. Petersburg or Central Avenue Restaurants in St. Pete for inspiration!
Feature Image Credit: armatureworks.com