If you're an avid museum-goer, and even if you're not, you should consider heading to one of the many awesome museums in Florida for a good time. If you want something a little different than the more typical history or art experience, stay tuned. Check out these unique museum experiences for a date that will keep both of you entertained!
A beautiful garden is waiting for you at the Cummer Museum of Art & Gardens. Here, you'll find a 2.5 acre garden with reflecting pools, fountains, trees, antique ornaments and sculptures. There is also a 150 foot Cummer Oak tree that stands as one of the oldest trees in Jacksonville. There is an English Garden, an Italian Garden, and an Olmsted Garden, as well as a sculpture garden. Once you're done taking in the beauty of the gardens, you can also visit the art exhibits at the Cummer Museum. There are several permanent exhibits as well as special collections.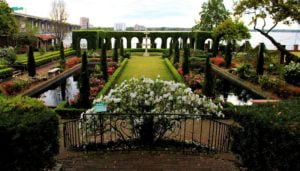 If you're interested in Japanese culture and art, don't miss out on the Morikami Museum and Japanese Gardens! The art museum has several exhibitions on Japanese art and artifacts throughout the year with two permanent exhibits, one on George Morkiami's life in Florida and the other on life in Japan. There is also a library with over 7000 Japanese volumes. And there's more! Morikami has beautiful gardens, the Roji-en, or Garden of the Drops of Dew. It features six different gardens inspired by the best in Japan. These gardens have a mix of plants, rocks, waterfalls and more making them as beautiful as they are.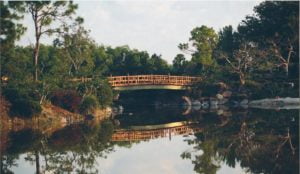 Built in 1859, the Pensacola Lighthouse has been around for a long time. If you want to get a view of the bay like no other, then take the climb up the 177 tower steps and see it all. Even today, the lighthouse still aids in navigation. Once you've seen the view, you can head back down to the Richard C. Callaway museum in the restored keeper's quarters. In this museum, you can see exhibits on the first Pensacola Lighthouse, local archaeology, maritime history, and history of the Civil War and the U.S. Coast Guard. If you're in the panhandle, don't miss out on stopping by the almost 160 year old lighthouse!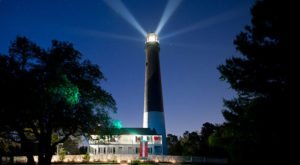 At the Ringling Museum in Sarasota, you'll find a vast amount of attractions to keep yourself busy for hours on end. You can tour the Ca' d'Zan, a beautiful mansion built as a testament to the circus king and his wife with views of the ocean. There is also the circus museum which features a mini replica of circus life made up of 44,000 pieces as well as Greatest Show on Earth mural and more. The Ringling Museum also features gardens, a museum of art, dining options and cafes. This one will keep you and your significant other in wonder for your whole visit.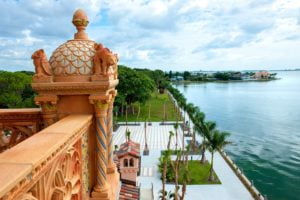 Located on International Drive, the Titanic: The Artifact Exhibition is perfect for an Orlando trip pit stop. It's nearby to all of the best Orlando attractions, including theme parks and more. As for the museum itself, it features a large interactive area with a gallery. You can also see the "Little Big Piece", the second largest piece of the Titanic ever recovered. And that's not all! There are also full-scale recreations of various parts of the ship, including her Grand Staircase, First Class Cabin, Verandah Cafe, and more. On weekends, you can even get a dinner experience here, too. Don't miss out on this interesting exhibition!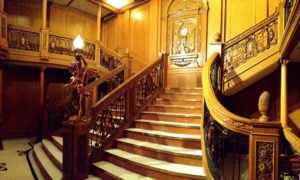 If you want to make a road trip out of visiting all of these unique museums, here's how you should do it! Start at the Pensacola Lighthouse and Museum. Once you're done there, head to the Cummer Museum. Then, go southwest to the Titanic: The Artifact Exhibition and the Ringling Museum. Lastly, head southeast to make it to the Morikami Museum and Gardens. It's a trip worth making!
If you can't make it to any of these cool museums anytime soon, don't worry! Here are some date ideas a little closer to home. Check out Tampa Lunchtime Deals and A Date Night at the Tampa Topgolf!
Feature Museum Image Credit: premierexhibitions.com