Whether you're meeting up for lunch break or just want a day out together, you're always looking for a deal. This list of Tampa Lunchtime deals includes options for all tastes including healthy options, American fare, and ethnic food.
These Tampa Lunchtime Deals are not only delicious but won't break the bank!
American Social is an upscale sports bar serving American fare and comfort foods. If you're short on time, this spot has an In and Out Lunch Special menu which includes a quick lunch and dessert for $14. Share plates are also an excellent deal if you're on a date! American Social is located waterside and has both indoor and outdoor seating. Make sure to try the Chicken B.L.A.T. and fries.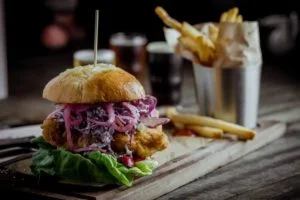 Sari One is an authentic Korean restaurant located in a casual cottage in South Tampa. For under $12 you can get a lunch box complete with a drink, rice, two sides, and a Korean BBQ protein. Make sure to try the Beef Bulgogi!
Have you ever gone out for Thai food and wanted to try a little bit of everything? Then Lemongrass is the spot for you! For under $9, you can enjoy a full Thai buffet complete with well-known dishes like pad Thai, red curry, and papaya salad. The buffet includes appetizers, soup, and authentic Thai desserts. A favorite is the Thai chicken wings!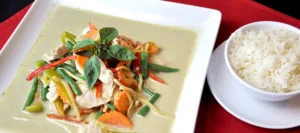 If you're feeling like Latin food, check out Miguelitos! The under $10 menu allows you to enjoy favorites like rice bowls, quesadillas, and tacos. The blackened shrimp taco salad is a must try!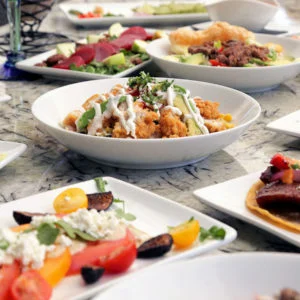 Fresh Kitchen is an excellent cheap and healthy option for lunch goers. Visitors can mix and match healthy grains, meats, and veggies. For all under $12, bowls include creative and healthy options. Don't forget to grab an all natural shake or baked good!
Feature Image Credit: americansocialbar.com