As Christmas and New Years come and go, we all return to our daily routines and say goodbye to the holidays. But, for those in and around the bay area, we still have one more important holiday to look forward to! Gasparilla is a Tampa tradition and this pirate fest brings in tourists from all over. If you're visiting Tampa Bay and are looking for a place to stay, there are all types of hotels with unique aspects and quality amenities.
If you're traveling to celebrate Gasparilla, here's a list of hotels that fit all couples tastes and needs. Rates included below are for Gasparilla Weekend, Jan 24-26. 
700 S Florida Ave, Tampa, FL 33602s
Rates starting at $503 per night
For couples that want to be right in the middle of Tampa's metropolitan area, Tampa Waterside is an excellent option. This waterfront hotel sits around the corner from Tampa Riverwalk and Sparkman Wharf (formerly Channelside) and Amalie Arena, all of which have a laundry list of dining and entertainment options. Along with being close to all the restaurants and bars downtown Tampa has to offer, Tampa Marriott is located waterside so you can enjoy rooms with a view. Gasparilla includes a boat parade, which goes right by nearby Harbour Island so you'll have an excellent vantage point of the boat parade.
1207 South Howard Avenue, Tampa, Florida 33606
Rates starting at $551 per night
For couples that would prefer a stay at a trendy and unique spot, Epicurean is a boutique hotel that puts an emphasis on locally made specialties. Guest can enjoy rooms with special touches like reclaimed locally carved doors, artisan pantries stocked with local beer, and two top notch restaurants and bars located in the hotel. Located down the street from Tampa's Soho district where many bars are located, couples can keep the party going before and after the Gasparilla parade. The Epicurean hotel is also a short walk from Bayshore Blvd. where the Gasparilla parade takes place. A stay at Epicurean will indulge the senses and perfectly complement your Gasparilla holiday!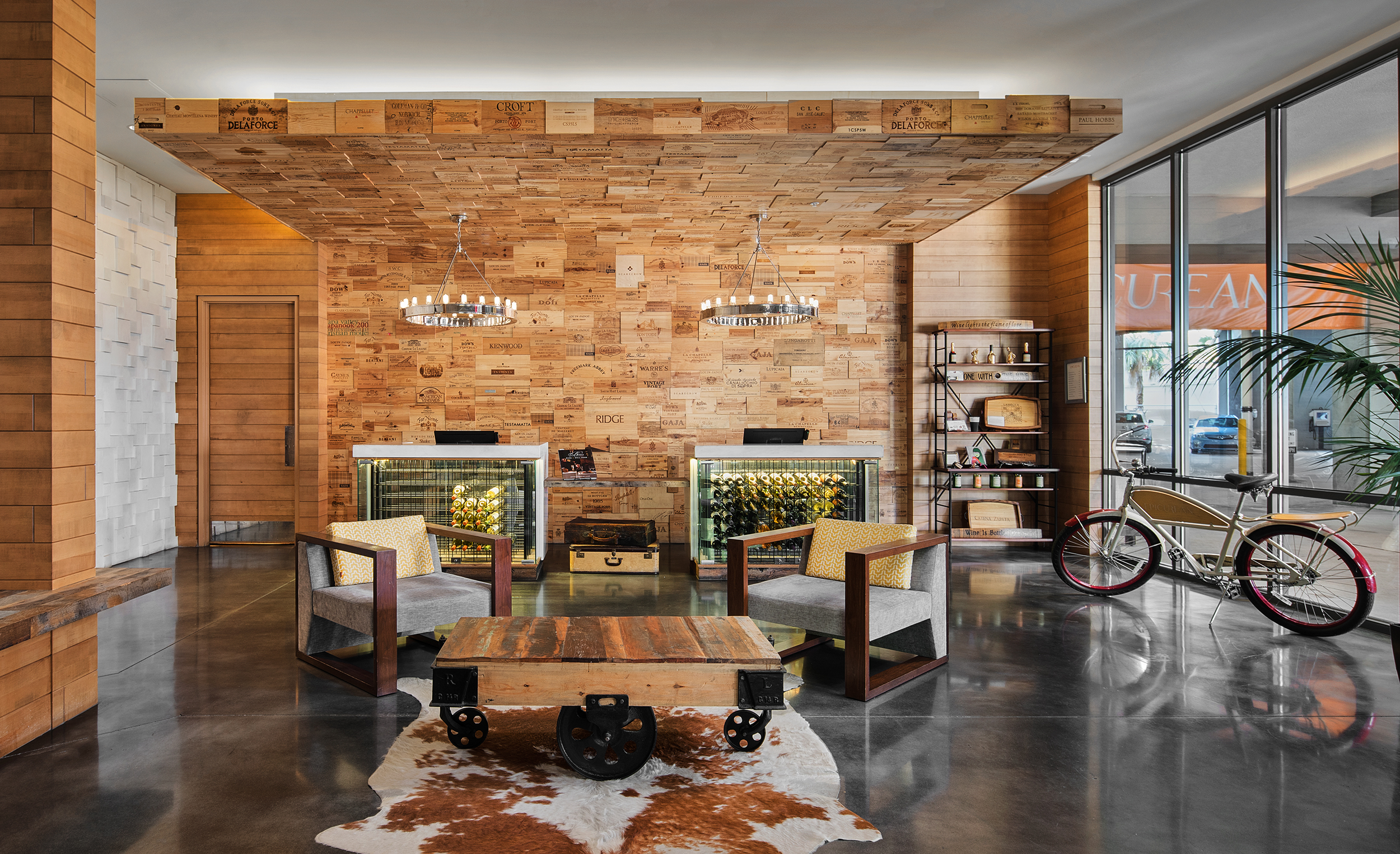 725 S Harbour Island Blvd, Tampa, FL 33602
Rates starting at $459 per night
Recently undergoing an $18 million remodel, this well-established Tampa hotel focuses on blending modern luxury and quality guest service. Located on Harbour Island, this hotel is located right next to popular dining options, American Social and Jackson's Bistro. As a downtown waterside location, this hotel provides excellent views and a great place to watch the boat parade. A quick uber ride or stroll through downtown will bring you to Bayshore Blvd where the Gasparilla parade takes place.
4200 Jim Walter Blvd, Tampa, FL 33607
Rates starting at $237 per night
This luxury hotel is located minutes from Tampa Bay within the upscale International Plaza and Baystreet Shopping center. For couples looking to indulge in some retail therapy, Renaissance offers a location that's nearby shops, bars and restaurants like The Pub, Brio, and Doc B's. Out of towners can feel taken care of with a Free Tampa Airport shuttle service and 24-hour room service. Luxury amenities as well as a location that's just a short uber ride to the parade, make this an excellent stay for your Gasparilla Holiday.
601 N Florida Ave, Tampa, FL 33602
Rates starting at $360 per night
Another downtown option, Le Meridian is a historical federal courthouse that has been remade into a four diamond chic hotel. With 130 spacious rooms, this centrally located hotel is around the corner from bars, restaurants, and the setting for the Gasparillla parade. Built in 1905, Le Meridian offers a taste of Tampa's historic charm while offering all the comforts of modern amenities. Make sure to check out French restaurant Bizou Brasserie, also located in the courthouse.
905 N Florida Ave, Tampa, FL 33602
Located in the heart of downtown Tampa, The Floridan Palace is in a great location for anyone looking to celebrate Gasparilla. Originally built in 1926, this nineteen story hotel was brought back to its original grandeur. With its ornate details and historical touches, you'll get the old world feel along side all the modern comforts. Expect luxury and a stay at one of the only hotels in Tampa that is on the National Register of Historic Places.
111 W Fortune St, Tampa, FL 33602
Rates starting at $279 per night
Located along the Tampa Riverwalk, the Barrymore Hotel is just a short stroll to many of the things Tampa has to offer. Along with being close by to the Gasparilla Parade, guests can also find food and entertainment at Armature Works, the Straz Center of Performing Arts, and museums and restaurants in the downtown area. Guests can expect an array of useful hotel amenities including a complimentary shuttle service, guest laundry facilities, and a convenience market. Barrymore is also pet friendly so you can bring your pet with you on your weekend holiday.
100 W Kennedy Blvd, Tampa, FL 33602
Rates starting at $376 per night
Overlooking the Hillsborough River, this trendy hotel is just a short walk from the Gasparilla Parade, Curtis Hixon Waterfront Park, and all the food and entertainment downtown has to offer. Guests can keep the party going at the W XYZ lounge where they're serving up craft cocktails, small plates, and live music poolside! The cool thing about Aloft is that they're all about the latest technology – book a stay in the rooms of the future!
211 N Tampa St, Tampa, FL 33602
Rates starting at $359 per night
This posh downtown Tampa hotel offers modern lodgings, with a rooftop pool, fitness center and other exciting amenities. Located in the heart of downtown, this hotel is close by Harbour Island where the Gasparilla boat parade takes place and is a short walk from the Gasparilla pirate fest. Keep the fun going at nearby Soho district or hangouts downtown.
Feature Photo Credit: patch.com