There are a ton of museums in Tampa, St. Pete. and Clearwater that have constantly changing art to look at and love. Museums make the perfect art date that can be followed by a delicious dinner in one of these areas. Here are just a few of my favorite museums to check out on your next date.
Tampa Museums
400 N. Ashley Drive, Tampa, FL 33602
813-221-2222
Monday-Thursday 11am to 6pm, Friday 11am to 7pm, Saturday and Sunday 12pm to 5pm
Docent tours are every Sunday at 2pm.
Tickets are $10 for adults, $8 for Students, Military, and Seniors.
Become a member of the Florida Museum of Photographic Arts for free admission to the museum.
120 W. Gasparilla Plaza, Tampa, FL 33602
813-421-8380
Monday-Thursday 11am to 7pm, Friday 11am to 10pm, Saturday and Sunday 11am to 5pm
Tickets are $15 for adults, $7.50 for Seniors, Military, and Florida Educators, $5 for Students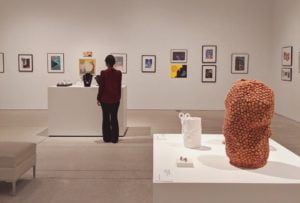 St. Pete and Clearwater Museums
One Dali Blvd, St. Petersburg, Tampa, FL 33701
727-823-3767
Monday-Thursday 10am to 5:30pm, Thursday 10am to 8pm, Friday-Sunday 10am to 5:30pm
Tickets are $24 for adults, $22 for Seniors, Military, Police, Firefighters, Educators, $17 for Students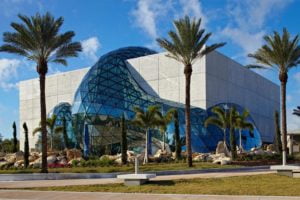 255 Beach Drive NE, St. Petersburg, Florida 33701
727-896-2667
Monday-Saturday 10am to 5pm, Thursday 10am to 8pm, Sunday 12pm to 5pm
Tickets are $17 for adults, $15 for Seniors and Military, $10 for Students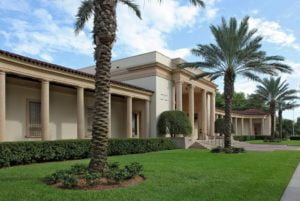 Coming Soon!
Museum of American Arts and Crafts Movement
355 Fourth Street N., St. Petersburg, Florida 33701
727-943-9900
This museum is going to open in the Summer of 2019. It will house furniture, pottery, tile, light fixtures, and photography from the 19th and 20th centuries. Click here for renderings of what it is going to look like!
Featured Art Date Image Credit: fmopa.org