The Tampa Bay area has plenty of cool art museums featuring all sorts of different types of art. What some people may not know, is there are also more unconventional ways to look at art in the area – some of which are free!
If you're looking for something a little different than a museum, here are some unique hot spots around town to check out!
Art in Tampa
City of Tampa Murals
Fairgrounds St. Pete
Ulele
Dysfunctional Grace
Over the last few years, the City of Tampa has commissioned murals around the city in Ybor, Downtown, East Tampa and West Tampa. Many of these pieces were created in 2011 or after. Most recently "Measured" was commissioned at MacFarlane Park. Many of these paintings show the history of different parts of the city in a bright, colorful, and intriguing way. And what's great is that they are all free to visit!
The only thing you need to pay is gas money. Instead of taking a random drive, cruise around and check out the city's murals.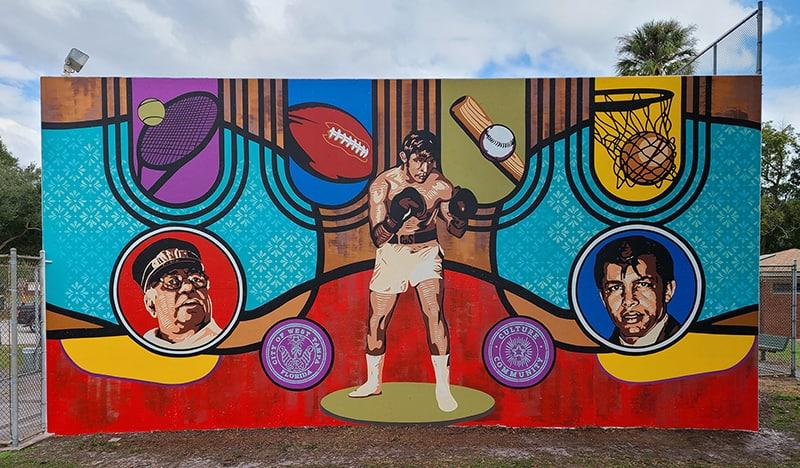 Fairgrounds St. Pete is a unique immersive arts destination. It showcases the creative innovations of over 60 artists and makers working in all mediums. This wacky and whimsical experience is perfect for all ages. Guests can choose their own adventure or simply take in the art. Taking place in the warehouse space at The Factory St. Pete, Fairgrounds St. Pete is a neon-filled wonderland with a retro old Florida vibe.
Wander past the glowing lights of the Mermaid Hotel, savor the sweet smell of the Strawberry Room and find your zen in the Temple of Cosmic Balance. Engage your senses at CENTCOM, a frozen drink inspired interactive cat/alien spaceship structure or step into the mouth of a giant cyborg gator from the future. While Fairgrounds St. Pete may be the quirkiest spot on our list, it's definitely one that's not to be missed.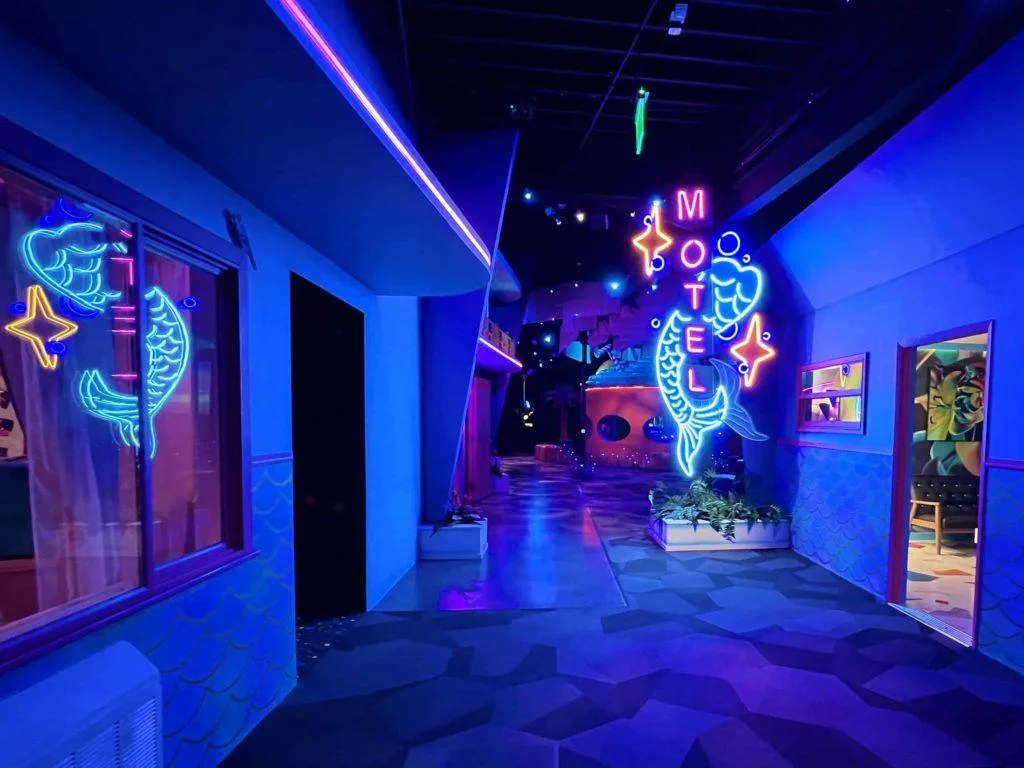 Ulele is a local Tampa restaurant located on the Riverwalk just north of Downtown Tampa. It's known for its fresh native-inspired food and beer. However, Ulele also has a lot of art from Tampa and around the world. There are stained glass panels from France, a horse sculpture from Peru and more! Even the tabletops are art, as Ulele commissioned them from a place in Seminole Heights. Outside the restaurant, is a collection of statues from Fairyland, a former theme park in Tampa. Here people will receive food that is a work of art while getting a chance to appreciate works of art!
Dysfunctional Grace is an oddities shop located in Ybor. Its website describes the store as "The only shop in Ybor City where death and dysfunction dance in a graceful ballet." Dysfunctional Grace has many unique things to look at or buy, including Kabuki masks, Vietnam Era aircraft carrier deck crew headgear, pyrography tables, paintings, and taxidermy animals. It's not all art in the traditional sense of paintings and sculptures, but things not traditionally known to be art. If you're looking for a fascinating place to see art and more, check it out and maybe even come home with a piece or two!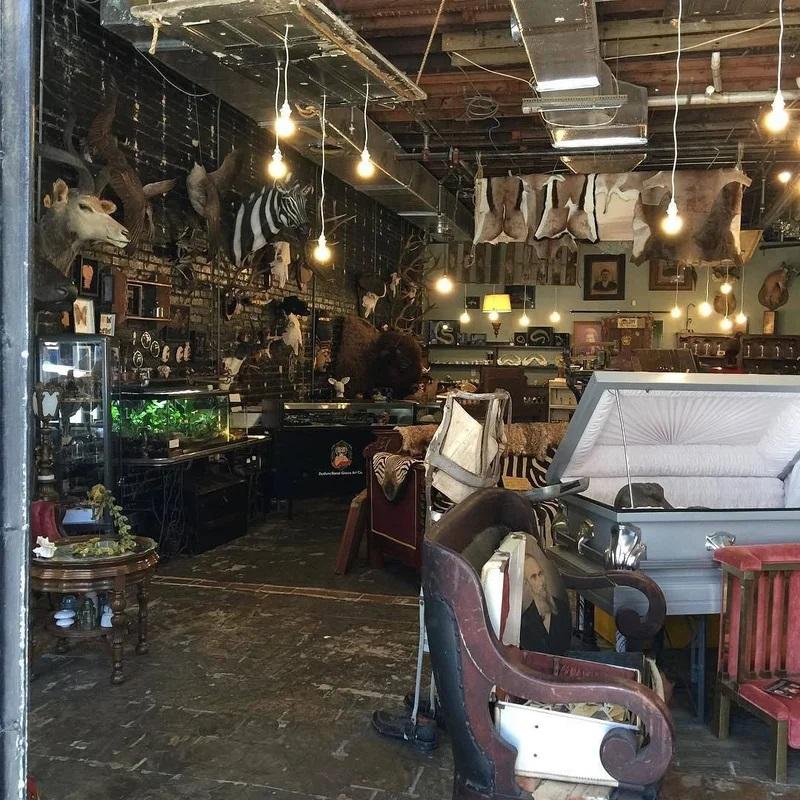 Featured Image: Fairgrounds St. Pete