What's better on a sunny Florida day than sitting in the sand with a drink in your hand? Treasure Island is located on a barrier island in the Gulf of Mexico, right next to St. Petersburg. With its beautiful beaches, pristine water, and array of unique restaurants and hotels, it's a great place to go for happy hour and a beach date away from the hustle of the busier areas of Clearwater and St. Pete Beach.
Looking for some boozy fun in the sun? Make sure to complete your day or date night by hitting up one of these popular beach bars on Treasure Island.
Treasure Island's Best Beach Bars
Before we raise a glass to the top 5 bars in Treasure Island, Florida let's uncover a little history about this area. You can also jump over to our list of boozy beach bars in St. Pete.
In 1908 the island became independently owned when Thomas F. Pierce purchased it from the state of Florida for only $1.25 per acre. In 1915, Whiteford Smith Harrell built the first hotel, the 25-room Coney Island Hotel, which was accessed by ferrying tourists from the mainland on Harrell's boat, the "Don." As other developers became interested, the island quickly transformed into a bustling tourist destination.
The idea of using pirate treasure as a marketing strategy was not unique to this specific location. In fact, many coastal towns and islands in different parts of the world have used similar tactics to attract tourists or investors.
The use of rumors and myths as a promotional tool to create a pirate history of the area can be found not just in Treasure Island, but throughout Tampa Bay, especially during Gasparilla season.
9000 West Gulf Boulevard, Treasure Island, FL 33706
Caddy's Waterfront is a local favorite and considered one of the "best beach bars in Florida." In addition to tasty cocktails and ice-cold beer, Caddy's serves up locally caught fish and other delicious beach food to couples. In terms of seating, there are picnic tables on the white sand, but what really makes Caddy's unique is its top deck. Couples can enjoy their food and drinks from above while admiring the beautiful view of the Bay's crystal-clear blue waters. It's also a great place to enjoy live music – make sure to stick around during their Sunset Sessions.
9610 Gulf Boulevard, Treasure Island, FL 33706
Sea Dog Brewing is the perfectplace to grab breakfast, lunch, or dinner with good brews and views. This restaurant and brew pub has an extensive menu filled with everything from bar fare to pasta, fresh seafood, and prime steaks. Sip on one of their craft brews or cocktails while taking in the views of the water.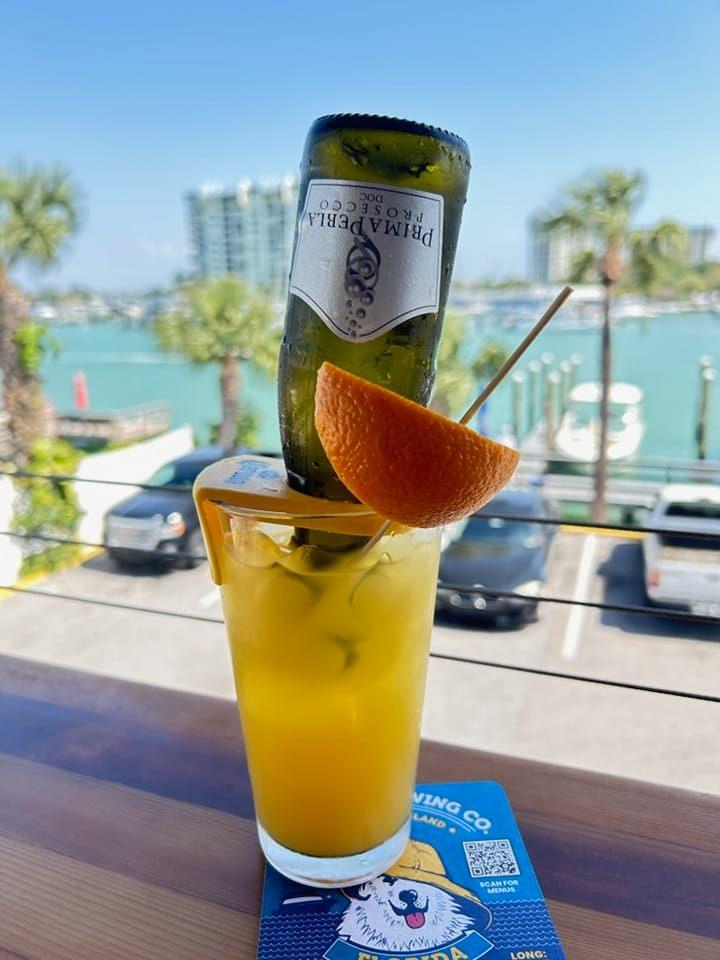 10650 Gulf Blvd., Treasure Island, FL 33706
Sloppy Joe's is located at The Bilmar Beach Resort right on the beach in Treasure Island. The casual atmosphere is perfect with live entertainment, daily drink and food specials along with a unique offering of creative and tropical fruit beverages. Breakfast, lunch, and dinner are served daily and the bar becomes the nightlife place to be with the bar open until 9 pm on weekdays and 10 pm on weekends.
FUN FACT: Sloppy Joe's started in Key West and now has locations around Florida, including ICON Park Orlando.
245 108th Ave, Treasure Island, FL 33706
R Bar is known for their craft beer brewed on-site and all you can eat dinners (including their All You Can Eat Snow Crab Legs on Tuesday and Thursday night). The building was the first A&W Root Beer Stand in Florida and oozes old world Florida charm.
They also have a full liquor bar with specialty craft cocktails. It's not directly on the beach but just a quick walk across the street.
8803 W Gulf Blvd., Treasure Island, FL 33706
Leave your worries behind when you enter this authentic palm thatched roof Tiki bar! Once here you will find nothing but a laid back, all-are-welcome attitude from their friendly bartenders and staff. Ka'Tiki is the quintessential beach bar with a great pub style menu plus a full liquor bar and some of the coldest beer on the beach.
They also have live entertainment seven days a week including reggae, rock, R&B, acoustic, and more.
Please note that they are a 21 and up venue only.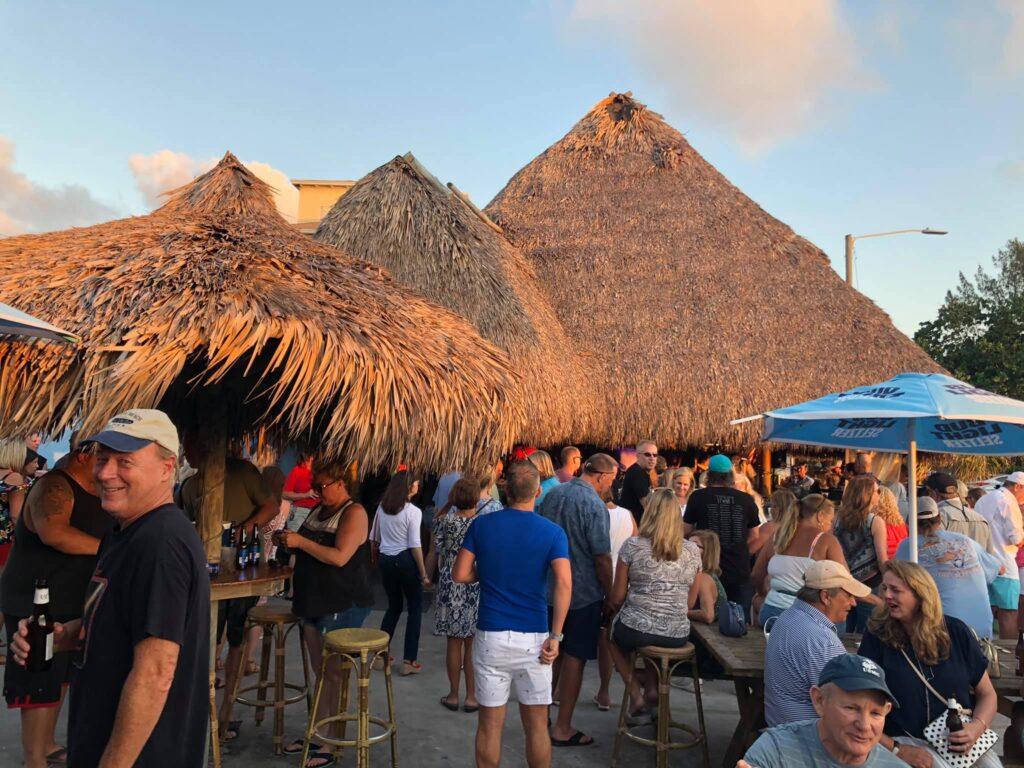 Looking for more of the best bars on the beach? Check out Beach Bars in St. Petersburg.
You can also enjoy tropical vibes at these Tampa Bay Tiki Bars.
Featured image credit: Caddy's Waterfront