Living in Florida, we're lucky enough to have ideal beach weather most of the year along with some of the best beaches in the country. That means we can explore our beautiful Tampa Bay area beaches and get some fresh air pretty much whenever we want. It's also the setting for the perfect day date.
If you're longing for some beach time, we've compiled a list of Tampa Bay beaches that are perfect for a sunny afternoon or a gorgeous place to catch a sunset with your significant other. Whether you want an adventurous jet ski or parasailing date, enjoy some dolphin-watching, or relax in a cabana rental, here are our picks for a beachy date.
Our Picks for Date Worthy Tampa Bay Beaches
7404 Picnic Island Blvd, Tampa,FL 33616
Quiet location
Picnic Island is a hidden gem in South Tampa. It's the perfect spot to escape to and relax and, as the name says, have a picnic. There are picnic tables and pavilions, a sand volleyball court and a disc golf course. Picnic Island has beautiful white sand and tranquil waters.
There is also a dog beach near the boat ramp in case you want your furry friend to tag along. If you want to add a little adventure to your trip, there are also amenities like a canoe and kayak launch and a boat ramp. It's typically not as busy as the larger beaches in Pinellas County, making it a great spot for quieter and more laid-back beach date.
St. Pete Beach Parking
6850 Beach Plaza Parking Lot
4700 Gulf Blvd Parking Lot
Expect crowds
With miles of beaches lined with white sand and crystal clear waters, it's easy to see why St. Pete Beach was voted TripAdvisor's #1 Beach in the U.S. in 2021 by beach lovers everywhere. It's the ideal spot for relaxation, a romantic picnic, or you can socialize at one of the many beach bars and hotels and resorts situated along the beach. For some added fun, you can also hop aboard the floating tiki huts, check out jet-ski rentals, or rent a private boat.
Fun fact: Forbes Names St. Pete Florida One of the Best Places to Visit
Also check out Beach Bars in St. Petersburg.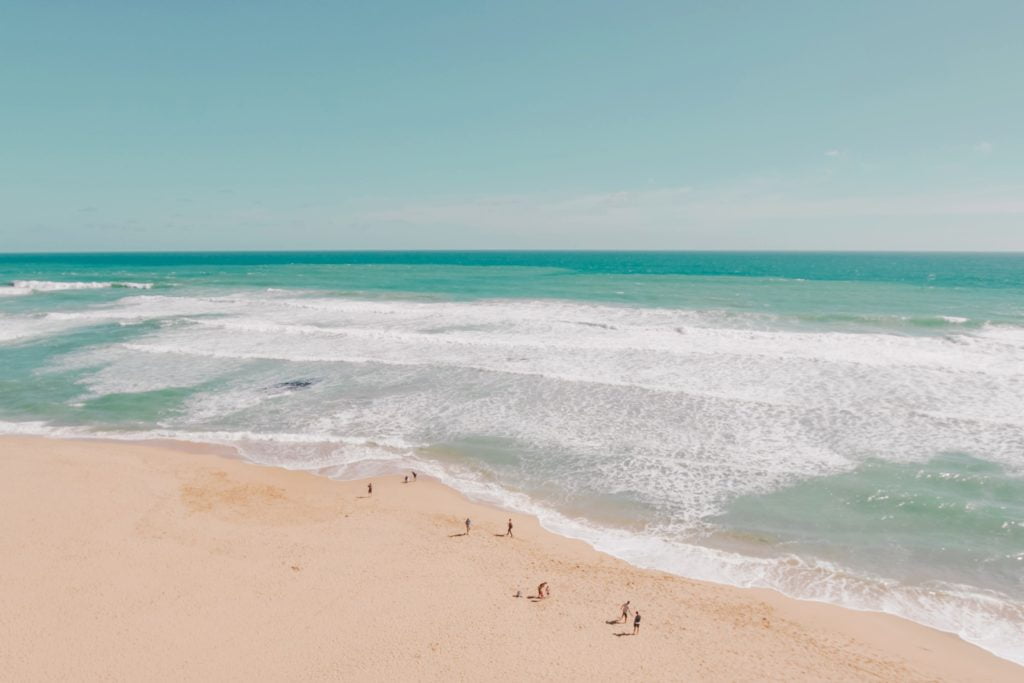 1009 Gulf Way, St Pete Beach, FL 33706
Expect some crowds, popular local spot
Located at the southern end of St. Pete beach near Shell Key Preserve is a small gem of a waterfront town known as Pass-a-Grille. With its quaint laid-back vibe, Pass-a-Grille beach offers beautiful sugar sand beaches and pristine ocean waves, as well as local retailers and restaurants. Less than an hour from downtown Tampa, it is easy to have a perfect day here. Go fishing off the pier, rent a bike, or enjoy some beachside dining after a day in the sun. 
Related: The Perfect Day in Historic Pass-a-Grille
3500 Pinellas Bayway S, Tierra Verde, FL 33715
Expect some crowds, popular local spot
An abundance of natural beauty awaits you and your date at Fort De Soto Park, one of the most popular beaches in the country. Considered one of the most ecologically diverse parks, Fort De Soto weaves a majestic tapestry of birdlife, sea life, wildlife, plant life and history, ready and waiting to be explored! It features two main areas – east beach and north beach. Once a military outpost, Fort De Soto Park is spread over five interconnected islands (or keys), and 1,136 acres. Whether your adventure includes beaches, snorkeling, an island excursion or hiking, biking and camping, one visit to Fort De Soto and you'll see why it's been voted the nation's #1 beach.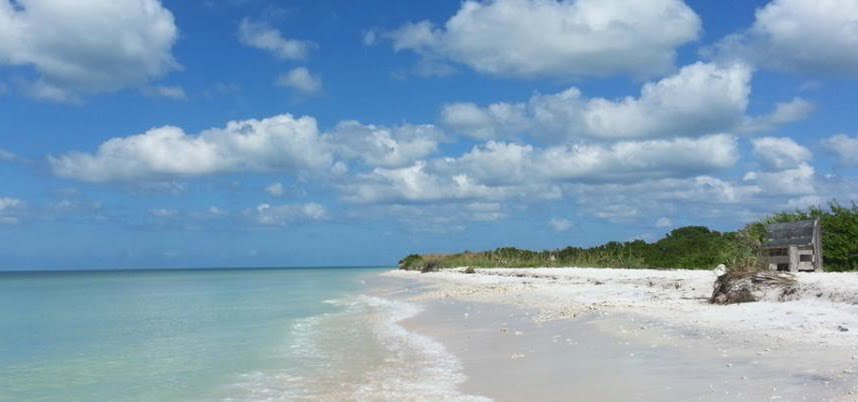 1 Causeway Blvd, Dunedin, FL 34698
Expect some crowds. Good for families.
The oasis that awaits you at the end of the Dunedin Causeway, Honeymoon Island is a favorite among local couples. In addition to relaxing on the sand, you can rent a kayak from the South Beach park concession on Honeymoon Island (or bring your own), go fishing, or hike the 2.5 miles of nature trails. If you feel like just relaxing and soaking up the sun, it's a great spot for a romantic beach picnic. Honeymoon Island is home to an undisturbed nature preserve featuring nesting ospreys, making it great for bird watching. 
There are also amenities like restrooms, picnic shelters, and more.
Related: Honeymoon Island Date: Five Things We Love
11260 Gulf Blvd, Treasure Island, FL 33706
Expect some crowds
Treasure Island is one of our favorite Tampa area beaches to spend the day. Three miles of sparkling sand line the Gulf with an array of lodging, from luxury resorts to kitschy hotels and small inns. Hang out at the surrounding popular beach bars and catch live music at some of the local spots like the popular Caddy's Treasure Island.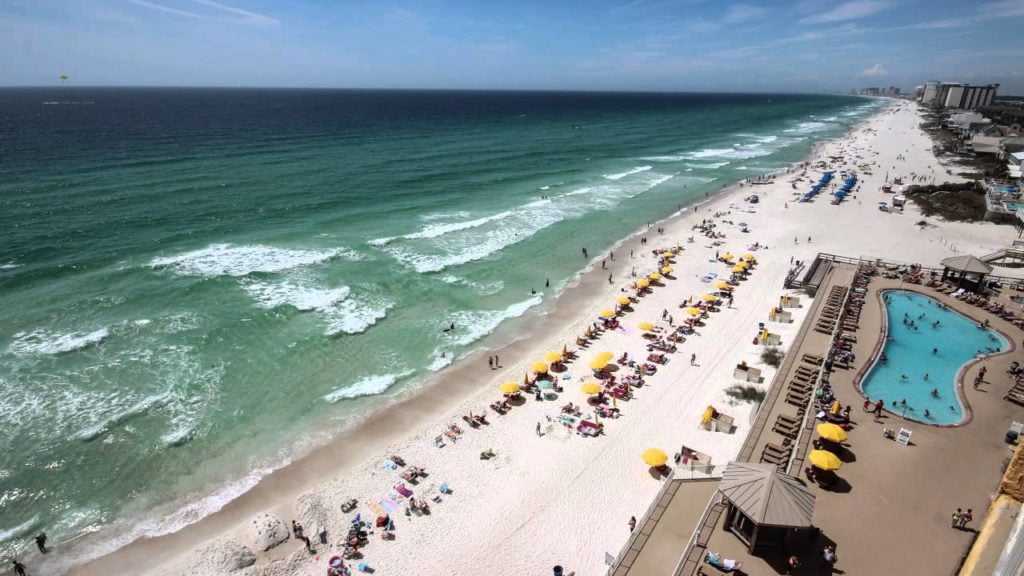 190 173rd Ave E, North Redington Beach, FL 33708
Quiet, not as busy as the larger beaches
Brilliant white sand and sparkling blue water attract many vacationers to Redington Beach. Rent a wave runner and jet across the water, hop on a charter boat for some deep-sea fishing or enjoy a relaxing stroll at sunset or sunbathe on the warm sandy shores. You're bound to find the best of both worlds right here. Redington is not as large as some of the other beaches and there aren't many options to grab food.
It's the perfect place to pack your own picnic for a romantic lunch or dinner at the beach.
John's Pass 12901 Gulf Blvd, Madeira Beach, FL 33708
Popular tourist beach
Also known as Mad Beach and home to the historic John's Pass Village and Boardwalk, this two-mile stretch of beach boasts surf shops, art galleries, and plenty of places to enjoy fresh seafood.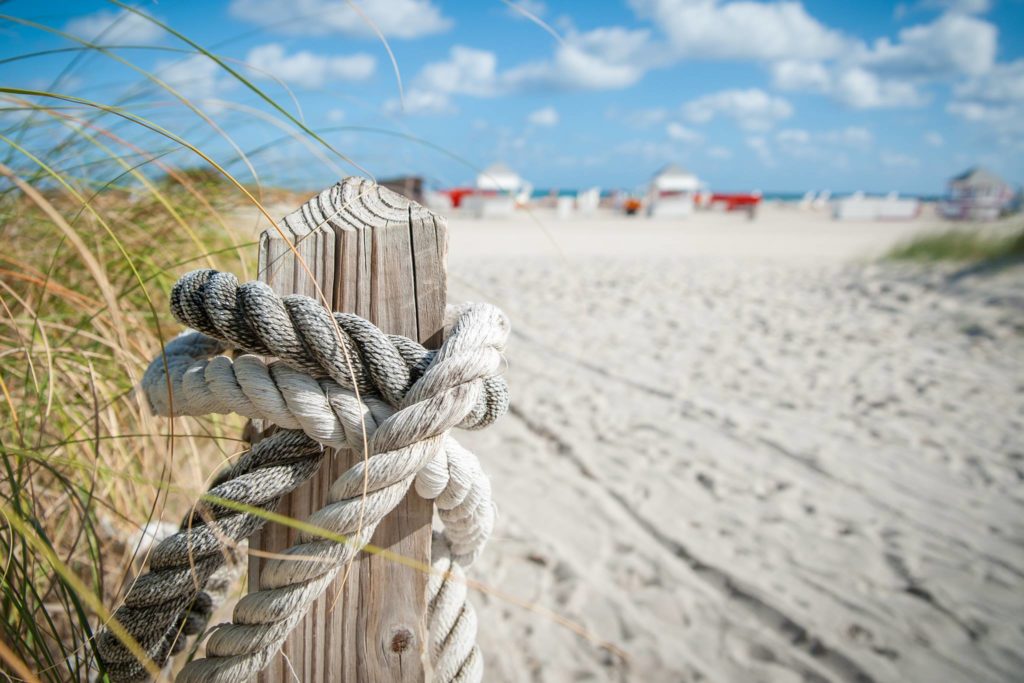 Clearwater Beach Parking
Parking lot, 160S S Gulfview Blvd, Clearwater, FL 33767
South Beach, 405 Coronado Dr, Clearwater, FL 33767
490 Mandalay Ave, Clearwater, FL 33767
Very crowded
Wide white sand beaches and emerald-clear waters make this the perfect beach scene. Soak in the sun, then dust off the sand and enjoy all this city-beach has to offer. Check out some of the beach-front retailers, grab a cocktail in one of the many resorts, or indulge in some fresh seafood.
Pro-Tip: Clearwater is one of the busier beaches in the area so be prepared for larger than usual crowds along with locals during spring break and over the summer. Book a ResortPass in Clearwater and enjoy parking at participating hotels and access to pools.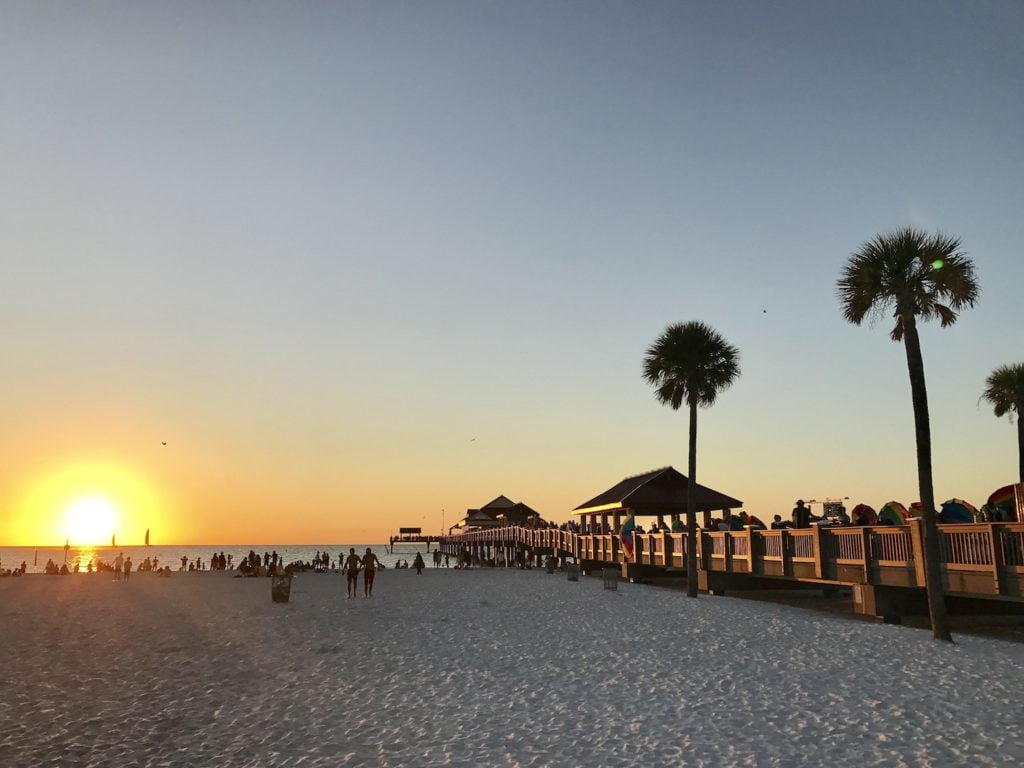 1060 Gulf Blvd, Clearwater, FL 33767
Quiet location compared to Clearwater Beach
Sand Key Park has two distinct areas of beach and park in Clearwater. This park has a white sandy beach with seasonal lifeguards and sea turtles that nest from April – October. The park also provides benches for viewing the salt marsh that sustains the native wildlife. 
Take a walk along the boardwalk or grill out at one of their sheltered areas. You can also rent umbrellas and cabanas or kayaks and bicycles if you're looking for a little adventure.
1700 Sunset Dr., Tarpon Springs, FL 34689
Hidden Gem
St. Pete and Clearwater aren't the only hot spots to hit the beach. Fred Howard Park in Tarpon Springs is a great place to check out. Settled along the gulf coast, it's the perfect spot for nature lovers to check out wildlife like eagles, tortoises, ospreys, and adventure seekers with their windsurf areas and canoe launches. There are also fishing piers for those wanting to fish.