Tampa is famous for a lot of attractions, from theme parks to museums to the downtown restaurants. But there are a lot of places in Tampa that are less well-known but still worth exploring! Some of the best kept secrets in Florida are right here in Tampa Bay.
If you're looking for a date night exploring some Tampa hidden gems, here are some you're sure to love.
Check out these Tampa Hidden Gems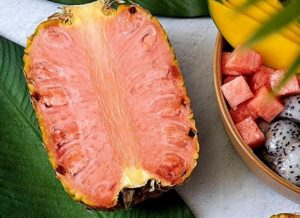 Located in Wesley Chapel, Boyette Family Farms marries fresh, local produce with a rotating selection of local food trucks, meats, fish and baked goods. Open 9 am – 6 pm Tuesday through Friday, and 10 am to 4 pm on Saturday, this is a great place to stop by to prep for a homemade dinner. This charming farm is also home to seasonal markets with local vendors, crafts, and gifts.
Boyette Family Farms has a great selection of specialty mushrooms and if you're lucky, they may have some coveted pink pineapples available — one of the best hidden treasures in Florida! Their Facebook page is the best source for information on what will be available each day and any upcoming markets.
Anyone can appreciate a lovely bouquet of flowers. But, how about a flower truck? Posies Flower Truck is exactly what it sounds like! A traveling truck with flowers that pops up all over Tampa at places like Oxford Exchange, flea markets, artisan markets and more.
You can find where Posies Flower Truck will be on their website. A bouquet from Posies will be extra special and memorable.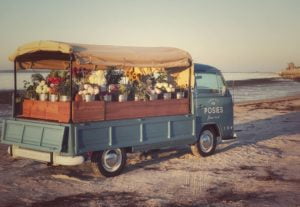 Boba tea and bubble drinks have been a hit for a while now. At the Boba House, you can pick from a large selection of boba drinks, slushes, coffee and more. On Friday nights, you can even take your date to an open mic night where you can enjoy performances by local artists including music, poetry and comedy.
Aviation lovers will be a big fan of this spot located at the Albert Whitted Airport in St. Pete. Grab a seat on the back balcony for drinks and food while watching planes take off and land. This location is the perfect jumping-off spot for strolling the waterfront in St. Pete or walking over to St. Pete Pier.
If you consider yourself and your significant other to be tea lovers, and yet haven't tried visiting the Kaleisia Tea Lounge, what are you waiting for? Even if you're not an avid tea drinker, the atmosphere and taste of Kaleisia's tea are so good, that you'll keep going back.
For your next date, you can choose from the many different teas available, or go for one of the smoothies, entrees, and light bites. There are also vegan and gluten-free options.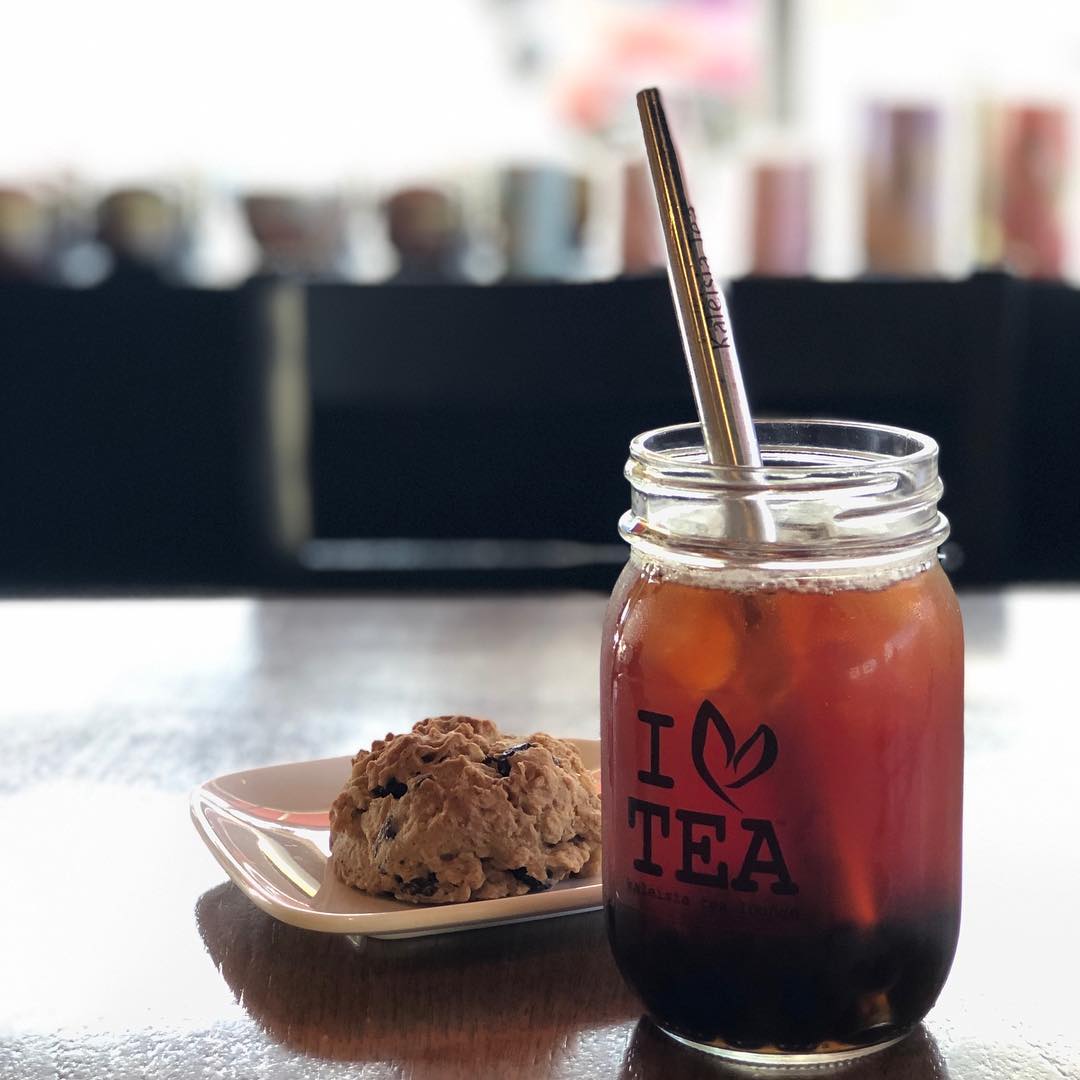 Sunken Gardens is one of the best kept secrets in Florida. Located on 4th street, Sunken Gardens St. Petersburg is a botanical paradise filled with exotic plants and flowers up to 100 years old. As the oldest museum in St. Pete, and one of the last "roadside attractions" in Florida, the Sunken Gardens is a perfect date idea for plant-lovers and history-lovers alike.
Get more info with our quick guide to Sunken Gardens St. Pete.
We'd rank Oh Yeah Creamery above other ice cream shops for date night because it is just next-level fun. The assortment of ingredients available to mix into your ice cream is truly wild.
You'll learn a ton about your date as you ponder ingredients like candies, cereals, fruit, chips, nuts, spices and even a meat option. Find even more over-the-top Tampa dessert spots in our guide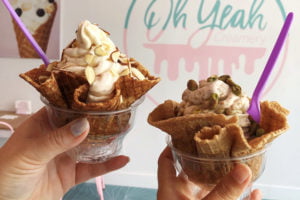 It's hard to miss this brightly colored house surrounded by lush trees and flowers in Safety Harbor. But did you know you can actually go inside? The owners, Todd and Kiaralinda, create Whimzey Wire Creations and love sharing their creative passion with others.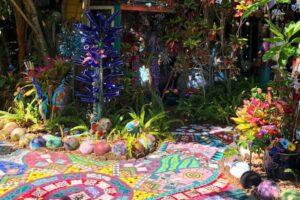 90 minute tours are offered where you can peruse Whimzeyland, Safety Harbor Art and Music Center, and other fun places that make up Whimzeyland.
This quaint lemonade joint in Dunedin is situated in a vintage boxcar that delivered citrus and development to Dunedin in the 1880s. Today, it serves up fresh squeezed lemonade, limeade, orangeade, and vanilla-orange swirl ice cream.
This city park is situated right on the bay, but without the hustle and bustle of other waterfront options. Get your toes in the sand or enjoy a scenic nature walk at this Tampa hidden gem.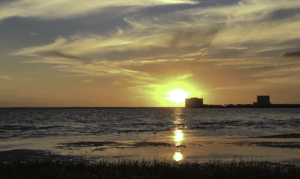 So hidden you need a password to get in. Ciro's Speakeasy is located on the ground floor of a residential building on Bayshore — you would never know it was there. Call ahead to get the password each night.
This secluded island is a great Tampa hidden gem for quality time with each other and nature and is one of the best hidden treasures in Florida. Beautiful, historic and hard to get to — Egmont Key checks all the boxes.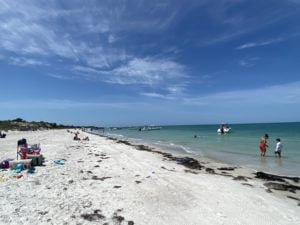 OK, this hotel in Tampa Bay isn't exactly hidden, but did you know there's a rooftop bar with a gorgeous outdoor space hidden inside? Grab a drink and some snacks and soak in the Tampa Bay weather at SiX.