Who says tacos aren't date night food? Meat, cheese, spices, tortillas, what is not to love?
We're all pretty familiar with hot spots like Bar Taco in Hyde Park Village in Tampa and Jotoro in Sparkman Wharf, which are delicious…but, why not try somewhere new?
We've scoped some more of the best taco places in town. Take your date to one of these hidden gem Tampa Bay taco spots for a slam dunk date that will impress the taco lover in your life.
Our Favorite Hidden Gem Taco Spots in Tampa
Taco Bus may have started off small but has gotten big praise ever since serving up authentic Mexican food out of, you guessed it, a bus. Since then, they've expanded their fleet and are parking at the beaches and all around Tampa. But they don't shy away from their roots and where it all began. From their authentic tacos, salads, and burritos to the El Jefe, a two-pound burrito, it's worth a visit.
Downtown Tampa – 505 Franklin St, Tampa, FL 33602
Tampa – 913 E Hillsborough Ave, Tampa, FL 33604
USF – 2320 E Fletcher Ave, Tampa, FL 33612
Lutz – 25195 SR 54, Lutz, 33559
MLK – 3939 US Highway 301, Tampa, FL 33619
Clearwater – 505 S. Gulf Blvd, Clearwater, FL 33767
Treasure Island – 9614 Gulf Blvd, Treasure Island, FL 33706
St. Pete Beach has a new taco spot and yes, it is open for breakfast. Sunrise Tacos stays true to its name and is open 7:30 am to 5 pm. Enjoy your choice of tacos on handmade flour tortillas. Breakfast tacos include options like eggs & chorizo and egg, bean and cheese. More traditional tacos and smoothies are also available at this beachy spot.
455 75th Avenue, St. Pete Beach, 33706
250 107th Avenue, Treasure Island, FL 33706
Lolis Mexican Cravings is one of the best hidden gem taco spots in Tampa Bay. With four Tampa Bay taco spot locations and a taco truck available to cater parties. Super authentic, super delicious, Lolis is the hidden gem Tampa Bay taco spot for Tampa Bay foodies in the know!
Just smelling the aromas as you walk in the door makes your mouth start to water, and you can almost taste how great their tacos will be!  Not just your boring "beef" or "chicken" either – get adventurous and try a beef tongue sopes, perfect elote, expertly blended horchata — what's not to like?
4 Locations
South Tampa – 

3324 W Gandy Blvd. Suite 2,

Tampa, Fl 33611

Temple Terrace – 11401 N 56th St, Temple Terrace, FL 33617
Town n Country – 10011 W Hillsborough Ave, Tampa, FL 33615
Twelve Oaks – 8005 Benjamin Rd, Tampa, FL 33634
Fuzzy's has four locations around the Tampa Bay area – Temple Terrace, Brandon, and Riverview. They serve up an array of Baja tacos, Mexican plates, nachos, burritos, and even breakfast (chorizo, egg, and cheese taco, anyone?). There's something for every taste, from Shredded Chicken Tacos to California Heat Tacos. Make sure you wash it all down with a refreshing Beerita.
5261 E. Fowler Ave, Tampa, FL 33617
2874 Providence Lake Blvd., Brandon, FL 33511
10240 Big Bend Road, Riverview, FL 33578
19729 State Rd. 54, Lutz, FL 33558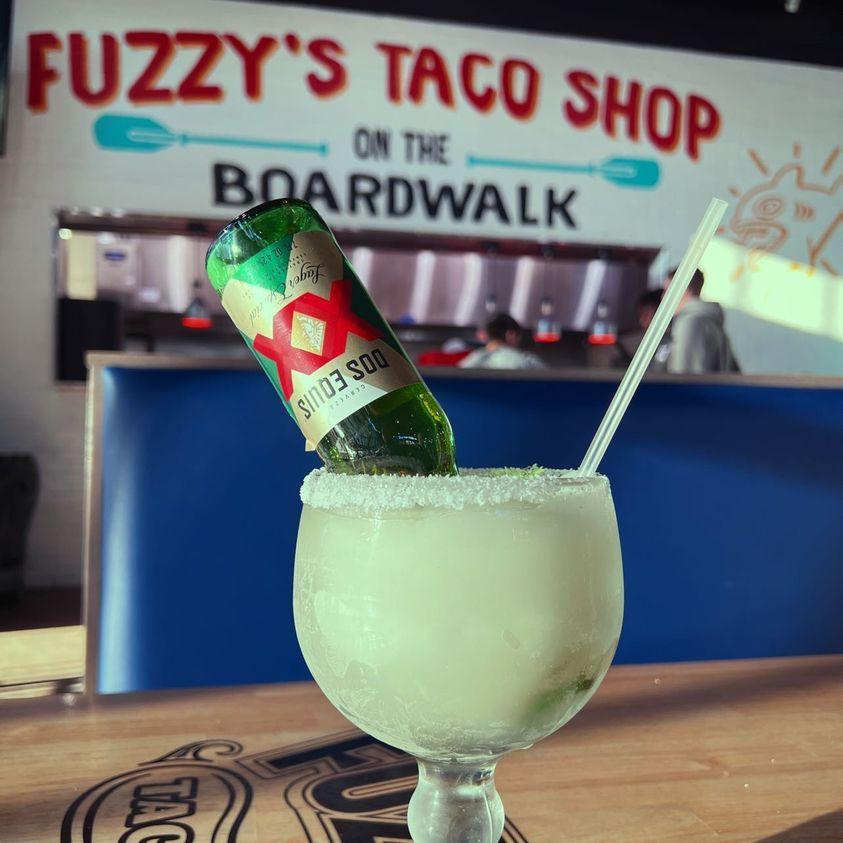 Super tiny, super tasty, Doña Kitchen is a great little Tampa Bay taco spot for super fresh tacos. Located on W. Kennedy in South Tampa, Doña has a pretty brief menu — choose your meat, choose your vessel (tacos, sopes, enchiladas, etc.) and you're good to go. Tacos are offered Mexicano (with cilantro and onions) or Americano (lettuce, tomato and cheese) style. There are only a few tables inside, so consider adding on some flan and Jarritos and taking your tacos to go for a picnic.
4337 W Kennedy Blvd, Tampa, FL 33609
This little sibling to South Tampa staple Miguel's has a big focus on tasty tacos. The beautiful outdoor area is the perfect spot to enjoy perfectly chilled on-tap infused tequila and specialty tacos. Celebrate Taco Tuesday with $2 street tacos and $2 off lobster tacos. Miguelitos also offers a fun weekend brunch Saturdays and Sundays from 11am-3pm.
2702 W Kennedy Blvd, Tampa, FL 33609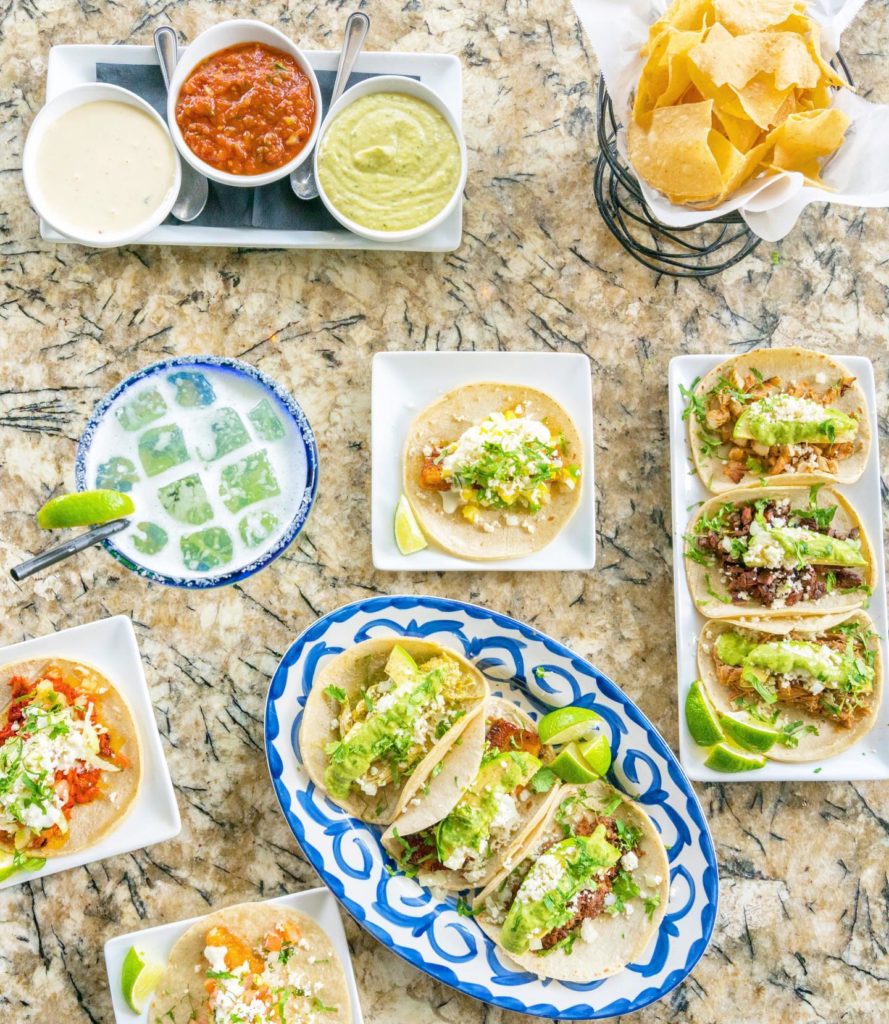 Situated next door to Southern Brewing in Seminole Heights, Rene's Mexican Kitchen serves up some impressive dishes from its food truck kitchen. The standard menu of tacos is truly superb, but it's the specials that really shine. Depending on when you visit, you can try Rene's octopus or duck tacos, which are truly perfection. Specials vary by the week, and their Facebook page is the best way to keep up with what's currently on the menu. Grab a pint next door and then settle in at a picnic table to enjoy these awesome tacos. 
4414 N Nebraska Ave, Tampa, FL 33603
Also located in Tampa's Seminole Heights neighborhood, Xtreme Tacos oozes authenticity the minute you walk in the door to see the chef's mom making fresh tortillas. Choose your meat and veggie, and for toppings keep it simple with cilantro and onions or kick it up with cabbage, pico, sour cream, guac and mozzarella. Xtreme Tacos also has a food truck you'll find floating around area bars and breweries.
5609 N. Nebraska Ave., Tampa FL 33604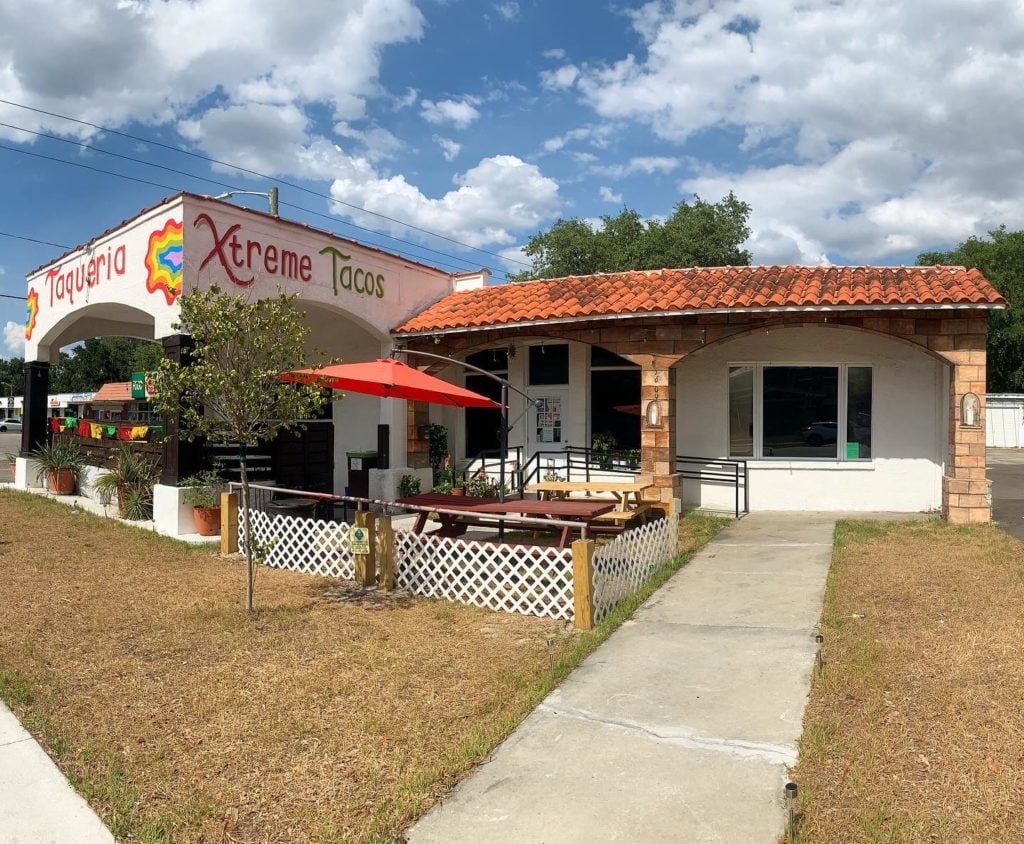 Let's be honest, the whole Red Mesa restaurant group in St. Pete has great tacos. Grab some street tacos at the original location on 4th Street or go for a more casual vibe at Red Mesa Mercado. Dine in their shaded open-air seating or take your tacos next door and grab a beer at Green Bench Brewing. Red Mesa Cantina has the biggest variety of taco bases. Treat your tastebuds to everything from Ahi Tuna to duck, sweet potato, and chorizo.
Red Mesa Restaurant – 4912 4th St N, St. Petersburg, FL 33703
Red Mesa Cantina – 128 3rd St S, St. Petersburg, FL 33701
Red Mesa Mercado – 1100 1st Ave N, St. Petersburg, FL 33705
Brussel Sprouts may not be the first thing you think of when considering tasty tacos, but the fried brussel sprout taco at Casita Taqueria is worth a try. They've got all the standard street taco-style offerings you'd expect, along with unexpected options like tempeh. This is another spot where the specials really shine, so you're bound to find something unique on your visit to any of their 3 locations.
Historic Kenwood – 2663 Central Ave, St. Petersburg, FL 33713
Historic Old Northeast – 2701 4th St N, St. Petersburg, FL 33704
Holiday Park – 2991 66th St N, St. Petersburg, FL 33710
Feature image credit: Lolis Mexican Cravings