Alright guys, November 18th is National Princess Day, which means it's your chance to treat her to a special day. Guys, we know some of you who already do this (she's a lucky girl), but this is the time to outdo yourself. To the guys who are currently in the dog house, this is perfect chance for you to get your act together. Here are some ideas or things you could do to treat your princess on her day. 
If going the simple or less expensive route is more in your wheelhouse, here are some ideas to help you out. 
In house massage or spa
If going to an actual spa is not in your budget then try a in-home spa. Get some of her favorite candles, her favorite lotion, dim the lights, set the mood and treat her to a fabulous massage. To make it even more special (if you are the crafty type) you can try to make some of the supplies with her favorite scents. There are plenty of websites online that teach you how to make essential oils lotions, candles and much more.
Cook dinner
This is a big one, guys. COOK. FOR. HER. In most relationships she makes you dinner every night, so return the favor and cook for her. Just as much as you love coming home to a home cooked meal, think how great she will feel when you do that for her. OR if you can't cook, then order something in and hope she doesn't notice. If she asks just say "Its the thought that counts babe, and I didn't want to burn the house down." She will appreciate that too.
Send her flowers at work or have them waiting at home
This is the most simple gesture that will have your lady swooning all day. Giving her or surprising her with flowers is thoughtful but straightforward because it shows that you care. She sees you are thinking about her and taking that extra step to put a smile on her face. There are many florists to buy from in Tampa Bay. Read our feature article —> Best Places to Buy Flowers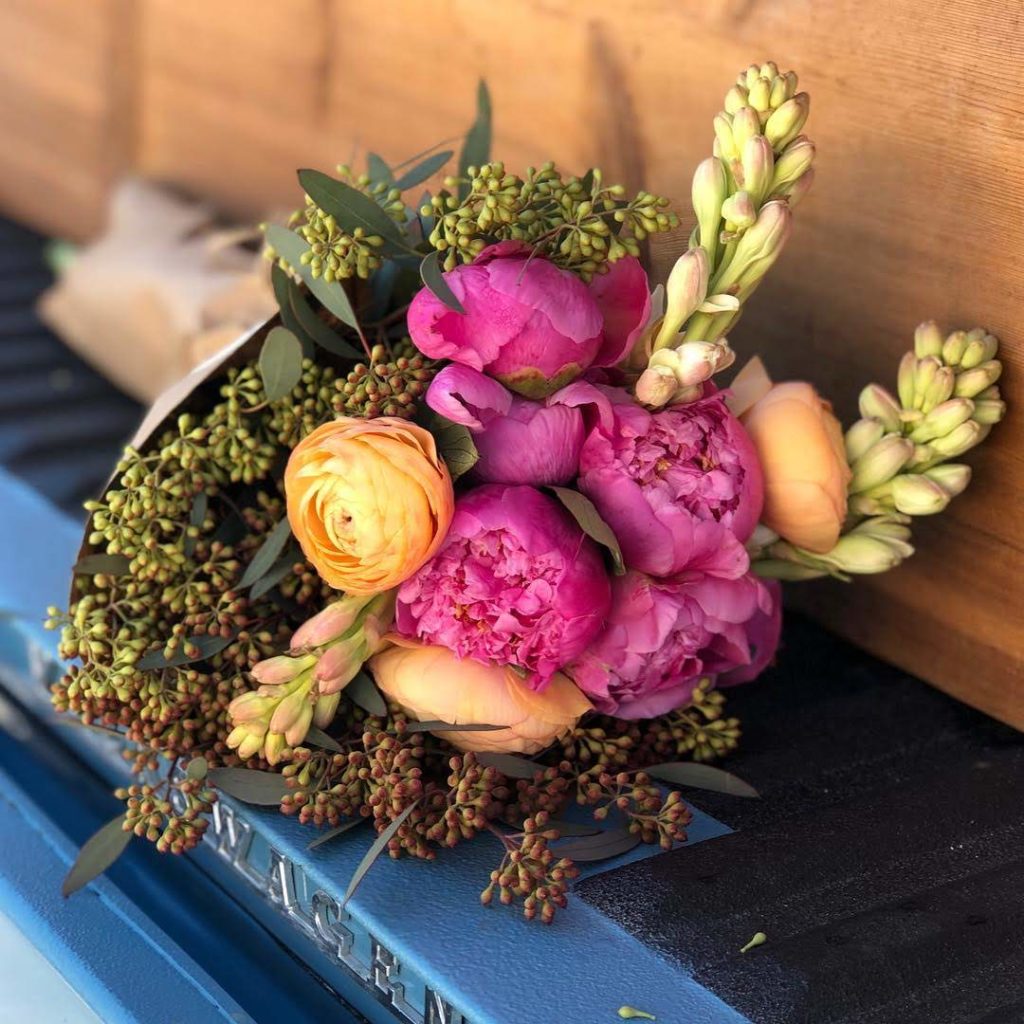 Plan a Picnic
Here in the sunshine state, on the beach or by the bay is a perfect place to set up a romantic picnic. Not a fan of the beach? There are so many great parks in Tampa Bay that would be perfect as well – or heck, if you are busy, maybe have kids at home, set up a picnic in the back yard! It will still be sweet and a fun surprise! Gather up all her favorite snacks, a few treats, a bottle of wine and enjoy a little sunshine.
Do some house chores 
The way to a lot of women's hearts is by taking some responsibility off her plate so she can relax. So, why don't you surprise her by cleaning the house or help her out with some chores? Even if it's as simple as washing the dishes and putting them away or even folding the laundry. Take the initiative to do them and relieve her of these tasks. There are also a ton of great house cleaning services in the bay area that won't break the bank if you prefer to pay to have it done. 
If you want to go all out or just do something fancy, here are some ideas for you. 
Treat her to a Spa Day
Alright, fellas, this should be at the top of your list. I don't know a girl who doesn't enjoy a day of pampering. Having a day full of relaxation and being treated like a princess will be sure to make her happy. Whether it is a massage, a mani-pedi, new hair treatment, body scrub, you name it – spas have a plethora of services to make her feel refreshed. For spa ideas check out our feature article —> 4 Tampa Bay Spas That are Perfect for Couples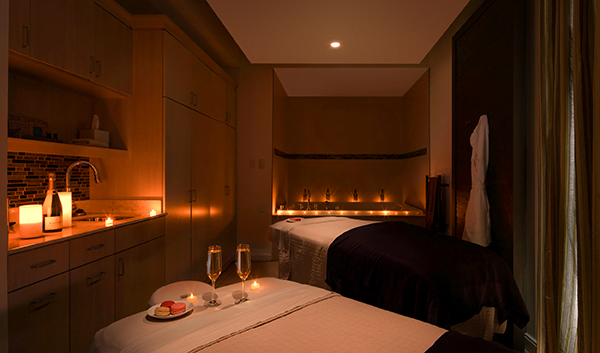 Take her out to fancy dinner 
If your loved one is all about some good food, then take her to a fancy restaurant. If she has mentioned one regularly and you brush it off and go to Chili's for the 5th time, then now is your chance to win her over! Or if she is the spontaneous type and ask you to surprise her and now your sweating bullets don't worry, here are a few fancy restaurants for you. Read our feature article —> Five Must-Visit Romantic Restaurants in Tampa or a couple other favorites are Mise En Place and Eddie V's.
Go to a show, play or musical  
Does she have a favorite show, musical, or play that she loves and has always wanted to see, see if it's coming to town. If the show isn't playing locally, but one or two towns away make it a little getaway! Have a nice day trip or weekend getaway and enjoy some quality time together. On the other hand if she loves any show in general then just take her to a showing that's nearby. The Straz Center has a great season —> The Straz Center Full 2019-2020 Season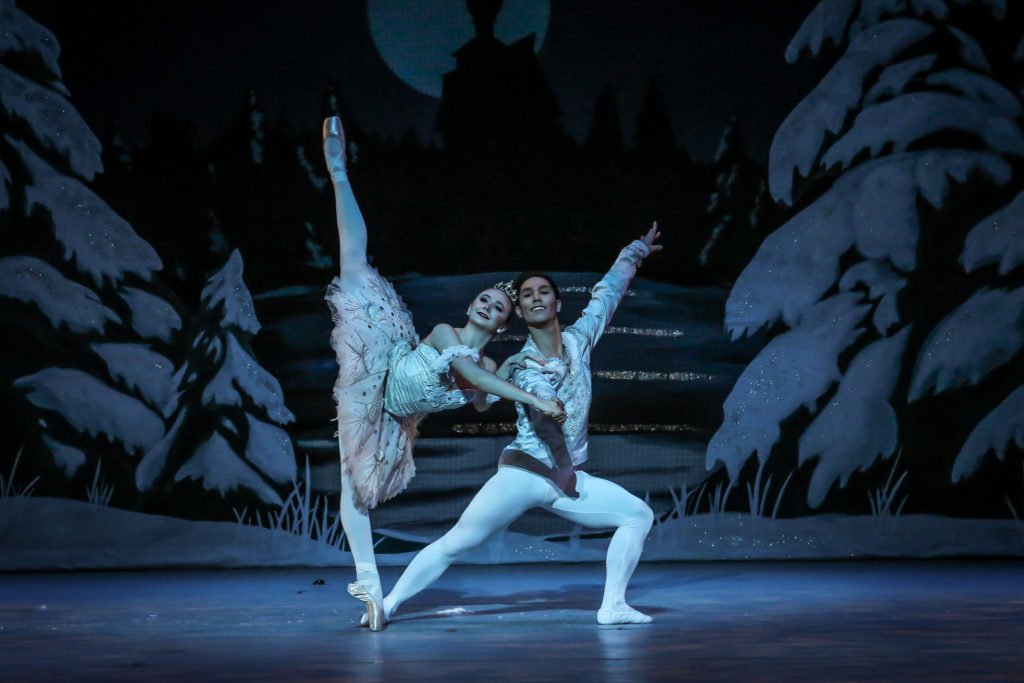 Plan a spontaneous trip 
If you really want to treat her, take a day off or take a weekend trip somewhere that is relaxing and where you both can enjoy each other's company. If she likes surprises plan the whole weekend and don't tell her a thing. Just let her know what to pack (you don't want her stressed out because she is over or under dressed for your plans!) But then let her sweat it out, the surprise makes the adventure that much sweeter. For getaway ideas check out our feature article —> Your Guide to Tampa Bay Getaways
Buy cute jewelry
If you want to take a more expensive but straightforward approach, then buy her nice jewelry. Make can it unique and meaningful, or if she is more of a simplistic person and doesn't care about that big diamond, then get her something simple but that still shines. Little things go a long way and for most women it's the thought that counts. 
---