Whether you're new to Tampa or are born and bred, you've probably heard of Hyde Park Village! If you haven't, it's a fantastic spot to spend your next date night out, especially if you enjoy yummy food, great shopping, and an awesome atmosphere!
**This Weekend enjoy their annual Fall Festival! Sep 28, 5-9 p.m.
Hyde Park is a stunning historic district located in the South Tampa area just steps away from scenic Bayshore Boulevard. As you enter the village, be sure to stop and admire the magnificent tree-lined streets (especially at Christmas time! this neighborhood is a popular location to see Christmas lights) and quaint brickwork which adorns most buildings as well as the walkways. The village is composed of a single strip of some of the best shops, dining, and local businesses the Tampa area has to offer. All of these fantastic elements have really set Hyde Park apart from other date night hot spots, especially with all of the revitalization going on in the area and brand new spots for locals to try!
Hyde Park Village is a great place to get some shopping done! Whether it's for the home, for the kiddos, or for yourself Hyde Park truly has a shop for everyone—even the anti-shopper can find a place to peruse while visiting! Some of the most popular shops to visit include Anthropologie, Bonobos, Vineyard Vines, and more! For a complete list of shops, check out their website directory!
While you're in Hyde Park, you must grab a bite or at least a quick snack! Some of the most popular spots are right in the heart of Hyde Park such as bartaco or Buddy Brew Coffee! There are so many places currently open and so many more to come with the village's Beautification Project! Enjoy a cocktail or two after you shop and relax at one of the delicious eateries that Hyde Park Village has to offer! Here's a link to the complete list!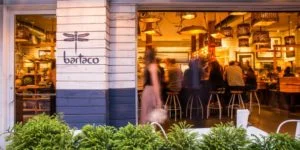 Hyde Park Village is truly a happening place with so many events going on almost every single week! Just about every day there is something awesome going on at the village such as fun ways to celebrate Fall in Tampa Bay, Flower Truck Pop-Ups, Markets and more! For a complete list as well as a calendar of monthly events, check out their online calendar for all of the fun stuff to add to your calendar!
What We Recommend
All of this information on Hyde Park can sometimes feel overwhelming so check out some of our favorite spots to shop, dine, and enjoy during every single visit!
Shopping
When you arrive at Hyde Park Village consider arriving a bit early! There are three parking garages with free parking for the area and they tend to fill up quickly, especially on the weekends.
Hit your favorite stores first! Popular stores such as Paper Source, Anthropologie, Sur La Table, and Kendra Scott are busy, so if you're looking for efficiency, be sure to allow enough time to enjoy at your own pace!
Food
Try to book a reservation to your favorite spot if you can! Like mentioned in tip 1, the garages fill up…which means so do the restaurants! Book a table online either through the restaurant directly or through OpenTable! Most restaurants use this as a way to reserve a table, even if it's last minute!
If you get there too early or want to shop a bit before your bite, definitely check out Buddy Brew Coffee! Buddy Brew is a specialty coffee shop chain local only to the Tampa/Sarasota area. Their coffee is delicious, trendy, and a great jolt to hold you over until dinner!
The dinner recommendation may not come as a shock to those of you who have ventured into Hyde Park Village but it's bartaco! Bartaco is a delicious street food-style restaurant that brings in the beach cultures of South America right here in Tampa Bay. The spot is super relaxed, open, and inviting with the best artwork and one of the best aesthetics around. Enjoy all of the deliciousness that is bartaco as you indulge in flavors from Mexico, Asia, the Mediterranean, and more!
Once you finish dinner, a trip to The Hyppo is definitely in order! Since opening in 2010 in St. Augustine, The Hyppo has taken Florida by storm as a gourmet popsicle shop! With a location in Hyde Park, The Hyppo is a great stop on your adventure with delicious pops with fresh flavors, natural fruits, and sugars and a delicious taste. Enjoy flavors such as Cucumber Lemon Mint, Melon & Cracked Pepper, and more!
While Hyde Park Village already has so many great spots to offer, there is still more to come! With the brand new Beautification Project, Hyde Park is facing a total renovation with the brightening of facades, widening of sidewalks, adding parking, trees, outdoor seating, and more! The Hyde Park you know and love will remain virtually the same but with a few tweaks here and there plus a few great new additions! So far, fantastic additions have already opened up such as Bonobos, Boho Hunter, Fig & Julep, Forbici, Social Status, and Sunni Spencer! Hot spots still to come include Clean Juice, Hyde House, and Meat Market! For a complete list of renovations, click here.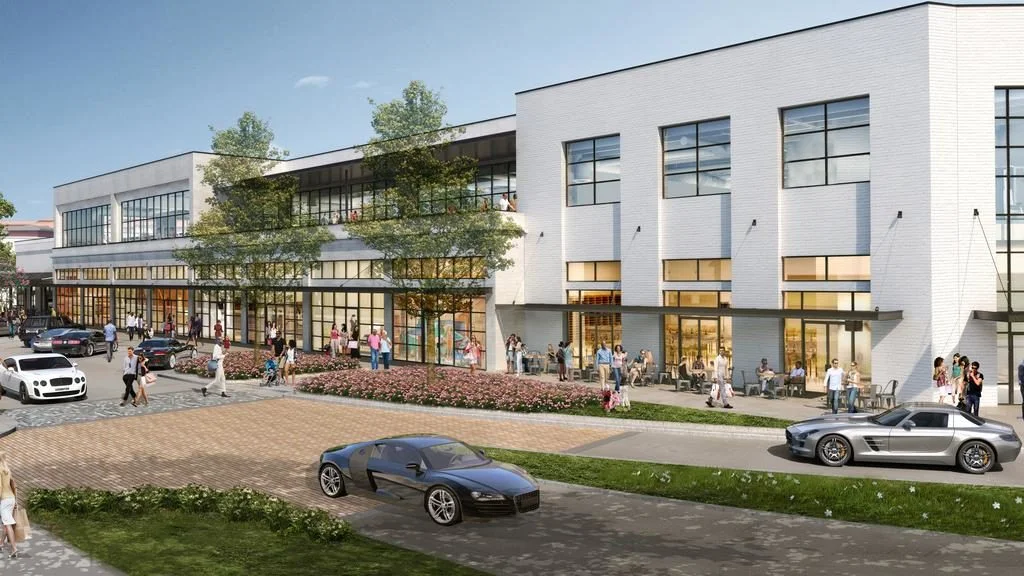 If you haven't been to Hyde Park Village in the past year, then you simply haven't been! Be sure to pop in and visit all of your favorite restaurants and shops and watch the calendar for exciting upcoming events!