TampaBayDateNightGuide  ~  Fun Ways to Celebrate Fall
Is fall the most wonderful time of year?  Ideas of fall in Tampa Bay don't always include changing leaves, chilly temps, warming cocktails by a cozy fires and hints of winter to follow – more often it's humidity and cool refreshing cocktails and sometimes on a chilly morning (e.g. upper 60's) even boots!
There are so many fun ways to celebrate fall, and all that fall has to offer, in a uniquely Tampa way!  Break out the cool fall clothes (if only for some selfies to post on social), visit some pumpkin patches, and partake in spooky corn mazes – because it is fall, and fall is awesome!
Our guide to fall is one of the most complete "to-do" lists of fall activities throughout the Tampa, Clearwater and St. Pete areas – and includes short-drive places that are worth the trip!
Fun Ways to Celebrate Fall:
So let's get started with all the fun ways to celebrate fall!
During September, October, and November this list (and the sub-page lists) are being updated frequently – so check back regularly!
[ps2id id='pumpkinpatches' target="/]
Our curated list of pumpkin patches is AMAZING – what a fun way to celebrate fall!  Over 50 pumpkin patches throughout the Tampa Bay area are listed, with detailed info about times, dates and costs for each, along with links to the pumpkin patch websites or social media accounts!  One stop shopping for your pumpkin patch planning needs!
Click the link and pop over to the pumpkin patch page to see them all!
Here's a summary of just a couple of the really really cool ones:
Wolfes Produce Market Pumpkin Patch
Wolfes has the Bay area's LARGEST PUMPKIN PATCH! HUGE selection, all shapes and sizes, great pumpkin patch and Halloween decorations.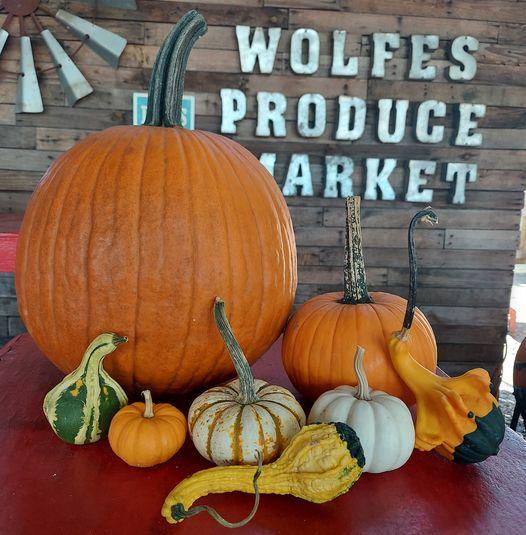 Southern Hill Farms Pumpkin Patch and Fall Festival
About an hour east of Tampa, just north from Walt Disney World is the cutest farm/fall festival for families! This year's 7th Annual Fall Festival at Southern Hill Farms will feature a new 5-acre corn maze, u-pick sunflowers and zinnias, a pumpkin patch barn, kids zone, and more. You can even taste the yummy apple cider donuts.
Sweetfields Farm Fall Corn Maze and Pumpkin Patch
Tickets to this farm's annual festival include a variety of family and date-friendly activities, including an intricate corn maze, pumpkin patch, hayride, and more. There are tons of things to keep the kiddos busy if you're bringing the whole family. Buy your tickets early! This even often sells out and tickets are not available same-day in the event of a sellout.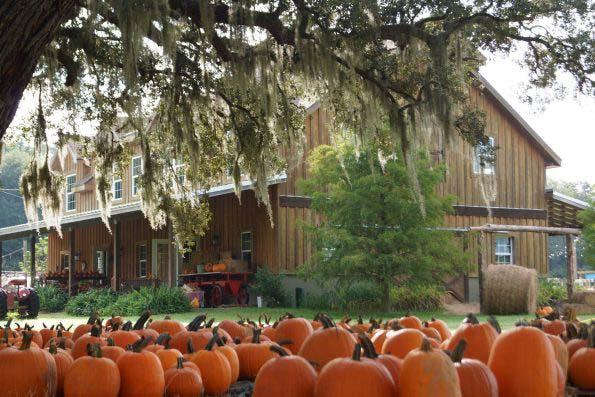 ---
Want more than just a place to buy some pumpkins?  Our curated list of Fall Festivals throughout Tampa, Clearwater and St. Pete is your ticket to fall fun!
So break out the cute clothes, maybe a pair of boots, sip on a great cocktail, and get ready for Fall in Tampa Bay!  Details are on the Fall Festivals page – so click over and learn more!

Keel Farms in Plant City is hosting this NEW event in Tampa Bay that will feature a four-acre corn maze for you and the kids to navigate as you find hidden clues and solve a riddle with the rooster mascot, Corky and pals. There is also a pumpkin hatch, hayrides, kids zone, and more! Stick around and enjoy some of Keel's fruit wines, sangrias, beers, and ciders during their Harvest Days event.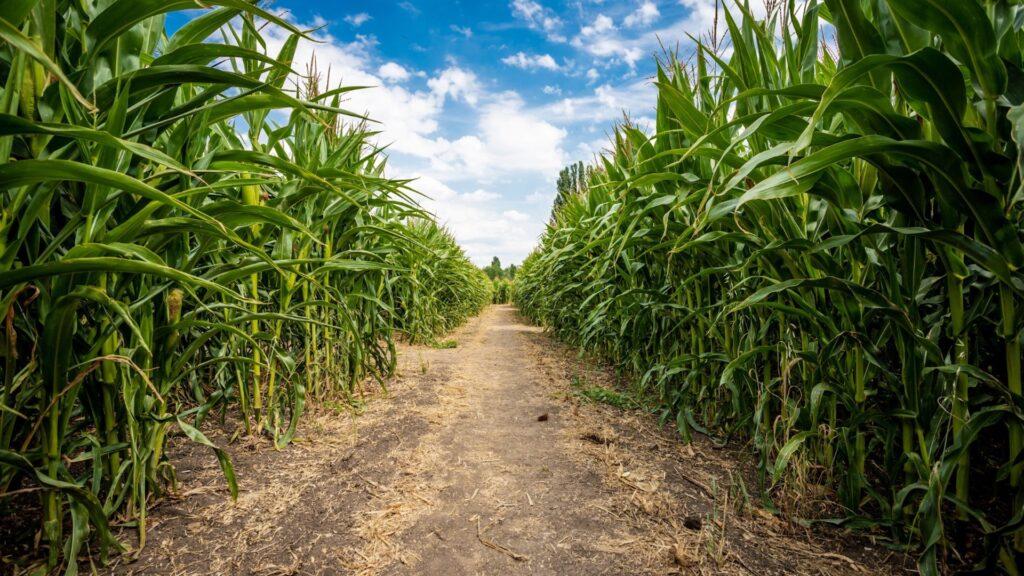 And how about Fox Squirrel and their legendary Corn Maze, huh?  Take part in exciting, family-friendly fall games and activities during the annual Fox Squirrel Corn Maze! Navigate the corn maze and see how quickly and you can find your way through and then go check out the duck races, challenge your kids to a game of corn hole, go on a hayride, and select the perfect pumpkin for your front porch in Tampa!
Harvest Holler make for a fun Fall Festival tradition – and stroll the fields of this year's corn maze and pumpkin patch at Harvest Holler Farm, a working family farm! You can explore the pumpkin patch, go on a hayride, enjoy some country eats, meet live farm animals and more! There's also a cow train, corn hole and many more activities.
Of course Raprager Family Farm's Fall Festival is BACK for 2023 with even more fall fun on the farm! There are new attractions this year including axe throwing, pumpkin painting, a 900ft inflatable maze, baby cow, and more.  The haunted barn is back along with the hay rides, petting zoo, hay chute slide, and other favorites.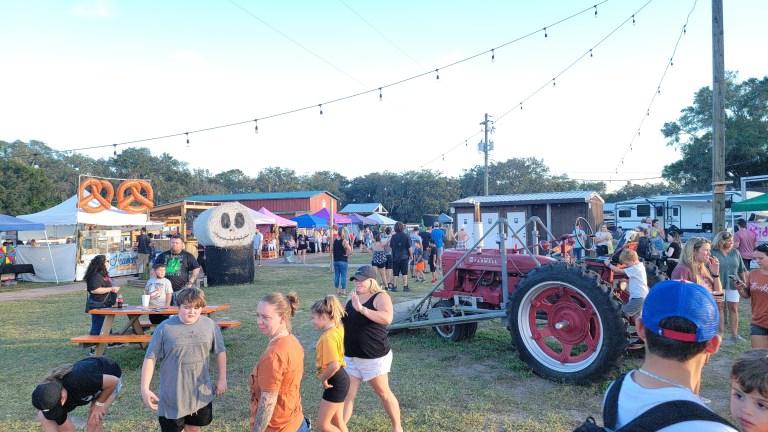 Who says a Tampa Fall Festival has to be on a farm?  Gallagher's Fall Festival might be one of the most photogenic fall and Christmas spot in Tampa, but it isn't on a farm!  Located in St. Pete, this St. Petersburg Fall Festival has taken place for more than 30 years, a family owned business that's the perfect spot to capture super cute photos of your little pumpkins while you select the best of the 'patch'! You can also pick up a yummy homemade pie and even feed goats in the goat pen. Before you leave, be sure you snap a photo in front of the popular vintage pick up truck.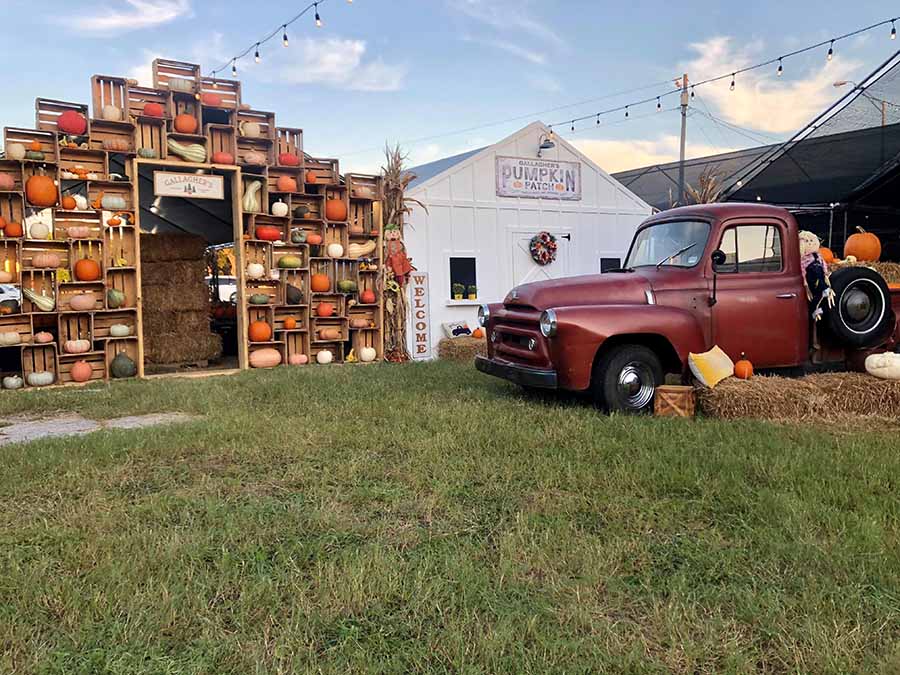 Come out for Fall Festival fun including corn maze and more at Sweetfields Farm in Masaryktown, but stay for the Pitcher Pump Duck Race, hayride, pumpkin patch, farm animals and free craft of the season. Buy your tickets ahead of time to secure your spot because this event often sells out. This year's maze design is inspired by the new farm dog who you just might meet during your visit to Sweetfields!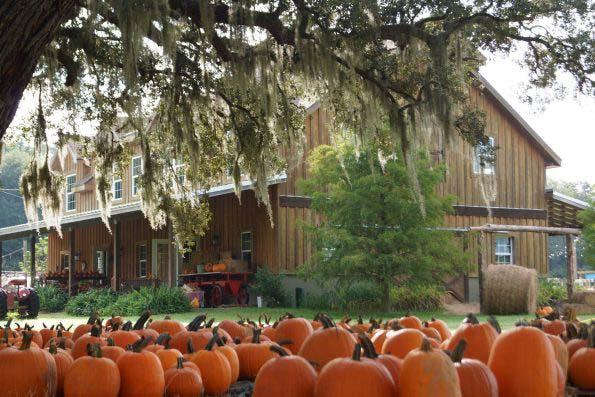 About an hour east of Tampa, just north from Walt Disney World is the cutest farm/fall festival for families at Southern Hill Farms! This year's 7th Annual Fall Festival at Southern Hill Farms will feature a new 5-acre corn maze, u-pick sunflowers and zinnias, a pumpkin patch barn, kids zone, and more. You can even taste the yummy apple cider donuts.
A quick hop down to Sarasota to check out Fruitville Grove's  Annual Pumpkin Patch Festival might be just the change of pace and scenery you and your bunch of little pumpkins need!  Held every weekend throughout October, it includes fun family-friendly activities, a butterfly garden, pony rides, family circusand of course, a Pumpkin Patch! There will be a children's costume contest every Saturday at 2pm. fruitvillegrovefarm.com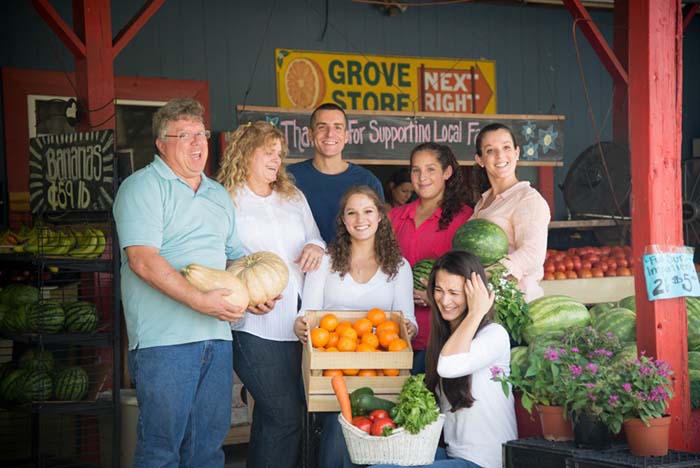 Beasley Farms is hosting its first pumpkin festival that will include a ton of fall fun on the farm including a sun hemp and corn maze, u-pick sunflowers, farm animals, fresh farm produce for purchase and MORE!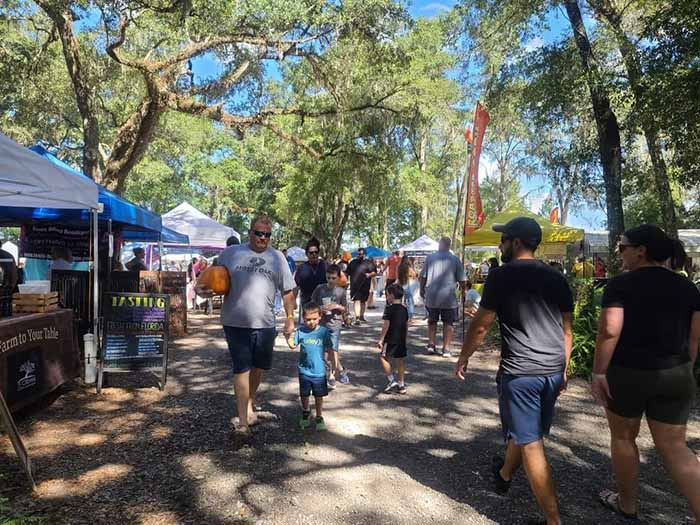 Heights Fall Festival will take place across two weekends in October. The dates for 2023 are to be announced, and will feature a pumpkin patch, petting zoo, face painters, activities for the whole family, and live music.
There will also be a small market featuring some of our favorite fall-inspired vendors! Participating vendors include Sugar & Ice, Hahn's Kettle Corn, JJ's Nursery, Glowing Gourds, and Front Door Designs. You also won't want to miss your opportunity to build the perfect fall bouquet when you stop by Tonella's Flower Truck on the Heights Pier.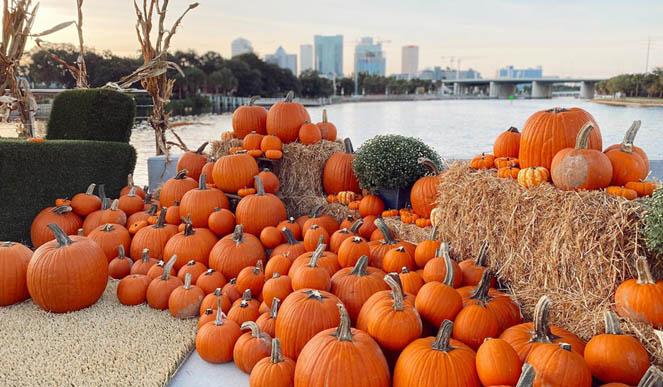 Make the drive south of Tampa Bay to experience the annual Fall Festival at Hunsader Farms on select weekends in October. There will be hayrides, a petting zoo, games, pumpkin patch and more! The main attraction is the corn maze which is an additional $2 per person. Make sure to bring cash for other cool activities like a children's train ride, Butterfly Experience, zip line and more!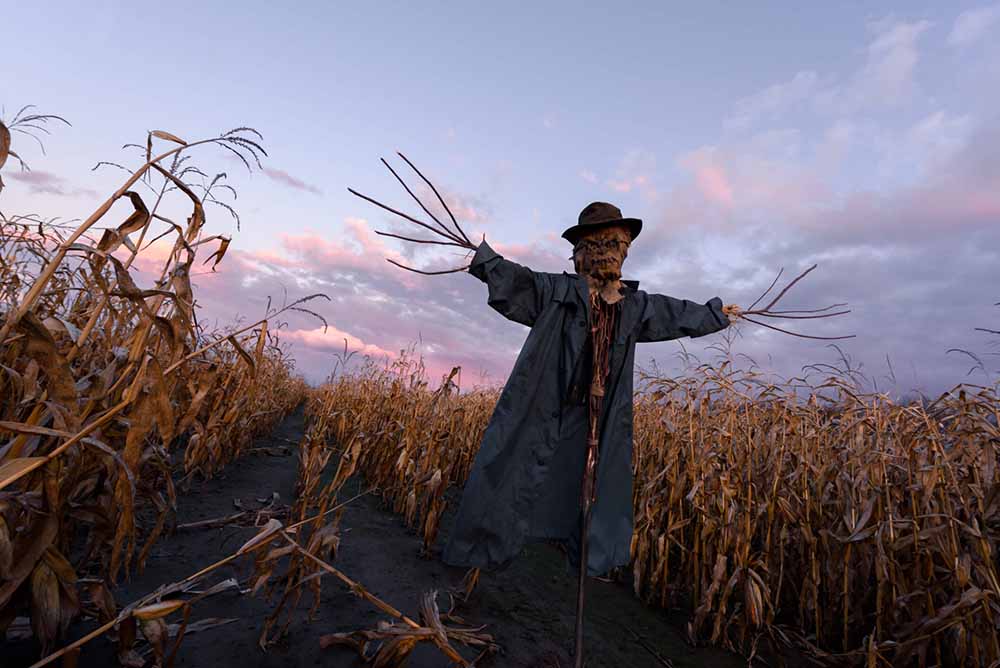 For an extra spooky night filled with terrifying thrills, head to Sir Henry's Haunted Trail in Plant City! There are three haunted trails, laser tag and even an escape room. The haunted trails are not appropriate for kids under age 12, so leave the little ones at home.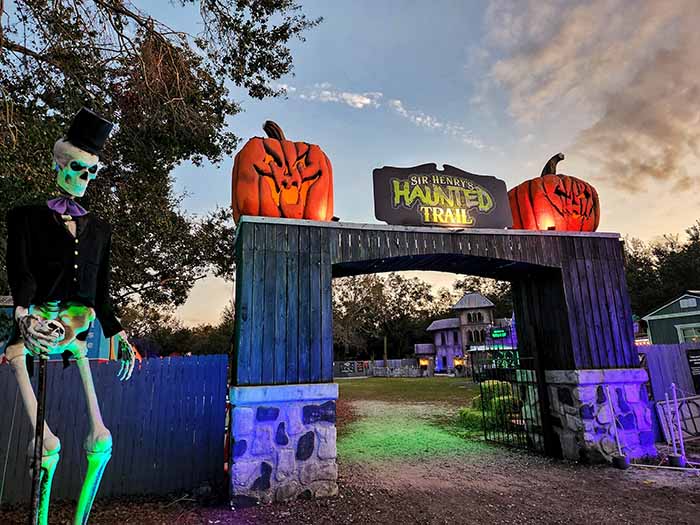 Our curated list of Fall Festivals throughout Tampa, Clearwater and St. Pete is your ticket to fall fun!
[ps2id id='cornmazes' target="/]
---
Corn Mazes – A Fun Way to Celebrate Fall!
So technically, much of Tampa Bay's Corn Mazes aren't in Tampa – at least south Tampa and Seminole Heights and just north of the downtown.  Most of the corn mazes near Tampa are actually east of Tampa in Brandon, Plant City, and Polk County, or the corn mazes are north of Tampa in Spring Hill and Hernando – and even a particularly scary one in Gainesville!
But you've got nothing to fear (at least, for some of these Tampa corn mazes, you've got nothing to fear … until you arrive!)
They're a relatively short drive from the Tampa Bay area, and they're well worth the trip!  Also, see Clearwater Corn Mazes.
So check out our list of corn mazes in Tampa and near Tampa Bay – some are more Fall Festive-fun, others are haunted and a little more intense, and some change at night!  Enjoy!
Harvest Holler Corn Maze
This working family farm in Polk City is a classic fall favorite and sports an incredible corn maze, with hundreds of different sized pumpkins from which to choose!  Corn stalks 6 to 8 feet high provide a really different vibe from the constant palm-tree feeling of Tampa Bay, and Harvest Holler's Corn Maze is the perfect spot for all your Fall pics!  Plus…their PUMPKINS!
There are GIANT carving pumpkins for your next Jack-O-Lantern and assorted sizes all the way down to the most ideal of dining room table decor. Best of all, this patch makes a great place to take your fall photos so make sure to dress for the occasion.  And more than just a corn maze, they also have corn hole, an authentic country store, hay rides, and prepared food for sale grown right on the farm!
$15 per person (but some discounts are offered). All attractions included.
Southern Hill Farms Corn Maze
About an hour east of Tampa, just north from Walt Disney World is the cutest farm for the most authentic Fall feel – for friends, couples, families and kids! This year's 7th Annual Fall Festival at Southern Hill Farms will feature a new 5-acre corn maze, u-pick sunflowers and zinnias, a pumpkin patch barn, kids zone, and more. You can even taste the yummy apple cider donuts.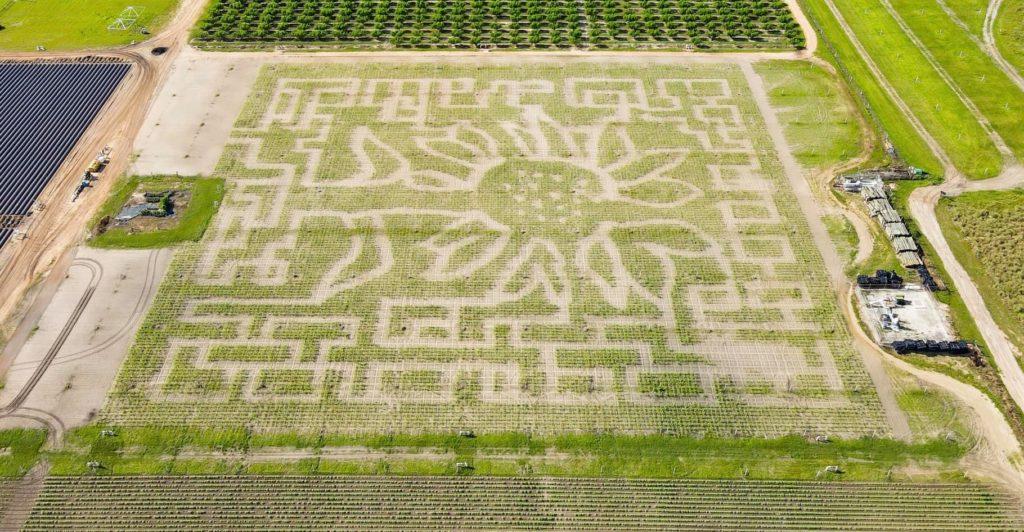 The Haunting of River Ranch Corn Maze
At Polk County's River Ranch exists the haunted corn maze.  Enjoy a thrilling day or night as you experience a not-so-happy hayride with winding trails and chilling stories, a corn maze that will have you questioning which way to turn and a pumpkin patch for those perfect fall family photos. The event is fun for all ages and Halloween-lovers at heart!  Tickets are $15-30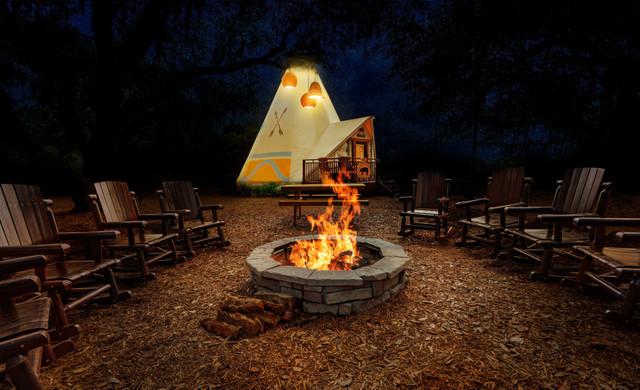 Jump over to our list of Tampa Bay Corn Mazes for all the best experiences
[ps2id id='foodie' target="/]
---
Eat and drink your way through the park's largest culinary fest! Shop at global marketplaces and enjoy the sounds of live music.
Theme Park admission required
This annual celebration of Orlando eateries features dozens of restaurants offering date nighters a three-course, prix fixe menu for just $40/person. Also, a great getaway awaits with Visit Orlando's Magical Nights, offering exclusive hotel and resort offers to extend the dining experience at participating hotel restaurants.
Uncorked: Tampa Wine Fest
Enjoy over 100 wines & champagnes from across the globe, interactive exhibits, an outdoor lounge with food trucks, music and more!
Set outside among the scenic ambiance of the resort, this annual foodie event features live music, unlimited food tastings from the resort's culinary team at over 20 food stations, 100 beverage selections from around the world, and immersive themed areas, such as the beer garden and the bubble lounge.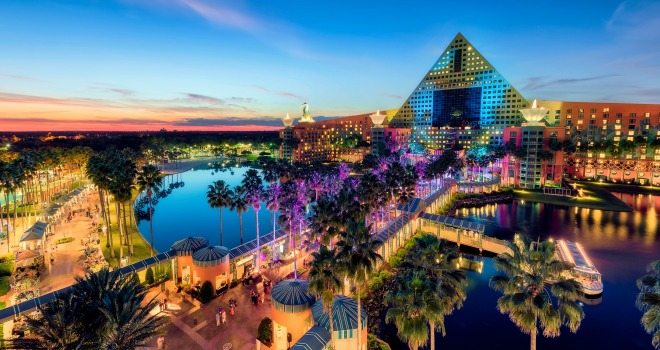 SAVOR ST. PETE Festival
The two-day festival, overlooking breathtaking Tampa Bay in North Straub Park, will feature a first-class culinary showcase of the Bay area's celebrated chefs, acclaimed restaurants, popular breweries and an outstanding selection of interesting wines, all within the impressive Grand Tasting Village.
Le Dîner En Blanc Tampa
Parisian style pop up picnic described as the chicest event on the globe. This event happens all over the world in over 80 cities at different times throughout the year. The concept of Le Dîner En Blanc spans over 30 years. Guests arrive to a secret location to dine in a public place dressed in all white attire. Guests will enjoy a localized experience but take part in Dîner En Blanc traditions that include the napkin wave, champagne toast and lighting up the night sky with the sparklers.