Eating food you can't get every day is always a treat. French food isn't always the easiest to come by, but it's never a bad idea to go find some! For this Date Night Around the World, you'll see some of the top Tampa French restaurants and cafes. Next time you go out for a meal, consider stopping by one of these places!
Tampa French Restaurants and Cafes
1729 E 7th Ave, Tampa, FL 33605
A classic French treat you and your partner will be sure to love is the crepe. And at La Creperia Cafe in Ybor City, you'll find more than 30 different sweet crepes to choose from to feed your crepe cravings! This cafe gives you a variety of options with nutella, cinnamon, strawberries, dulce de leche and much more. There are also savory crepes, sandwiches, pasta and wraps for you to try.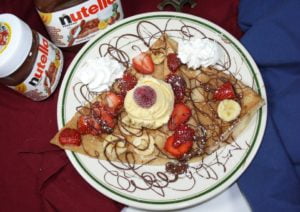 Citrus Park Mall, International Plaza, Westshore Plaza, Wiregrass Mall
If you're craving a quick French treat, you'll love what you can find at any of the many Le Macaron locations in Tampa. At this French pâtisserie, there are over 25 different macaron flavors to try. Whether you go for Belgian chocolate, mango, mojito, or any of the other flavors available you'll be able to experience what a real French treat tastes like. Le Macaron also offers a variety of French pastries and chocolate, gelato, cakes, candies and more.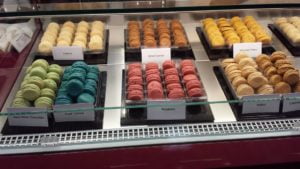 146 4th Ave N, Safety Harbor, FL 34695
Feeling like something classier but still delicious and French? Parts of Paris is a great choice for a casual but classy French meal! At this bistro you can enjoy classic French dishes, including canard confit, bouillabaisse and more. For dessert, there are quite a few choices, from crepes to truffles and of course, crème brûlée. There is even a wide cocktail and wine list for you to pair with your meal. Whatever you choose will leave both you and your date wanting a return visit!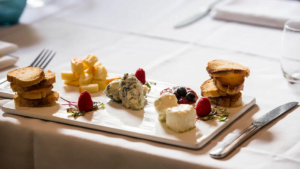 3301 S Dale Mabry Hwy, Tampa, FL 33629
Looking for a unique experience and a good meal? That's exactly what SO Gourmet Bakery Cafe has to offer you for your next date! The interior of the bakery is decorated tastefully to create a beautiful atmosphere for your meal. If you'd rather sit outside, the outdoor seating is just as nice for you to enjoy the fresh air as you taste the delicious food. From sandwiches and quiches to pastries and more, you'll find yourself wanting to try it all.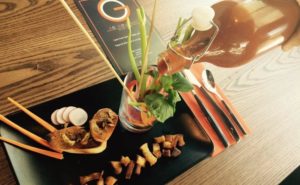 113 S Hyde Park Ave, Tampa, FL 33606
French food on its own is delicious. But if you or your date are lovers of both French and Italian cuisine, TamPiz could not be more perfect for you. This restaurant is both French and Italian and features great meals including pizza, bruschetta, croque-monsieurs, pasta and more. Of course, this restaurant also has a dessert menu with desserts that taste as good, or better than they look.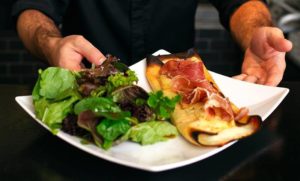 Don't forget to check out the other Date Night Around the World stories! Check out Date Night Around the World: Tampa Italian Edition and stay tuned for further additions to the series!
Feature Image Credit: @lemacaroncitruspark Facebook