With soccer season in full swing, there is no better date idea than a soccer game cheering on our very own Tampa Bay Rowdies. Grab your loved one and head on down to St. Pete to watch the Rowdies "kick some grass" on their home turf at Al Lang Stadium.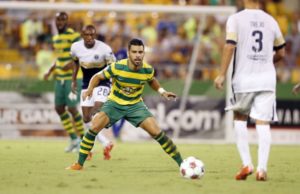 Tampa Bay Rowdies Season:
The season recently started back in March and continues on until September, with the team playing an average of two home games a week. This gives couples many opportunities to watch Tampa's team play. Thus far, the Rowdies have had a pretty even mix of wins and losses and hope to keep up the success as their season continues.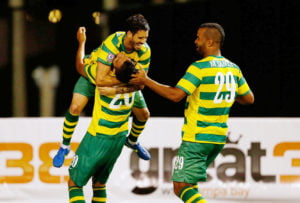 Tickets:
In terms of tickets, couples can choose to buy them online or once they arrive at the stadium. They range from $10-100 depending on the seats you choose, making it an extremely affordable date night for all. If you do decide to buy tickets at the door, make sure to get there early as kick-off is at 7:30 p.m. each night. More information regarding tickets and the Rowdies' remaining schedule can be found on the Rowdies' Soccer Website.
In addition, there is tons of parking nearby running for about $5-10 per car.
There is nothing like a soccer game in the summer. Sip on some ice cold Coca-Cola and munch on some yummy stadium food while supporting Tampa Bay's beloved soccer team. Go Rowdies!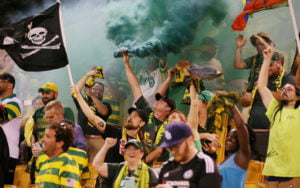 Address: 230 1st St S, St. Petersburg, FL 33701
Feature Image Photo Credit: USL Soccer