Everyone has their favorite restaurant, however, sometimes the same old can get boring! If you're looking for new places to grab a bite then look no further! These hot spots across the bay are brand new this year and are sure to spice up your taste buds! Who knows, you may even find your new fave!
Tampa
Vegans, fret no more because Tampa now has another delicious Vegan option! The hot spot is a low maintenance spot for a quick bite and feels guilt-free doing so. When visiting 3 Dot Dash, be sure to enter the Jug & Bottle Depot because it's nestled inside, (the best-kept secret). Choose from delicious sandwich/hotdog options such as the Classic Cheesesteak with sliced rosemary and garlic seitan, cashew whiz, and green onions.
Located at Armature Works, Oak and Ola is a brand new American style restaurant designed to transport patrons back to 1910. Open for dinner, Oak & Ola is the best spot for comforting starters such as a European Cheese Board or Pommes Frites. If you want something more, check out their dinner menu and enjoy a refreshing salad or try something daring such as the Belgian Waffle Mushrooms!
If you want authentic Spanish-inspired dishes then make your way to Mole Y Abuela! Enjoy all of the classic comforts of home as well as the fun, upbeat energy that the atmosphere has to offer. Mole Y Abuela takes pride in fresh, locally grown ingredients to bring the best and tastiest dishes straight from the ground to your plate.
For delicious comfort food and delicately crafted cocktails, head over to Whiskey Cake! Savor wood-grilled plates or fresh veggies and local favorite desserts! They too take pride in locally sourced ingredients and even list ingredients as well as where they were sourced on their website! Be sure to spend time looking over the menu, it's huge and full of delicious options that will be sure to satisfy your cravings.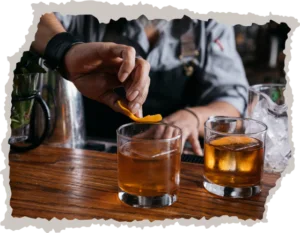 Another new hot spot is Harpoon Harry's! Located at the Tampa Convention Center, Harpoon Harry's is a super fun and exciting food venture with reasonably priced seafood that does not skimp on flavor! Enjoy crap pots, oysters, fish entrees, sushi, and prime cuts of steak!
St. Petersburg/Clearwater
Try out Pineapple Espresso for one of St Pete's newest drive-thru coffee shops! While serving up quick service, Pineapple Espresso will not be skimping on fresh, healthy options! The new spot is taking the traditional fast-food concept and creating a totally healthy quick spot to grab coffee, toast, or other quick breakfast bite options!
Head over to Central Avenue to the German Knoodle for delicious, fresh, locally sourced meals from farm to table! With great people, an incredible atmosphere, certified meats, and fresh veggies, German Knoodle is hard to beat! This hot spot serves breakfast, lunch, and dinner with options ranging from specialty bagels to a Bratwurst Beef Sausage Plate!
Another great new coffee joint is Flatbread & Butter! With a focus on its community, Flatbread & Butter pairs comforting, high-quality coffee with impeccable food such as breakfast options and pizza. The spot is open every day of the week from 7 a.m. to 9 p.m. allowing guests of all different types to enjoy Flatbread & Butter any day all day!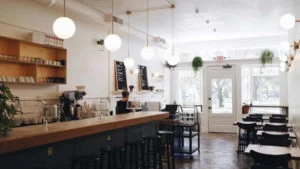 Wherever you are in the bay, there's a new hot spot for you to enjoy! Whether it's breakfast, lunch, or dinner you can be certain that you'll enjoy a delicious meal at one of these additions to the Bay! Try one or try them all and support these new local hot spots!
Featured Image Credit: Armature Works