Attention pasta lovers:
Wednesday, March 20th is National Ravioli Day!
To celebrate the delicious day, try out one of the listed Italian restaurants and celebrate! This roundup features Italian cuisine that ranges in price, style, and location! Pick a spot, order ravioli (or whatever Italian dish you prefer) and celebrate national ravioli day with yummy food, great ambiance, and the perfect company.
*All restaurants listed offer some sort of ravioli dish on their menu.*
Head over to West Shore Plaza and check out Maggiano's Little Italy! Maggiano's is a delicious chain restaurant that features fresh-Italian food. All of the meals are prepared by knowledgeable chefs with grandma's traditions in mind. Maggiano's is open for brunch, lunch or dinner! This is the perfect spot to transport guests to Little Italy.
If you're dying to check out the "Best of the Bay Winner for Best Italian Restaurant" then check out Bella's Italian Café! Located in the heart of "SoHo", Bella's has been feeding Tampanians since 1986. Bella's takes pride in their authenticity with classic Italian dishes in a homestyle environment, both in their dishes and their atmosphere.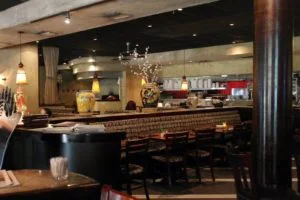 Take a ride over to Ybor City and skim 7th Avenue until you find La Terrazza Ristorante! Since its opening 22 years ago, the establishment hosts a quaint, stylish restaurant featuring classic Italian dishes, specifically Northern Italian classics. Step into an authentic Italian atmosphere and take a bite out of great food. La Terrazza takes pride in their unmatched menu selections as well as their professional, knowledgeable staff. The ristorante is also home to an extensive wine list, valet parking, and the option for private parties both on and off-site, as La Terrazza caters! Check it out!
Head over to Gino's Restaurant for Italian cuisine in a casual environment! Located off of Armenia Avenue in Tampa, Gino's is a great option to celebrate National Ravioli Day with its impressive menu and a wide selection of both beer and wine, you can't go wrong! For those home-bodies, Gino's offers a dine-in or carry-out option so you and your ravioli buddy can get Gino's "Fried Ravioli" to go and enjoy delicious Italian food in the comforts of your own home!
Next time you're in Hyde Park, stop into Timpano for lunch or dinner. Timpano features all of the bells and whistles of an elegant Italian steakhouse with elaborate booths for seating adorned with decadent chandeliers overhead and the sound of occasional live music in the background. Try out their "Lobster Ravioli" which features a buttered lobster tail! Yum!
Since 2000, Osteria Natalia has brought the heart and soul of Italy straight to Tampa Bay with its authentic Italian food! The establishment uses "Mama Natalina's" secret recipes originating all the way from Rimini. Osteria Natalina takes pride in their seafood as it is their specialty, however, they are more than happy to make your favorite Italian dish for you if it's not listed on the menu! How cool is that?
Across the bay in Clearwater rests Johnny's Italian Restaurant! Johnny's has been a local, family favorite for over 30 years! The establishment takes great pride in feeding three generations worth of Tampa residents the freshest, most delicious Italian cuisine around. Their atmosphere is casual and friendly with reasonable prices and the promise that you WILL be back for more!
Also located in Clearwater is Villa Bellini. Now newly renovated, Villa Bellini is home to a property that has been existing in the Bay area since 1929. Their new renovations tie in the early twentieth-century charm and enhance the already historical atmosphere that the restaurant offers. The dining room features an ornate atmosphere and an upscale menu that will impress even the pickiest of guests!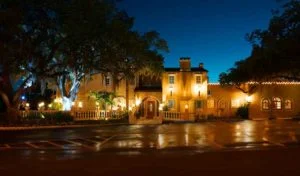 Located right by Clearwater Beach, is Alfano's Restaurant. From the beginning, Alfano's has been family owned and operated since 1984 by Frank and Linda Alfano. The restaurant has been awarded "Best of" for over two decades and has most recently been awarded the "Best of Award of Excellence" for their impressive wine list. Alfano's has two in house sommeliers that help guests pair the perfect glass of wine with their delicious meal. The menu features an Italian-American style that boasts both New York influences with the classic Italian notes.
For a different take on National Ravioli Day, check out The Ravioli Company. The Ravioli Company is a fresh pasta shop where guests can go and pick out the fresh, homemade pasta of their choosing and make it at home! One box of their ravioli serves 3-4 people and is homemade and flash frozen! Their ravioli list is huge featuring unique options such as "Sweet Potato Ravioli", "Bison and Apricot Raviolo", and so much more! The Ravioli Company also offers other stuffed pasta options, lasagna, and mac and cheese!
Whether you're in the mood for ravioli, or you just want to try something different, this list of Italian restaurants is full of delicious selections. You can't go wrong with any option! Happy National Ravioli Day!
Featured Image Credit: Bon Appetit