Sailor Moon, Spider-Man and Storm all walk into the Tampa Convention Center… No, this isn't the start of a corny dad joke. This will be the reality in the Bay area as two unique conventions are being held this July – Metrocon and Tampa Bay Comic Convention.
Whether you're an anime fan, comic book fan, Star Wars fan or all of the above, these unique conventions provide an opportunity (and a community) for thousands to come together to celebrate all things "geek" culture.
Metrocon Tampa 2023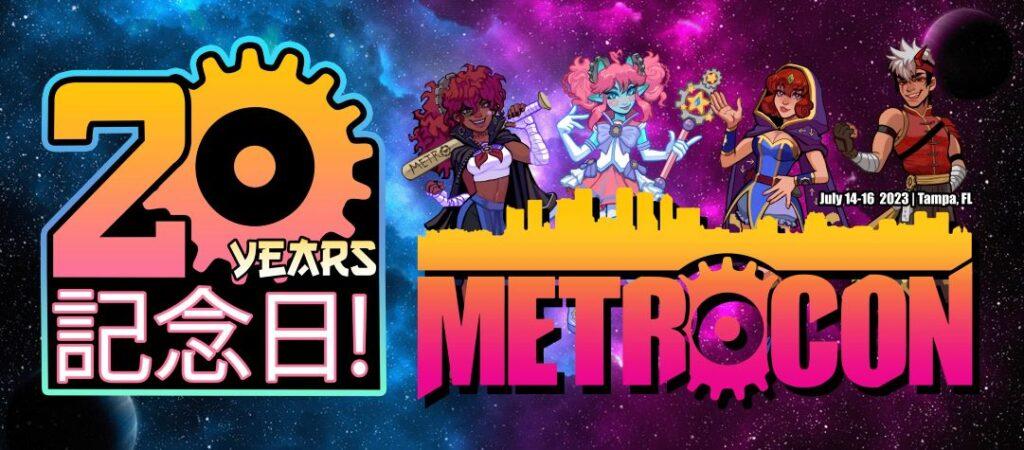 Metrocon, as described on its website, is "for fans, by fans anime convention"- the biggest in Florida, in fact. This three-day convention will be held July 14-16, 2023 at the Tampa Convention Center.
The theme? "Anime vs. Video Games". Fans are encouraged to enjoy their interpretation of the theme through cosplay (a portmanteau for "costume play") but should not feel limited should they have their heart set on attending dressed as their favorite character!
There are many things to partake in as well as events to attend at Metrocon. Fans can enjoy a masquerade, an "anime human chess match", costume contests, video games, panels, and so much more.
Metrocon Mascots
What Are the Mascots?
The Metrocon Mascots are a team of cosplayers and actors hand-picked by our Cosplay Coordinator for their technical costuming ability, creativity, performance ability, and overall presence and attitude. They embody the theme and are one of the biggest parts of the theme at the convention.
Where Can I See Them?
The Metrocon Mascots will be around the convention, but you'll likely first encounter them hosting several of our events in the Main Events hall. They function as MCs at the event, though, not judges, so don't try and bribe them! The Mascots stay in character all weekend and often will try to get you on "their side" of the theme throughout the weekend too! Additionally, the Mascots likeness and the theme are how we come up with the artwork for the t-shirts, convention guidebooks, and all of our promotional art.
Can I Meet Them in Person?
Mascots are there to interact with the fans, and to help in any capacity! Along with hosting events and contests throughout the weekend, the Metrocon Mascots spend the majority of their time out on the convention floor hoping to interact with fans and make their weekend even more memorable, or even aid fans in finding what they need. See a mascot? Go play with them!
Tickets and Info
Single day tickets start at $20 and weekend passes start at $40. A ticket package is available for $320 that includes entry to the event all three days plus access to all panels, workshops, standard events, raves, and merchant area. VIP upgrades are also available. Tickets will be available at the door and will be completely cashless.
Tickets and package can be purchased here.
Tampa Bay Comic Convention
Less than one month later, fans of all things comic/pop-culture related are able to attend the Tampa Bay Comic Convention. As with Metrocon, fans can attend various panels and exhibits at the convention. This three-day family friendly event will be held on July 28 – 30, 2023.
Who Can You See at Comic Con?
There will be multiple celebrity guests in attendance that will be available for autographs and photo ops. (Note: Each celebrity autograph and photo op is available online and has limited spots available.)
Confirmed attendees include cast members and voice actors from The Lord of the Rings, The Goonies, The Flash, The Mandalorian, Pirates of the Caribbean, M*A*S*H, Star Trek, Animaniacs, Teenage Mutant Ninja Turtles, and much more. You can also meet comic creators and artists.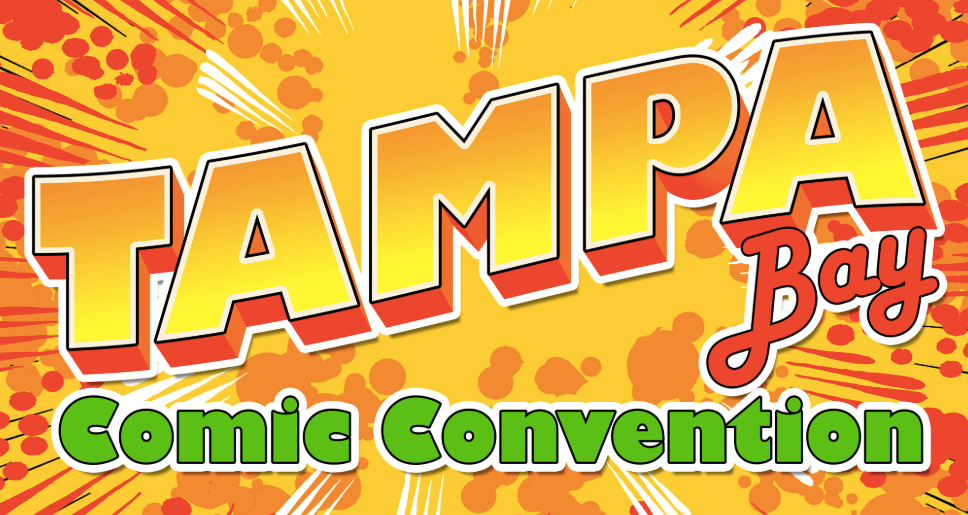 Tickets and Info 
Day passes start at $30 and weekend passes start at $60. Add-ons such as photo ops and autographs begin at $60. Tickets and add-ons can be purchased here.
We highly recommend downloading the free app on Apple and Android for schedules, updated Comic Con info, and a map of the convention center.
Tampa Convention Center Location Info
The Tampa Convention Center is situated in downtown Tampa, overlooking the waterfront and hosts various events throughout the year. The building spans 600,000 square feet and includes 200,000 square feet of exhibit space, a 36,000 square foot ballroom, 36 breakouts, and outdoor areas for group functions.
It's within walking distance to hotels, restaurants, and clubs.
Nearby attractions include:
If you're a Florida resident attending Metrocon, then check out these Florida Resident discounts around Tampa Bay.
Parking for Metrocon and Comic Con
Parking within 2 blocks of the Tampa Convention Center:
The Convention Center Garage: 450 spaces
Located at Brorein and Tampa Street
Maximum vehicle height is 6'8″
South Regional Garage: 1,000 spaces
Located on Channelside
Maximum vehicle height is 6'8″
The Crosstown Meter Lot: 160 spaces
Located on Brorein between Ashley & Florida
Parking meters accept quarters only
Meters are enforced from 8:00 a.m. to midnight daily
Parking within four blocks of the Tampa Convention Center:
The Fort Brooke Parking Garage: 2,600 spaces
Located on Whiting between Franklin Street & Florida Avenue
The Whiting Street Garage: 450 spaces
Located at Whiting between Florida and Morgan
Accessible on evenings and weekends only
The Hart Lot: 140 spaces
Located off of Florida Avenue just north of Brorein
Accessible evenings & weekends only
Save the Date for 90s Con 2023!
If you can still recite the theme song to Saved by The Bell, know what TGIF really stands for, and still rock out to Backstreet Boys in the car, then you'll definitely want to attend 90s Con 2023! Coming to the Tampa Convention Center September 15-17, 2023, 90s Con will be a weekend filled with all things 90s nostalgia. Meet cast members from shows like Full House, Sabrina the Teenage Witch, and Family Matters along with members of Backstreet Boys N*Sync, and TLC.
More info coming soon. Check out their website for updates and info!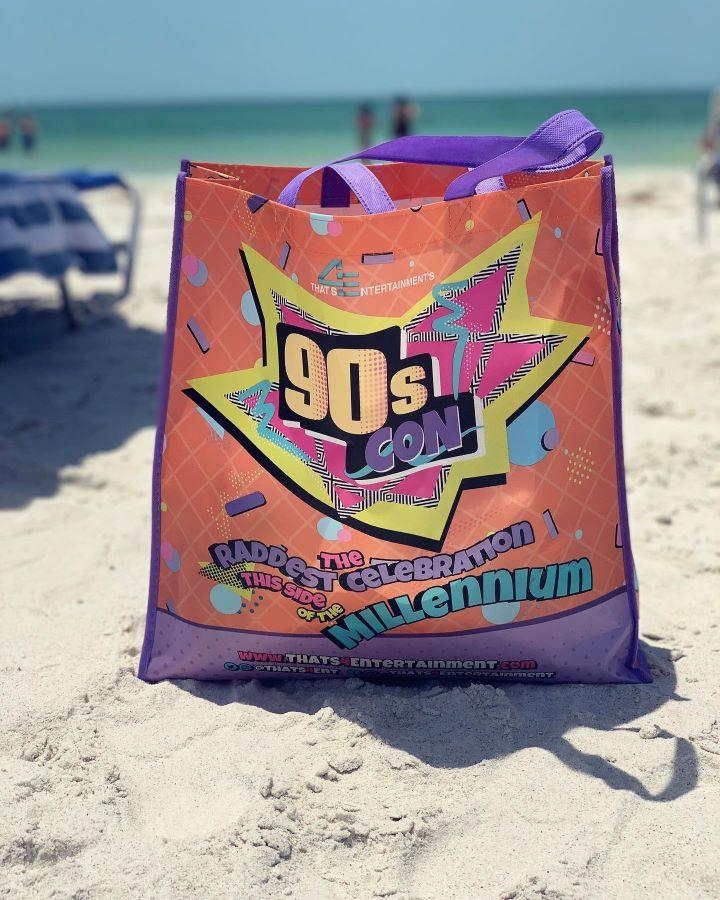 Originally by Johora Warren, updated 2023 by Brie Gorecki.
---