With the Tampa Bay and Hillsborough River right along downtown, spending the day on the water makes perfect sense. The Bay and the river offer views of mansions, historical sites, downtown, attractions, and aquatic-life, plus the area has a rich and interesting history! There's so much to see and learn! Day or night cruises are a wonderful way to see the sites and learn the history that made Tampa, Tampa.
Tampa Bay has a rich history with many little-known facts. The River and Tampa Harbor have a history on both sides. One of the buildings on the tour is historic Plant Hall, formerly the Tampa Bay Hotel, was the site of a headquarters during the Spanish-American War, where Babe Ruth signed his first baseball contract and has had many famous guests including Teddy Roosevelt and the rough riders, Clara Burton, Queen Elizabeth II, and Booker T. Washington. Visitors will get to see museums, million-dollar homes, historic landmarks and the Gasparilla Ship along the way, and learn many interesting facts about Tampa and its history. Cruises are available through Tampa Water Taxi Company. $29 per person.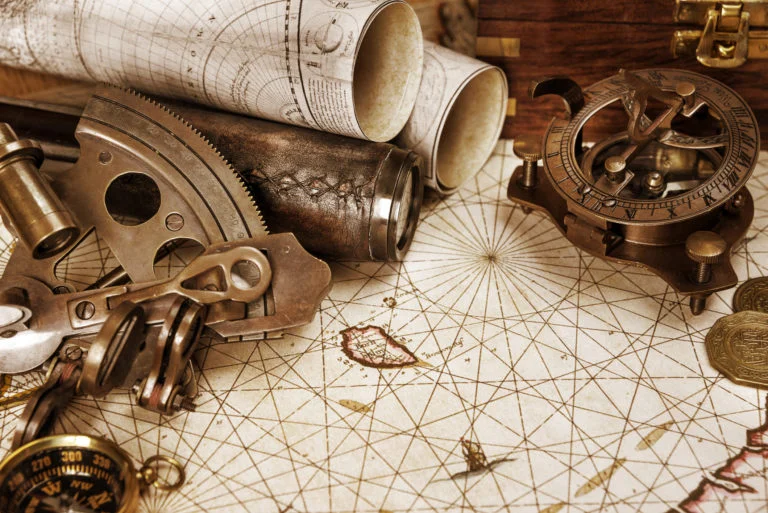 Dolphins are commonly associated with Florida and are common to see swimming in Tampa Bay and the Hillsborough River, so going on a dolphin cruise a must-do! There are several places to book a dolphin cruise through. The Florida Aquarium offers a 75-minute cruise for $17 per person that leaves from the museum. The Tampa Water Taxi offers 90-minute dolphin cruises for $29 per person. No matter what length trip you choose, you're sure to see at least one dolphin swimming and having fun in the water!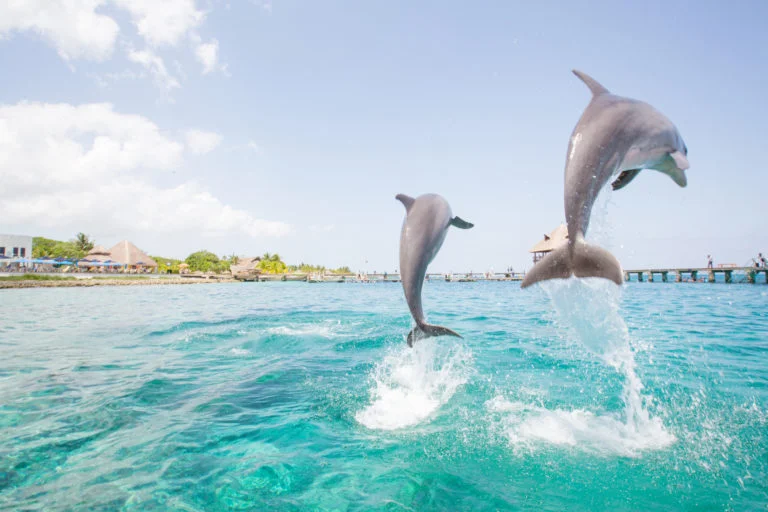 Yacht Starship is a company based out of Tampa and Clearwater. They offer several types of short cruises throughout the day. On Sundays, Starship offers a 2-hour brunch buffet cruise with $10 unlimited mimosas that takes guests along downtown Tampa. Most days Starship offers lunch and dinner cruises that takes people around the Bay and has views of the Downtown skyline, mansions, and more! They also offer seasonal holiday and event cruises. Cruise prices vary.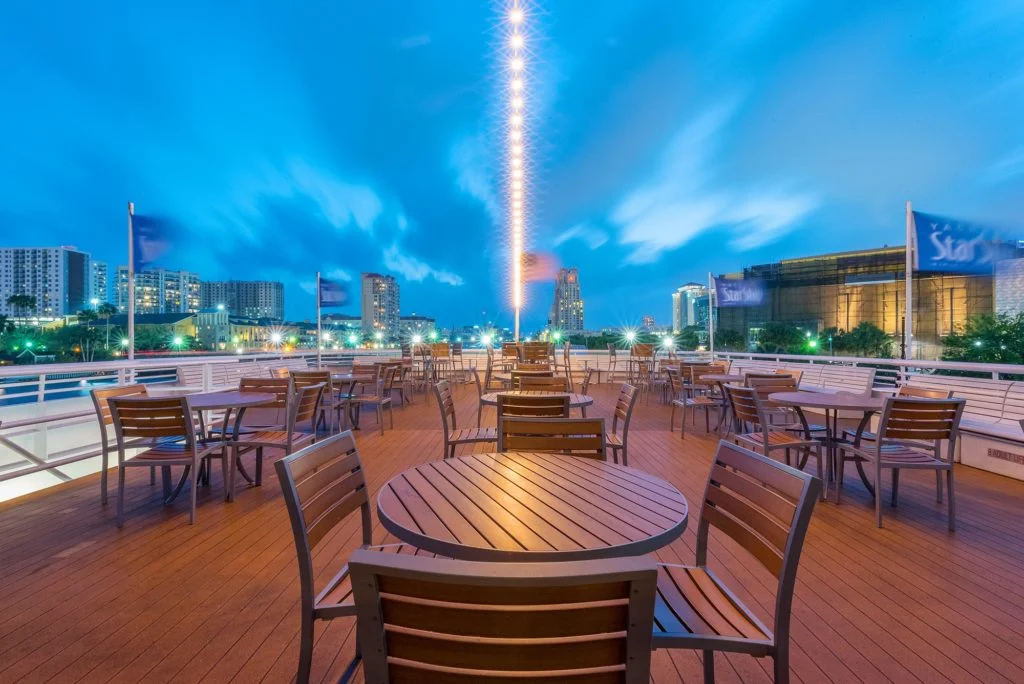 A typical sight on the Hillsborough River is the Kraken CycleBoat booze cruises. Kraken offers a unique experience where guests paddle with the boat from pedals in front of their seats. Guests do have to bring their own alcohol, but they do get ice, a souvenir cup, a captain, and fantastic views of downtown and the Riverwalk. Kraken puts it on their site as "You bring the drinks and we provide the party!" Booze Cruise is a fun way to see the Bay while having a good time and relaxing with friends while doing some day or night drinking! Prices are $45 per person or $39 for a full boat rental (15 guests).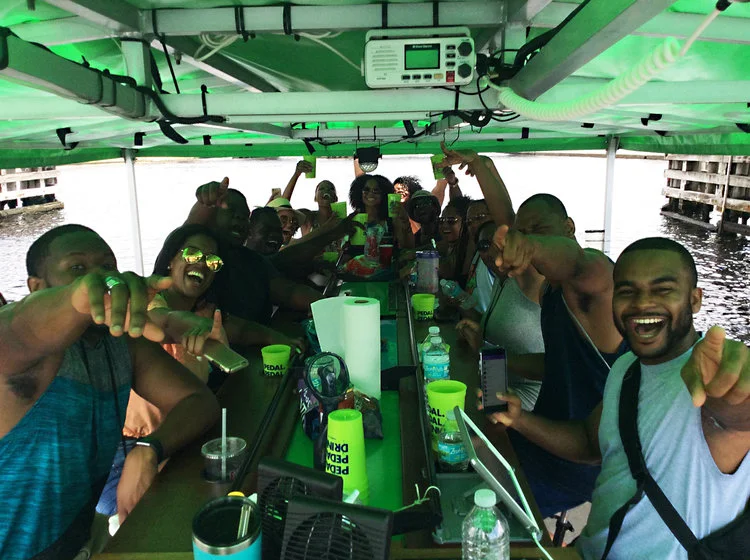 The Riverwalk provides a way for people to captain their own small boat and decide what they want to see. The Riverwalk Boating Company has green mini powerboats with room for two guests. The boats and all safety equipment are available to rent for 60 minutes ($79), and 120 minutes ($149). You get to drive yourself along the River and Bay to see what sites you want to see and just spend time with your significant other, friend, or dog!
They also have retro boat rentals with rate classic fiberglass boats from the jet-age era (1958-1963). Retro boats can be rented for 60 minutes ($129) or 120 minutes ($258).
As long as you have cell reception, you can look up facts about each place on your phone and move the boat around so you can get the perfect angle for your photo! It's a laid-back way to see the area without other tourists if you are shy or want to be alone with your date.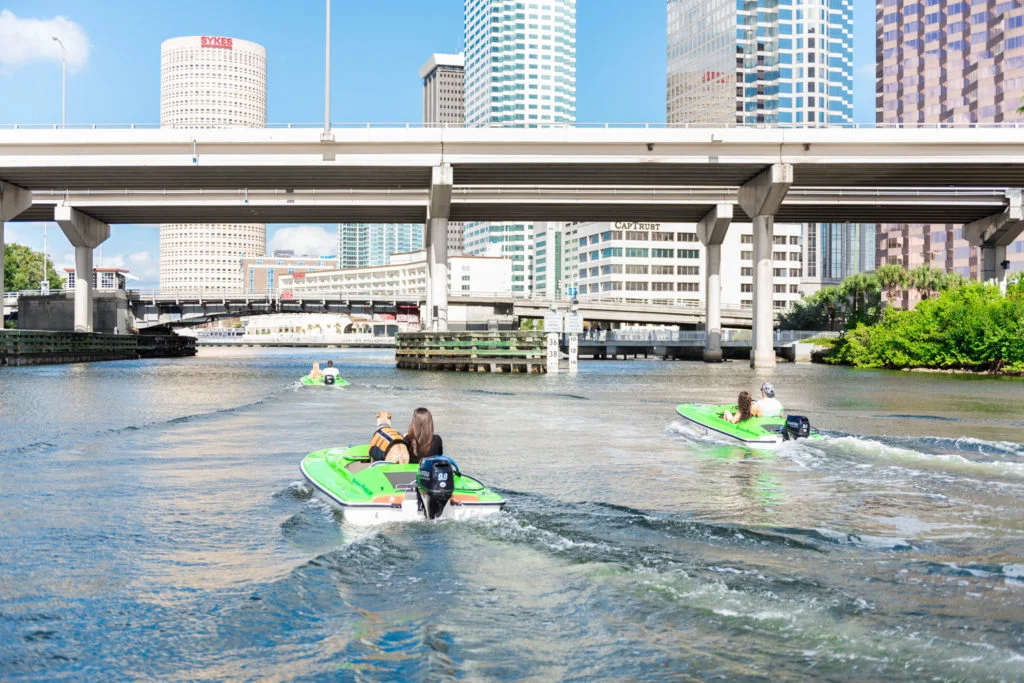 The Tampa Bay Fun Boats are perfect for a group date night out with their Sightseeing and Sunset tours. Boats can hold up to 35 passengers, as well as dogs, are wheelchair accessible and have a bathroom onboard. During the day, passengers will enjoy a picturesque view of Harbour Island and Davis Island and be on the look-out for dolphins. At night, riders will enjoy a beautiful view of lit-up downtown and can search for alligators enjoying a night swim. For groups who want a private night out, Fun Boats offer private charters for rent by the hour. Fun Boats is the best way to just enjoy the water without having any other agenda! Both Sightseeing and Sunset tours are $18 per person.
Love being on the water and want to get away for a weekend or a few days? The port of Tampa is one of the main cruise terminals in Florida that can take you to hot spots like the Caribbean, Grand Cayman, or Mexico. Carnival Cruise Lines, Celebrity Cruises, Norwegian Cruise Lines, and Royal Caribbean all sail out of Tampa. Bon voyage!