For over 20 years, Jackson's Bistro has been a staple in Tampa, giving all who visit an experience to remember. If you're looking for some Friday night plans, you can't go wrong with a night at Jackson's.
Jackson's Bistro & Sushi Bar
Located in the center of downtown Tampa, Jackson's Bistro is in the perfect place for a date night spent with your significant other. It's right next to the Tampa Riverwalk so you can even start or end your date with a nice walk along the Hillsborough River. Jackson's is famous for the good food and drinks, including the delicious sushi and vast wine list. With over 25 different sushi options, from tuna rolls to vegetable rolls to specialty rolls and more, your sure to find a choice you like. And if sushi isn't really your thing, don't worry! Jackson's also has a wide lunch and dinner menu with way more food to choose from.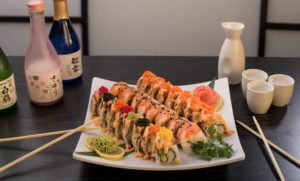 The drink menu is just as impressive. Jackson's has won the Wine Spectator Award for many years and even has a portfolio of over 500 wines in 14 different categories. There are also plenty of cocktails to choose from, including margaritas, sangrias, martinis and many more. And of course, what's a meal without a dessert? Jackson's has 8 delicious desserts for you to pick and even has several dessert wines to pair with your dessert.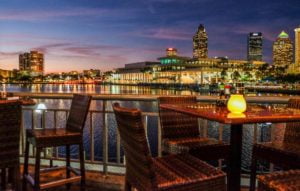 Saturday Nightlife at Jackson's
As if that wasn't enough to put Jackson's on your date night list, check this out. On Saturday nights, Jackson's become a hot destination for a night out. With three separate rooms for music and dancing, you'll have a great time. You can choose to visit the Top 40 room, the Latin/International room, the House/Techno terrace, or even all three! You and your date can enjoy a night out among friends or alone at Jackson's that will keep you coming back for more.