2019 has arrived and it's time to start your New Year's resolutions. Making a change can be challenging, but if you are committed to a resolution with the person you love, you'll have someone holding you accountable. A common New Year's resolution among individuals and couples alike is to create healthy habits. Whether it's working out, meditating, or eating more fruits and vegetables, improving one's health is always a good idea. And due to the popularity of this New Year's goal, I've decided to help you out a bit.
Keep reading to discover some easy, fun, and productive ways to get healthy with your loved one this 2019.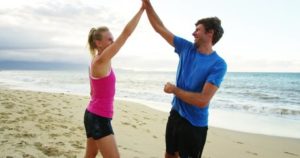 Meal Prepping
For all of you food lovers out there, meal prepping is a perfect way to stay healthy as 2019 comes around. With busy schedules and the chaos of life, it is often hard to find time to cook a healthy meal during the week. Fast food and frozen meals always seem to be the easier option, but imagine if you already had a pre-made nutritious and delicious meal waiting for you in the fridge.
Meal prepping is the act of preparing one's meal ahead of time. You and your significant other can plan to grocery shop on Sunday and work together to make a dish that can last you throughout the week. Although meal prepping takes some time out of your lazy Sunday, I promise you will be thrilled to have pre-made food to enjoy throughout the rest of the week. Plus, cooking with your loved one can be a fun activity that the two of you can share during 2019.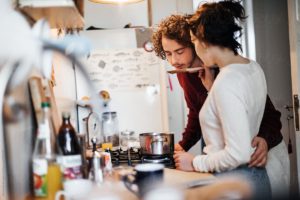 A simple recipe for meal prepping that my boyfriend and I love to make is Turkey Chili. Complete with ground turkey breast, peppers, onions, garlic, canned corn, canned kidney beans, tomato sauce, and spices, this dish is absolutely to die for. Put all the ingredients in a pot – turkey first and sauce last – to make a plethora of chili to enjoy for the week.
Top with sour cream, chives, and cheddar cheese each time you are craving a bowl.
Let's shoot for no more fast food in 2019.
Morning Meditation – Headspace
Although getting physically healthy is important, mental health is just as, if not more important to focus on in 2019. Meditating is the act of relaxing all elements of the body and focusing on being present, in the here and now. It is meant to be used as an escape from the hectic mind and is proven to benefit all those dealing with stress, loss, anxiety, and depression.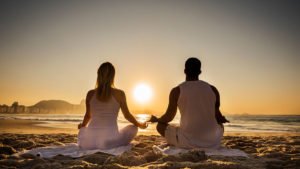 Meditating can be challenging if you are not well practiced, so I recommend that you and your loved one download the app Headspace this 2019. Headspace is a meditation app that guides you through short 5-10 minute mediations each day. It has you follow the words of the speaker, while sitting in a relaxed and upright position.
I can assure you that your mind, as well as your physical health, will benefit if you and your significant other begin to incorporate meditation into your daily life.
For more information on Headspace, as well as meditation as a whole, visit Headspace.
Orange Theory Fitness
Now let's talk physical health. Getting back in the routine of working out can be challenging for all people. There is nothing worse than heading to the gym alone after a busy day to run on the treadmill or lift dumbbells over and over. All in all, working out at a regular gym can be boring and unmotivating. However, Orange Theory Fitness can help with that.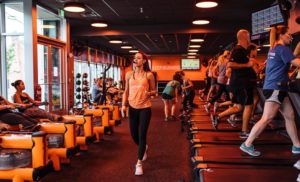 Orange Theory is a "science-backed, technology-tracked, coach-inspired group workout designed to produce results from the inside out." It is a group fitness class, which comes with a fitness coach, that provides couples with a full-body workout that will give you the best workout you have ever had in your life. The class is upbeat, fun, and full of people working towards a healthier lifestyle. The music will have you energized and motivated, as will the exercises that alternate everyday at the gym. No workout at Orange Theory is the same.
While in a class at Orange Theory, couples will wear a heart monitor which will track your heart rate and calories burned throughout the class. Your name, in addition to these stats, will be up on a digital board alongside the other class members during your hour workout. This motivation tactic really works, as you will catch yourself digging deep and pushing harder to reach that calorie goal.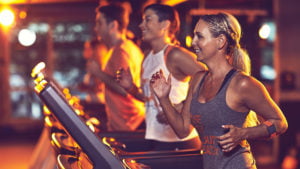 There are locations scattered all across the US, as well as in Tampa Bay. For those of you trying to get fit this new year, Orange Theory is a great option.
For more information regarding locations, pricing, and class times, visit Orange Theory Fitness.
Getting healthy can be hard, but if you start with these three ideas, you are on a road to success. Good luck everyone and Happy New Year!
Featured Image Photo Credit: News18.com