It may seem like a small area, but the history and recent build-up of the city have created a plethora of interesting places that are worthy of being shown off. In and around downtown Tampa has some beautiful places to take photos and get the perfect Instagram-worthy shot. Grab your girls, cameras or phones, and hit the streets of Tampa for a photo shoot day!
Bayshore
Not far from a downtown Tampa, is Bayshore Boulevard. This 10-feet-wide sidewalk is almost four and a half miles long, supposedly the longest continuous sidewalk in the world. There are not many places along the way, but there is a magnificent view of downtown, mansions, the bay, and boats that are in the bay. It's a great location if you and your friends want a view of the water and maybe some sailboats.
The Oxford Exchange
Popular for impromptu photoshoots, Oxford Exchange has many spots inside and out that will provide the perfect background for a photo. The white-brick exterior provides a pretty, but simple backdrop to the focus of the picture: you. Inside, the lighting is somehow soft, yet bright, so minimal filters are needed. There's a wall of an ivy-looking plant in the restaurant that is a background favorite with patrons. There is also a wall of old photos, a grandfather clock, Martha Stewart-worthy furniture, and a quaint bookstore. The middle seating area has high ceilings and a window wall that offers the perfect lighting. OE was designed with a European feel in mind and that feel will come through in your photos!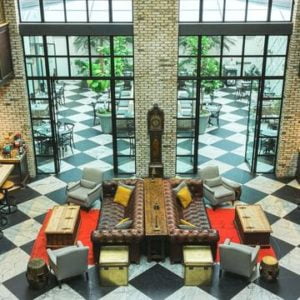 University of Tampa
It may sound strange to take photos at a school, but UT has many places to take a photo shoot of you and the girls will want to post right away. Quinceañera, wedding and prom photos are taken on the campus all the time, so you know it's a great location. Plant Park has a unique fountain, palm trees, and has downtown and the river right along the edge. Plant Hall still has its grandness from when it was a hotel with its brick exterior and grand staircase. There is also ballrooms and spiral staircases where you can take pictures. The seating area outside Starbucks and the lawn outside the Sykes College of Business are good spots if you want simple outside photos.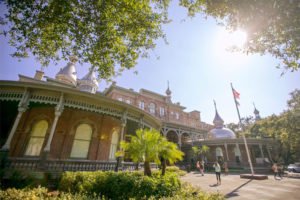 Curtis Hixon
One of the most popular parks in Tampa, Curtis Hixon has many completely different spots to take pictures of you and your friends. Over by the children's museum is a small park where you can get fun shots of everyone playing and having a genuinely good time. It's perfect for candid photos. The two interactive fountains will be a beautiful backdrop to pictures and if you're not afraid to get a little wet, silly photos of everyone playing in the water just like the kids around you.
Poe Plaza
Directly in downtown is Poe Plaza. In the Plaza is a newly added statue that has a nod to Tampa Bay's history with pirates where you can take a photo to capture FINISH. The Plaza has fountains, brick walkways and the Plaza is seemingly dense with plant life, including tall trees and colorful flowers. Nobody will be able to tell the photos were taken in the middle of a city. From Poe Plaza, it's a short walk to a TECO Streetcar stop where everyone can hop on the trolley for more picture opportunities.
Sparkman Wharf
Sparkman Wharf may still be under construction in parts; however, the finished parts are perfect for Instagram photos. The new, pink Tampa sculpture is a fantastic location for a cute photo that shows your love of Tampa. There are food trucks that make delicious looking food for your Instagram food photos and the seating area has a view of the Port of Tampa and mansions. The giant chessboard can serve to get a Harry Potter caption-worthy picture. If you visit at night, the hanging lights will add a classy, romantic feel to pictures!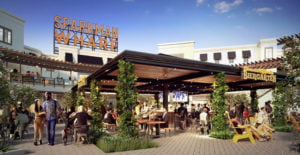 Trolley
The TECO Streetcar has 11 stops between Channelside, downtown, and Ybor City. You don't have to wait to take photos while going from one place to another as transportation is just as picturesque as the locations. The trolley's warm, rustic interior creates a one-of-a-kind background. The wooden paneling and wooden seats will make it feel like you've traveled back in time to 1892 when the streetcars were part of everyday transportation in Tampa.
Ybor
Ybor City has a distinct feel. It's a city within a city. Lining the streets are brick-buildings with verandas, decorated windows, lights. Chickens run wild and people of all kinds walk the streets. There are many opportunities to get the perfect shot for Instagram. The thrift stores have clothing and accessories you cannot find at the mall. Wander the streets to capture the chickens, architecture, old cigar factories, murals and whatever other places or things you see. To give images a historical aesthetic, take them in black-and-white. Your pictures will look like they came right out of the roaring 20s or a classic southern movie.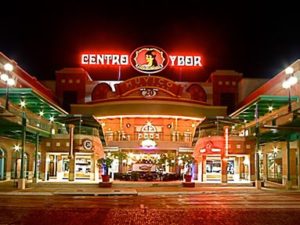 Featured Photo Shoot Image Credit: Tampabayisawesome.com