No matter what day it is, Mexican food is always a treat. And in Tampa Bay, we're lucky enough to have more than a few great restaurants around where you and your date can enjoy some fantastic, authentic and delicious Mexican food. This Date Night Around the World edition will take you on a trip around the bay to some of the best Mexican restaurants around. For your next date night (maybe a French date night), consider checking any of these out!
Tampa Bay Mexican Restaurants
205 Westshore Plaza, Tampa, FL 33609
At Besito Mexican you'll get an experience along with your meal. Taking your date night to this restaurant will leave you more than satisfied with the delicious food on the menu as well as with the ambiance and environment you'll get to enjoy. If you want to visit during Happy Hour, you can go on any weekday from 4pm through 6:30pm and get some great specials.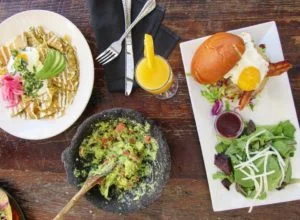 915 S Howard Ave, Tampa, FL 33606
Located just minutes from SoHo and open until late, the Green Lemon is the perfect place for your night out destination or pit stop. Here you can get a variety of drinks at the bar, try some good Mexican food from the wide menu, and enjoy the lively atmosphere. Enjoy a 60 oz margarita or go for any of the cocktails and wines offered. You can also go for Fiesta Hour from 4pm to 7pm for specials for drinks and food!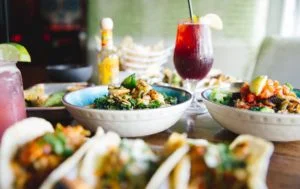 8005 Benjamin Rd, Tampa, FL 33634
For one of Tampa Bay's best Mexican meals, you can take your date to Lolis Mexican Cravings. Here, you have many options from their great menu including many different tacos, sopes, tortas, tamales and quesadillas. Lolis has a reputation for delicious food, so you and your date are sure to find a meal to remember here.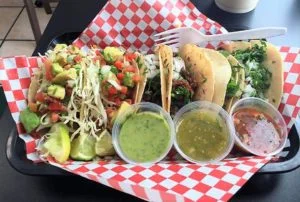 6707 N Florida Ave, Tampa, FL 33604
This place is a little further from the downtown Tampa area, but it's more than worth the drive. Mekenita Cantina is a lovely Mexican restaurant featuring a wide menu that includes options like burritos, enchiladas, tacos, and entrees like steak, chicken and fish. You can pair your meal with any of the delicious crafted cocktails available and finish it up with a delicious dessert. This restaurant features an authentic Mexican feel to go with the food, so it's not one you want to miss.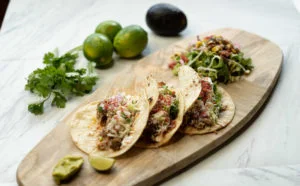 2221 W Platt St, Tampa, FL 33606
If you're looking for a chill, new place to get your Mexican fix at, head straight for Taco Dirty! At the Dirty, you'll get good food you'll remember that wil have you coming back for more. Although it's only been open for a few months, Taco Dirty has already made a name for itself and established a reputation for good, authentic Mexican food. You can also get $2 tacos, $3 beer and $4 margs during Dirty Hour or go by any time on Taco Tuesday for an all day Dirty Hour special.
Don't forget to check out the other Date Night Around the World stories! Check out the Tampa Italian Edition, the Tampa French Edition, and the Tampa Indian Edition. Stay tuned for further additions to the series!
Feature Image Credit: mekenitacantina.com