Are you ready for the 7th annual Clearwater Beach Uncorked? This year, the awesome beachfront event is back and better than ever! On Saturday, November 3rd and Sunday, November 4th, you can take your date to an event full of good food, good drinks, and an all together great time. If you're looking for a date to remember, this one is it. Here's what you need to know to plan your day date at this cool event.
Clearwater Beach Uncorked 2018
The fun starts at 1pm on Saturday, November 3rd. From then until the end of the event, you'll be able to enjoy one of Florida's most famous beaches, Clearwater. This beach is famous for good reason and makes for a great location for a gastronomical event you won't forget. Aside from the beach, you'll also be able to enjoy food and drinks from local and national chefs and breweries as well as some fine wines.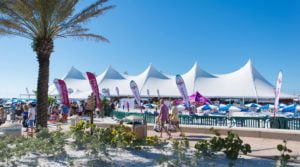 If you want to stay the whole weekend, here's some news! There are exclusive room rates at the Wyndham Grand Clearwater reserved only for Clearwater Beach Uncorked attendees. These are limited, so make sure you book yours as early as possible!
Tickets
If you're thinking this sounds like an event for you, hurry and get your tickets! You can purchase tickets online for $75 for general admission, or you can go for the VIP tickets for $100. If you want to get a group together to go and enjoy the fun among friends as well, you can get tickets for $45 in groups of 20 to 30 people. Whatever you choose, you're sure to have a great time!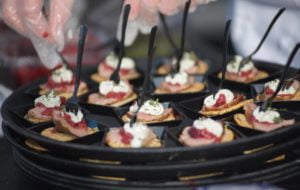 If this sounds like your kind of party, check out Upcoming Festivals: October and November for some more events you'll love! Or if you'd rather have a different kind of experience, you can check out Tampa Riverwalk Dine & Wine Tour and Dog Beach Date for some more ideas.
Feature Image Credit: Clearwater Beach Uncorked Facebook Page