Sometimes our relationship with our loved one's is just as important as our relationship with our dogs. For a date that gets you quality time with your number one and your fur baby, choose a dog beach. Tampa is conveniently close to plenty of beaches for you and your most loved.
Here's a list of some of the best dog beaches in Tampa and everything you need to know about enjoying them to the fullest.
Davis Island Dog Beach
With beautiful views and plenty of space for your pup to run around, Davis Island Dog Beach is a great place for a date. Located at the end of Davis Island, you can relax waterside, strolling along the waters edge or enjoying a picnic. Make sure to catch sight of the planes landing in the private runway nearby. Further into the park, Davis Island has an enclosed park away from the water that your pup can enjoy. A long stretch of shoreline is gated off for pups to enjoy swimming and playing in the sand. Make sure to bring dog shampoo so you can wash off your best friend after a long day at the beach – dog showers are nearby!
Picnic Island Dog Beach
Another fun dog beach option is Picnic Island Dog Beach. Dogs are welcome to play off leash here, as there is a gated area right on the water. Picnic Island also has a disc golf field if you'd like to play as you walk your pup.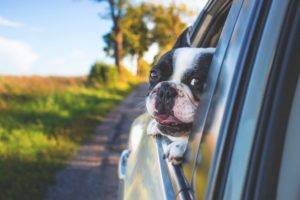 Just a short drive from Tampa Bay is four miles of pristine beaches for you to enjoy. Explore this State Park located right on the Gulf of Mexico. Make sure you hold on tight to your dog's leash as this park is teeming with wildlife! You and your loved ones can run along the beach or swim at the Honeymoon Island Dog Beach.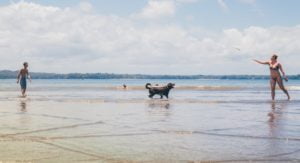 Feature photo credit: Pexels