It's November 1st … Halloween is over so that means onto Christmas right!? Holiday season is upon us and it's time to start planning your festive date nights! One of Tampa's best seasonal attractions is Busch Gardens Christmas Town, the annual holiday event with everything you need for a perfect date with your significant other.
Busch Gardens Christmas Town 2019
At Christmas Town, you'll get more than a day's worth of fun activities, rides and more. The event runs throughout the entire holiday season from November 16 through January 6. On select nights, the park will be open until 10pm to give you the most opportunities to enjoy everything Christmas Town has to offer. And the best part is that the entire Christmas Town experience is included with your annual pass, fun card or daily admission, so you can enjoy it all at no extra cost. But what all is there to enjoy? Stay tuned!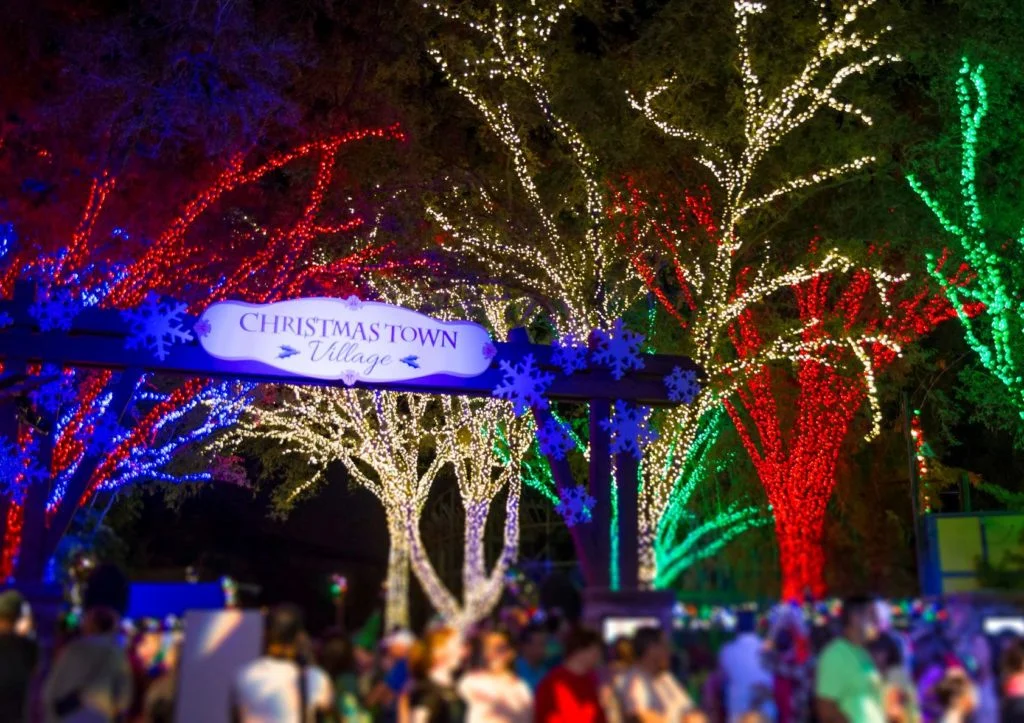 Shows and Lights
Besides the gifts and treats, you can also enjoy some awesome holiday shows. Year after year, Christmas on Ice is a hit with everyone who visits, and this year is no different. Also, NEW this year is The Most Wonderful Time, which you can see inside Dragonfire Grill. Along with those, returning shows include Christmas from the Heart, Carol of the Bells and Three Kings Journey.
As for lights, you've got quite a few locations to check out. The walk from Congo to Stanleyville features a light tunnel perfect for all your holiday cheer. Stanleyville, Morocco, Cheetah Walkway, Flamingo Way and the Bird Gardens all also feature displays of holiday lights you'll love. Each one is also a perfect opportunity for some great holiday pictures!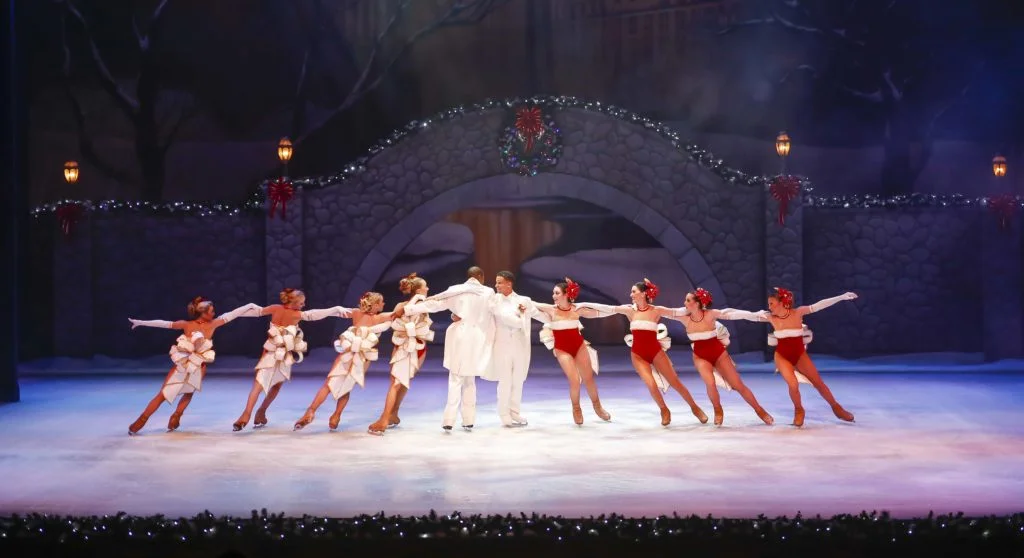 Christmas Town Village
One of the favorite spots at Christmas Town is the Christmas Town Village. Here, you can shop for the perfect holiday gift at one of the many cabins offering artisan goods or take a break at one of the food cabins to try some delicious hot chocolate or other sweet and savory treats. And all the while, you can listen to holiday tunes and Christmas carols lit by the hundreds of twinkling holiday lights.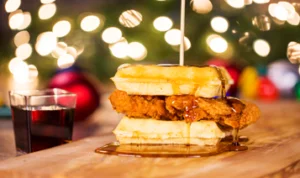 Thrill Rides and Attractions
On any day of the year, Busch Gardens is home to a number of fun things to keep you and your significant other busy and having a good time all day long. There are seven roller coasters, multiple attractions, lots of shows and even more places for you to enjoy a good meal, snack or dessert. One of the best parts about Christmas Town being open late into the night on select nights is that it'll be dark. If you've never been on any Busch Gardens thrill ride in the dark, you're missing out! Take this opportunity to see the Tampa lights and skyline from a new perspective this holiday season.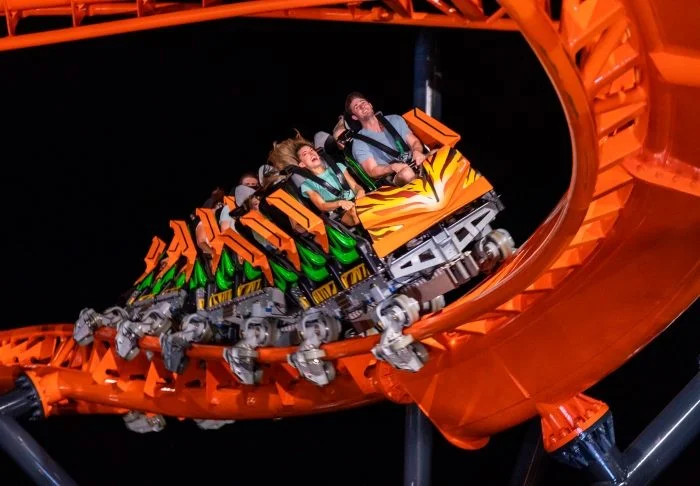 All photos courtesy of Busch Gardens Tampa Bay.