The month of May is full of ends and new beginnings. From the end of another school year, the start of summer plans, and most of all, for those graduating, May is an exciting and scary month! With most college graduations done, the next round of graduates moving on to bigger and better is the high school crowd! Graduations mean family, friends, and some sort of celebration after the fact. However, the biggest issue with that is finding the perfect spot to hot twenty of your extended family members and sometimes your house just doesn't cut it. Check out some of the best graduation venues perfect for hosting a crowd!
Everyone loves Maggiano's! But, did you know that the restaurant is home to multiple Private Dining Rooms? Don't settle for a large table in the middle of all of the chaos! Book a Private Dining room, perfect for accommodating the whole family. Maggiano's takes pride in their free consultations, customizable menu, elegant banquet space, and experienced private dining managers! If you love Italian food and want to cater to your dining experience to the needs of the Graduate, then Maggiano's is the place for you!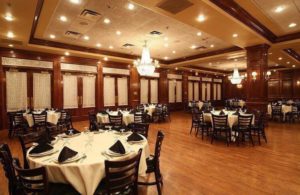 Another great option with Private Dining Rooms is Brio! Located at International Plaza and Bay Street, Brio is a great Tuscan inspired option with beautiful upstairs banquet halls. Each hall has access to a cash bar outside the doors with an incredible wait staff, four-course meals, and complete privacy from the hustle and bustle of the restaurant downstairs. For more information about Brio's dining options, fill out their "Request Banquet Info" option online and learn more!
Perhaps the most trendy option on the list, AmSO, or American Social is the perfect spot for parties of all sizes. Located right on the water, AmSO is home to a beautiful setting with great staff and great food. Online, they have listed every private dining option including, but not limited to Liberty Lounge, which hosts 15-50 people, an Outside Private Bar which holds 10-30 people, The Main Bar which can hold 15-200 people and, one of the coolest options, Venue Buyout. Venue Buyout is exactly what you think! Buying out the whole place for the night for you and your group! It can't get any better than that.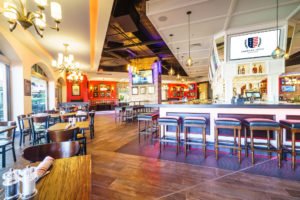 Ruth's Chris is probably one of the most classic grad celebration options. With a fine dining experience, professional staff, incredible steaks, and an intimate setting, Ruth's Chris is high on the list of grad party venues! At Ruth's, you can book a private room at the back of the restaurant that can accommodate 10-50 people depending on the room of choice!
At Ulele, enjoy a Tampa staple in great dining experiences. Right on the water, Ulele is a hotspot for its incredible views, great food, and exceptional service. Large parties can book a Group Reservation which varies in options! The first option is the Ulele Spring Lawn East Side, which can hole up to 100 guests for cocktails and 60 guests for the buffet. The Spring Lawn East is an outdoor semi-private space with great sunsets and tents for rent! The Sunset River Lawn is another great option which can hold 200 guests for buffet and 600 for the ceremony. It is also outdoor and semi-private. One final great option is the Fireside Rooftop Patio which is upstairs and private with its own bar and can hold up to 49 guests. Check out their website for all of their options!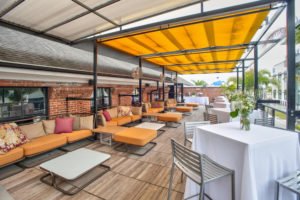 There are so many great options to choose from in Tampa! Try one of these great spots or find another that better suits you! We live in a great spot for fine dining, you can't go wrong with any option!
Featured Best Graduation Venues Image: Shakespeare and Co.