Yummy House China Bistro isn't your average Chinese restaurant. The tasteful décor creates the perfect backdrop for dishes that are both authentic and approachable. Characteristic of their Hong Kong Style Chinese Food, dim sum is offered every Sunday from 11 a.m. to 2:30 p.m. Guests arrive before opening time to line up at the door for a different kind of Sunday brunch. If you're looking for a Sunday meal that's not only new and delicious but also cheap, then check out Yummy House – all you need to know is in the name!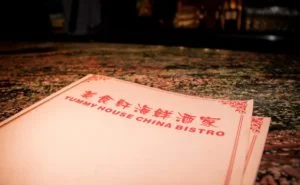 Yummy House Story
If you're familiar with New York style Chinese restaurants complete with white tablecloths and portions to share, than that's what Yummy House is all about. John Zhao and head chef Tommy Tang are both from Toishan, China and share a devotion to providing a quality and authentic experience. Their fearlessness when it comes to creating an authentic experience that educates the customer is what sets them apart from other Chinese restaurants. Yummy House was named one of the top 50 restaurants in Tampa Bay in 2018, voted best Asian restaurant in Tampa Magazine in 2017, and have also won Best of the Bay's best Chinese food eight years in a row.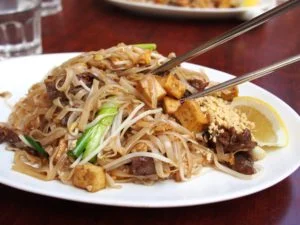 Dim Sum
Dim Sum is a style of Chinese cuisine in small bite sized portions. Dumplings, steamed buns, and wontons are all served in small steamer baskets, which are ready to eat! Dim Sum is served on two different carts that constantly rotate throughout the restaurant. Yummy House also serves small versions of regular menu dishes on the dim sum carts. You can find small but still shareable sizes of BBQ pork, roast duck, Chinese Broccoli, and other delicious bites. Both sweet and savory options can be found on the carts. Savory favorites include crispy shrimp balls, steamed pork and shrimp dumplings, and salt and pepper calamari. Sweeter favorites include pineapple buns and deep fried taro cake.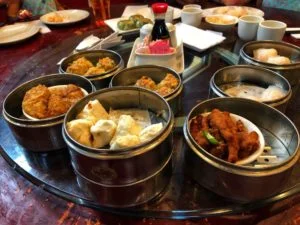 The Atmosphere
Yummy House is an excellent place for a sit down dinner for two or for the whole family! Large round tables with lazy Susan's allow for easy sharing. Order a variety of dim sum and dishes off the main menu for the whole family or take your significant other and grab a couple items to share. Those on first dates will be wowed by the food and families will find that yummy house is their new favorite.