Spend more time with your family and less time worrying about cooking this Christmas when you dine out at these restaurants open for Christmas dinner in Westchase. Trying to figure out what restaurants are serving up something special for the holiday can be time-consuming, so we've put together a list of some of our favorite dining offerings around Westchase for Christmas dinner.
More Christmas and holiday fun:
Westchase Restaurants for Christmas Dinner
Christmas Eve Brunch, Christmas Eve prix-fixe dinner & Christmas Eve takeout
10103 Montague St., Tampa, FL 33626
Catch 23 is serving up a special Christmas Eve menu with an array of festive items. In addition to their regular menu, enjoy your favorite holiday classics, including roasted turkey, spiral honey-glazed ham, and traditional holiday sides. Prices vary based on menu. They are also offering special holiday takeout options available to pick up on December 24.
Restaurants Near Westchase for Christmas Dinner
1412 E. 7th Ave., Tampa, FL 33605 (20 minutes from Westchase)
This year, Chef is offering a delicious 4-course family style Christmas feast that is sure to delight you and your guests! Come join Flor Fina for a fantastic holiday dining experience! Adults are $75 per guest, children ages 6-12 years old are $25.
Christmas Eve dinner & Christmas Day buffet and dinner
148 Marina Plaza, Dunedin, FL 34698 (25 minutes from Westchase)
Bon Appétit is pulling out all the stops to make sure this Christmas is extra special. They're offering both a four-course plated dinner and a buffet option, so your family can choose the one that works best.
The Four-Course Dinner features plenty of options, including escargot, slow-roasted Christmas goose, and pumpkin cheesecake.
If loading your plate up at the buffet is more your style, you'll find a plethora of options including pan-seared Chilean seabass, roasted Carolina turkey with giblet gravy, and chilled mussels & clams in coconut Thai curry. Regardless of the option you choose, you'll receive a complimentary champagne toast. They also have Christmas Eve offerings if you prefer to dine out before Santa arrives.
Cost: $89.95 per adult
1108 S. Dale Mabry Hwy., Tampa, FL 33629 (20 minutes from Westchase)
This delicious Brazilian Steakhouse is serving up its regular menu for Christmas as always, and it is sure to be a hit with your family. Get the full Rodizio experience, which includes a wide variety of meats brought to your table, for $52.95 per person, or just the gourmet salad and hot bar for $31.95 per person. Children 6-12 are half priced, and ages 0-5 are complimentary.
2117 E 7th Ave., Tampa, FL 33605 (20 minutes from Westchase)
As is tradition, Columbia Restaurant will be serving Christmas Dinner this year. This year's special holiday offerings include Lechon Asado and baked Virginia ham. The regular dinner menu is also available.  Call for reservations.
4134 W Boy Scout Blvd., Tampa, FL 33607 (15 minutes from Westchase)
Kona's Christmas menu will be available for dine-in Dec. 23-25. Enjoy rich seasonal specialties like filet with lobster cream and macadamia nut turkey. Eat, drink and be merry!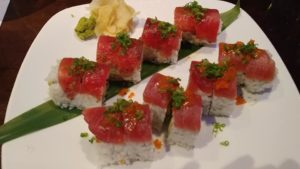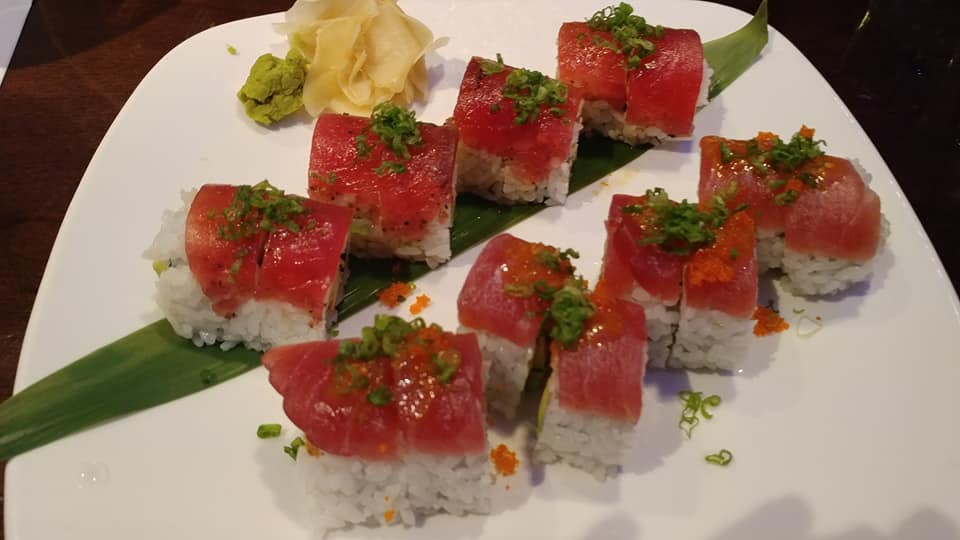 100 Coronado Drive, Clearwater Beach, FL 33767 (35 minutes from Westchase)
An elevated Christmas buffet with spectacular Gulf views await at the Wyndham Grand in Clearwater. Enjoy a selection of holiday favorites. Reservations are now being accepted.
Cost: $57 per person
447 Mandalay Avenue, Clearwater Beach, FL 33767 (35 minutes from Westchase)
Enjoy a special holiday menu at Beachcomber Restaurant this Christmas in Clearwater Beach. You'll find their classic dishes, like honey-baked Christmas ham, and special holiday treats like peppermint bark cheesecake on the menu. Beachcomber opens at 2pm and they are now accepting reservations.
Cost: Price varies per dish. Special children's dinner for 12 and under is $22.
5500 Gulf Blvd. St. Pete Beach, FL 33706 (40 minutes from Westchase)
Two restaurants at this beach resort will be serving Christmas dinner so you can get a tasty seasonal meal and great beach views this Christmas. RumFish Grill will be serving Christmas dinner from 2-10pm. The special menu includes crispy pork osso bucco, grilled halibut and cardamom tart.
Palm Court Italian Grill will be open 1-9pm and serving roasted prime rib and blue crab-stuffed dover sole. Both are now accepting reservations.
Christmas Eve Dinner Only
400 Beach Drive NE, St. Petersburg, FL 33701 (35 minutes from Westchase)
Spend the late hours of Christmas Eve wrapping presents instead of doing dishes by dining out. 400 Beach invites you to a luxurious 3-course Christmas Eve dinner to celebrate the night before Christmas.  Reservations are being accepted now.
Cost: Adults $48, Children $20
Christmas Dessert 
1601 W. Swann Ave., Tampa, FL 33606
Make Christmas goody goody with some of the most famous pies in Tampa. Notorious for their signature Butterscotch pie, Goody Goody will be taking to-go orders for that plus their Chocolate Cream Pie, Coconut Cream Pie, Banana Cream Pie, and their seasonal Milk Chocolate Pecan Pie. They're sure to be the perfect ending to your holiday meal! Orders must be placed online by December 21 at noon and can be picked up on December 23 or 24 from 10:00 a.m.-4:00 p.m.
Cost: $30-$40 per pie
Christmas Dinner
Tampa: 4011 W. Kennedy Blvd. Tampa, FL 336.9
St. Petersburg: 5250 4th St. North, St. Petersburg, FL 33703
Metro Diner wants to make your holiday hosting as stress-free as possible. Whether you're keeping it small or opening up your home to family and friends, their Holiday at Home Feast has options to work with any size crowd. Choices includes baked ham or roast turkey plus items such as mashed potatoes, sweet potato mash, green bean casserole, cornbread stuffing, cranberry sauce, and macaroni and cheese. Orders must be placed by December 23 at 8:00 p.m. for pickup on December 24.
Cost: $16.49 for one serving, $61.99 for four, $119.49 for eight.
More options in our guide to Christmas Dinner To Go
More festive date ideas: