Celebrate the kiddos heading back to school with a wine tasting dinner! This August and September, check out some of the best restaurants around with their Upcoming Wine Tasting Dinners in Tampa. All of these wine dinners require a reservation and a payment to be made before dining to hold your spot! Bring your significant other or bring the girls and enjoy a night out!
Second Wednesday of the month beginning in August
Run…don't walk to your local Macaroni Grill starting this August for monthly upcoming wine tasting dinners! If you didn't already know, Macaroni Grill is an Italian restaurant chain, serving families nationwide for 30 years. Beginning this August, they will be kicking off their prix-fixe Wine Tasting Dinners at every location across the country on the second Wednesday of the month. Guests who participate can expect a four-course dinner with carefully curated wine pairings for only $40 per person. Be sure to reserve your seat at macaronigrill.com/winetasting!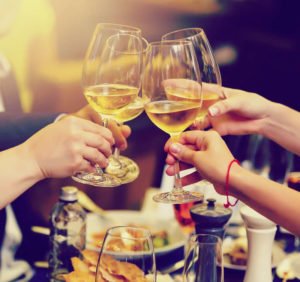 Aug. 8, 6:30 p.m.
Another great spot for Upcoming Wine Tasting Dinners in Tampa is FarmTable Cucina! Check out their 'globally-inspired wine dinner' where guests can enjoy wine from two different regions: Italy (Piedmont)  and Argentina (Mendoza). While you sip, enjoy details about each individual wine you taste as well as details about the stunning regions where the wine was curated. This event will be hosted by Sergio Francone as he brings his interesting life growing up in both Piedmont and Argentina! You can expect wines such as Bodega la Azul Sauvignon Blanc, La Ganghija Chardonnay, La Ganghija Barbaresco, Bodega la Azul "Gran Reserva" Malbec Cabernet, and so much more. Not to mention, while you sip you can also expect a deliciously crafted menu with Italian and Argentine influences, perfectly paired to this wine sampling. Be sure to purchase your tickets at FarmTable.TockTix.com, tickets are $89 per person.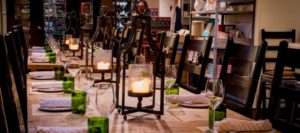 Aug. 20, 6:30 p.m.
Mark your calendars for August 20th for Carrabba's Wine Dinner Experience! Just in time for wine harvest season, Carrabba's will be hosting an upcoming wine tasting dinner like never before with four delicious courses, wine pairing, and all of the yummy details that go into making the wines! Enjoy different wines from American wineries such as Decoy and Conundrum. The four-course menu includes Shrimp Scampi paired with a Chardonnay, Rigatoni Campagnolo paired with a Cabernet, Chicken Marsala, and a Merlot, and Chocolate Budino paired with a Red Blend! Be sure to reserve your spot now—tickets are only $40 per person!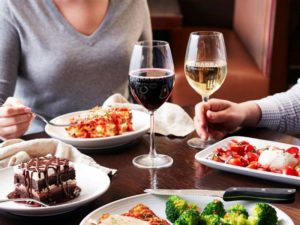 Various Events/Times
Aug. 20,  7 p.m. – 10 p.m.
Cooper's Hawk Winery and Restaurant are offering not one, but two different wine-centric events starting with the Prime and Wine on August 20th. This event is brand new to Cooper's Hawk and features incredible cuts of meats, wines, desserts, and more! The cuts of meat are all from Allen Brothers, a steak company, dishing out top-notch USDA Choice and Prime beef for 125 years. The event is $70 per person, Wine Club Guests must be 21+ to enter.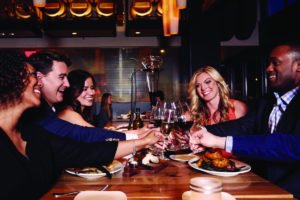 Sept. 17, 7 p.m. – 10 p.m.
Another great upcoming wine tasting option is Celebrating Our Anniversary at Cooper's Hawk! This event is another Wine Club event and is an unveiling of a secret wine collaboration! Guests will be the first to try the 2019 Anniversary Wine that was created in secret with a soon-to-be-announced artist. Tickets to this event are also $70 and all guests must be 21+.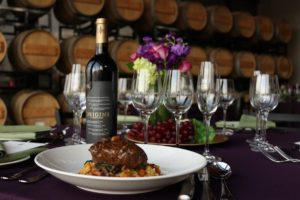 Be sure to check out all of these incredible upcoming wine tasting dinners in Tampa this August and September and as always, please drink responsibly!
Featured Image Credit: VinePair