Mark your calendars starting this Saturday, February 8th! Why? The Guinness Certified World's Biggest Bounce House is going to inflate right here in Tampa for three weekends!
The Details
The World's Biggest Bounce House will be inflated for your entertainment starting February 8th through the 23rd. This event is produced by XL Event Lab which will open this incredible experience this coming weekend. Where will it be inflated you ask? The first weekend you can find the bounce house at Raymond James Stadium followed by the last two weekends at Ruskin's Ruskin Recreation. If you were wondering if the kiddos can enjoy this event, the answer's yes! This is open to anyone and everyone of all ages and is the perfect event for the entire family to tap into their inner child.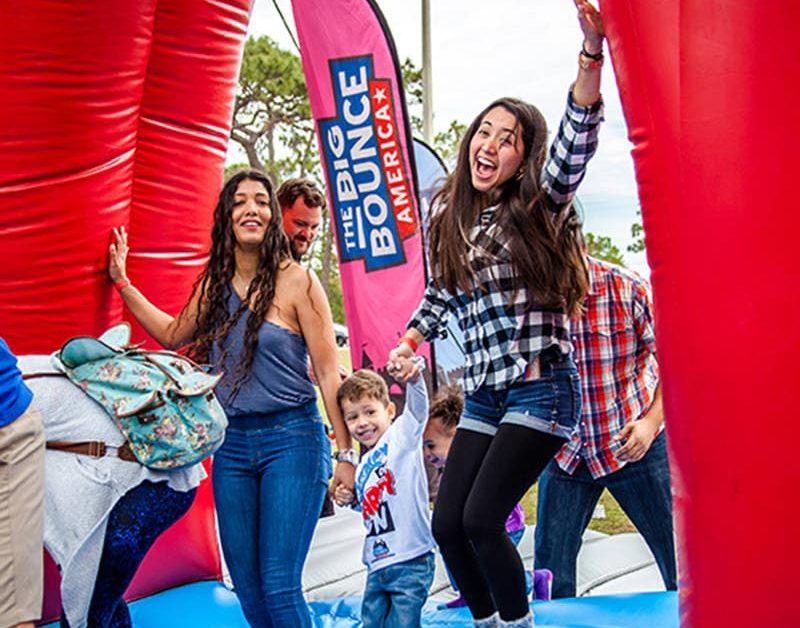 What's New?
For the 2020 Bounce House tour, there are a few new features:
The World's Biggest Bounce House Expansion: if you've experienced this bounce house before, you have to come back this go around to experience it as it's grown by 30%! Yep, it's now over 13,000 square feet. Crazy, right?
Sport Slam– What else is new this year? Sport Slam! This is the newest inflatable attraction to hit this year's tour with a "customized sports arena filled with goals, nets, hoops, and balls of every size!"
The Giant– This is a returning event at the World's Biggest Bounce House is a 900-foot long obstacle course with 50 different inflatable obstacles. It also houses airspace, a space-themed arena with ball pits, mazes, and a 5-person slide!
The Schedule
February 8-9 at Raymond James Stadium, 4201 N Dale Mabry Hwy, Tampa, FL, 33607
February 14-16 AND February 21– 23 at Ruskin Recreation, 901 6th SE, Ruskin, FL, 33570
Don't miss out on your chance to bounce, jump, hop, and play in the World's Biggest Bounce House! You never know when the tour will bounce back into town so take advantage of it while you can!
Be sure to visit their website to purchase your tickets! See you there.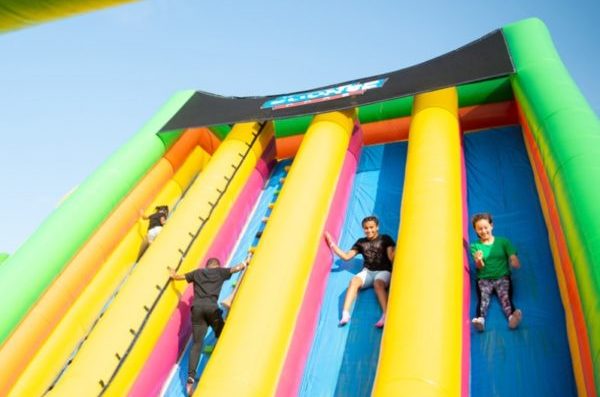 Featured Image Credit: The Big Bounce House America