If you have yet to try The Oyster Bar, located in the heart of St. Pete, you must check it out now! Offering a casual seafood environment in the entertainment district, The Oyster Bar has been offering delicious, fresh seafood for 20 years. Why visit The Oyster Bar now? This past March, the restaurant has launched a brand new series of "Spring Cocktails"!
The Cocktails:
Check out the five brand new craft cocktails filled with herbs, fruit, and a multitude of the best liquors. These new specials are available throughout the season for those +21 to enjoy!
Rory's Bliss
Love Don Julio Reposado? Check out Rory's Bliss! With agave nectar, fresh lime juice, Dona Paula Los Cardos Malbec, orange, and cinnamon, you can't go wrong with this one! Yum!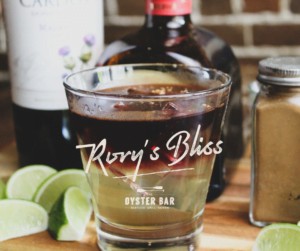 Blackberry Thyme Bramble
For a fruity twist, try the Blackberry Thyme Bramble. Sip on Nolet's Gin, lime juice, blackberries, blackberry liqueur, and thyme as you peruse the menu and enjoy the atmosphere!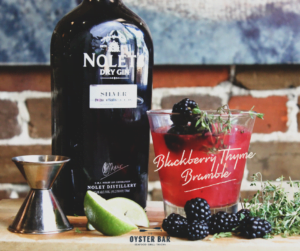 Carpe Diem
"Seize the Day" is right with this drink! Enjoy Monkey 47 Gin, St. Germain, lemon, cucumber, mint, and bitters. Talk about a crisp, refreshing adult beverage! You won't be disappointed.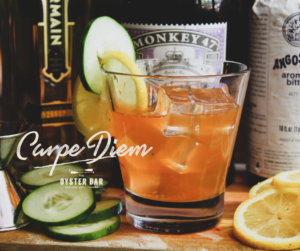 London Plaines
Love Nolet's Gin, but don't feel like trying Rory's Bliss? No problem! London Plaines is a fairly simple cocktail with Nolet's Gin, Midori, lemon juice, and lavender honey for a comforting cocktail.
Lillet Spritzer
Check out the fifth and final Spring Cocktail: The Lillet Spritzer. This awesome refreshment contains Lillet Blanc, cucumber, lime, mint, and tonic. Perfect!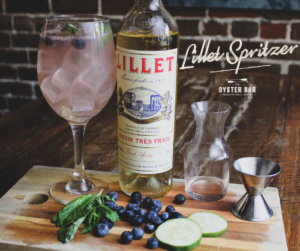 Whether you frequent The Oyster Bar St. Pete or you're looking for that perfect date night spot, be sure to stop by soon and check out one (or two) of their Spring Cocktails while you munch on delicious seafood or whatever other yummy menu item catches your eye!
Featured Image Credit: PhotoNews247