The Bucs aren't going to be be playing in the Superbowl this year. Let's be honest, though, are you really that surprised? But just because our home team won't be playing on February 4th doesn't mean we can't all have a good time. So, pick a team to root for and make a plan for the Big Game in Tampa Bay with all your friends.
What to do for Superbowl 2018…
Ducky's
1719 West Kennedy Blvd.
This bar and restaurant can be seen (and heard) from the traffic you are constantly sitting in on Kennedy, so why not stop in on the biggest football day of the year? The place is filled with high-definition TVs and a fully loaded bar ready for you and the rest of your cheering squad. Ducky's has plenty of seating indoor and outdoor for your sports viewing pleasure and a huge food menu to fill you up throughout the Big Game.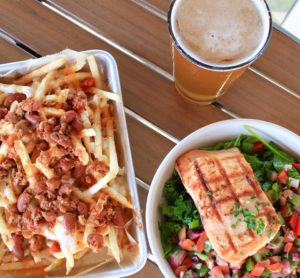 Ferg's Live
490 Channelside Dr.
Another bar and restaurant with a ton of seating is Ferg's Live in Channelside. While Ferg's is usually a hot spot for Lightning Games because of the close proximity to the Amalie Arena, it's a fun place to watch all sports, especially on Superbowl Sunday. There is a huge food and drink menu, including a kids menu, if you are looking to bring the whole family to cheer on your team.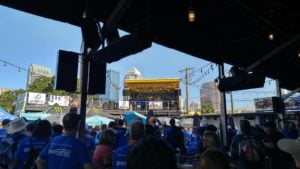 Brick House Tavern and Tap
1102 North Dale Mabry Highway
Brick House Tavern and Tap is one of those restaurants where you can turn your head in just about any direction and find a TV. With less of a bar vibe and more of a restaurant vibe, Brick House offers a wide variety of eats and drinks in an indoor and outdoor setting. They even have beer bongs to share for the whole table if you all can decide on a beer, let alone a team to root for during the Big Game.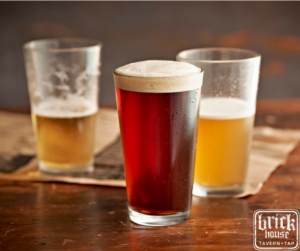 House Party
For those of you who like to eat, drink, and be rowdy in the comfort of your own home, inviting friends over for the Big Game is always the perfect option. Whip up some dip for chips and wings on Saturday to avoid having to wake up early to prepare on Sunday. Fill some coolers with ice and have everyone bring their own favorite kind of beer to ensure variety and the satisfaction of your guests.