In the Tampa Bay area, we're lucky enough to often have festivals that provide us with good food, good drinks and a good time. One of these festivals is coming up soon! The Summer of Rum Festival will be back this year on Labor Day weekend for another go-round at giving you a time to remember. If you and your partner are looking for a good way to spend your labor day weekend, look no further. Check out this festival and start your planning!
The What
The Summer of Rum Festival is exactly what it sounds like! It's a festival celebrating rum. Of course, there will be a great number of rums from different rum shacks available for tasting. In total, there are 45 different drinks from 14 shacks for you to taste. There will also be a variety of food trucks around for snacks or a meal. And that's not all! There will also be live entertainment with Sugar Ray headlining on Saturday and the Wailers headlining on Sunday with a variety of supporting acts. Also, dogs are welcome at this festival, so feel free to bring your pups!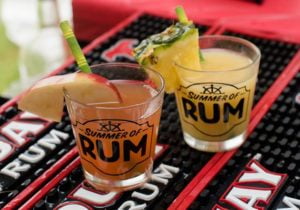 The When and Where
Labor Day weekend is looking bright with the Summer of Rum Festival! For two days on September 1st and September 2nd, you can take part in the festivities. On Saturday, September 1st, the festival will open at 12pm and run until 11pm. On Sunday, September 2nd, it will run from 11am to 9:30pm. The festival will be at Curtix Hixon Park in downtown Tampa, easily accessible. There is also reentry allowed to the festival as long as your wristband is kept on.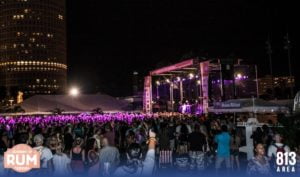 Tickets to the Summer of Rum festival can be purchased now! You can purchase a 2-day general admission ticket for only $22 plus fees, a Saturday only ticket for $17 or a Sunday only ticket for $15 plus fees. There are also VIP tickets offered with exclusive access to VIP areas, bars and more. When purchasing your ticket, you can also add on the Island Rum Tasting Party for a special experience with a souvenir glass, 5 rum tastings and snacks during the Island Rum tasting Party.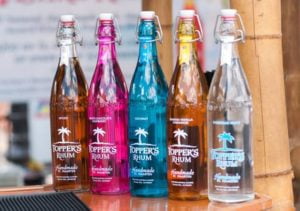 Feature Image Credit: summerofrumfest.com