Are you and your significant other looking to try out a new restaurant in the Tampa Bay Area? If so, look no further than Roux Tampa. Dishing up delicious, homemade Creole Nouvelle cuisine in an elegant, cozy environment, Roux will not disappoint.
Roux is a local favorite located in a quaint part of Tampa. With a menu filled with Southern "comfort food" and an atmosphere complete with "Southern charm," you will feel right at home while dining here. Open for lunch, dinner, and weekend brunch, Roux's menu is filled with many delectable options for couples to enjoy.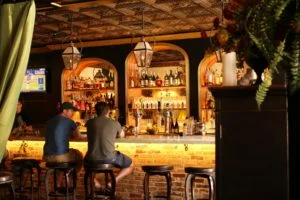 Looking at Roux's most popular lunch and dinner items, couples can choose to devour a variety of Po' Boy Sandwiches, Shrimp and Cream Cheese Grits, Seafood Gumbo, Jambalaya, Chargrilled Oysters, Alligator Bites, and much more. In addition, if you or your loved one are not feeling Creole cuisine this particular night, there are many other more traditional American Southern dishes to choose from. Some of the best include Butter Seared Scallops, 8oz Filet Mignon, Brined Pork Chop, and mouthwatering Skillet Cornbread.
Although these meals are fancy, they are all very reasonably priced. This is yet another element that makes Roux so special.
Enjoy your dishes with one of Roux's classic homemade cocktails – maybe a Hurricane? Or a Cajun Mule? There is no need to visit New Orleans when you've got Roux in your backyard.
In addition, Roux Tampa 's long wine list cannot be beat.
And if you are still hungry post lunch or dinner, you must try Roux's famous bread pudding.
As mentioned, Roux is also known for their gourmet weekend brunch, which is served every Saturday and Sunday from 10 a.m. to 3 p.m. Enjoy many of the same items on the other two menus or choose to spice it up. Weekend brunch specials at Roux include Crawfish Hash, Chicken and Waffles Benedict, Eggs Nouvelle, and much more. Bloody Mary's and mimosas also run for only $5 a glass during this time.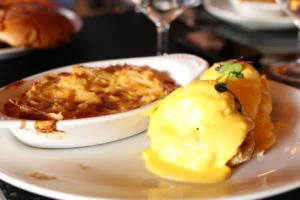 There you have it, folks. Head on down to Roux next date night for a delicious meal in an unbeatable environment – all for a good price.
Roux Tampa Address: 4205 S Macdill Ave, Tampa, FL 33611
Featured Image Photo Credit: Businesses Tampa Bay