Imagine it's date night. You ask your significant other where they want to go for dinner and receive the dreaded, infamous response of "I don't know' and you're left clueless. Where do you take someone who doesn't know where to go? Here's a solution for you! Renzo's, a Tampa Argentine steakhouse, is the perfect place for your date to be a new experience tasting a different cuisine while enjoying that time together you so desire.
Check out Renzo's, the Tampa Argentine Steakhouse for you
If you know anything or have heard of Argentina, you know one thing. Argentine's are known for the quality of their asado, their barbecue. Tasting meat cooked by Argentine's is a delicacy that Renzo's brings to not just one, but two Tampa locations. Whether you visit the South Tampa or the Caarrollwood locations, you'll be treated to the same quality of dining Argentine's are so famous for.
Renzo's offers a variety of different Argentine foods on their menu for you to enjoy. A table side grill, known to Argentine's as a parilla, offers you the best of Argentine meats altogether, inlcuding chorizo (sausage), picanha (top sirloin) and more. You can even get parrillas that are all beef, all picanha, or all Entraña, outside skirt steak.
Beyond tht, Renzo's also offers other Argentine delicacies. If you've never tried a milanesa, you're missing out. These breaded slices of chicken or beef fried to perfection taste as good as they look. There are also many different empanadas, sandwiches, pastas, and more.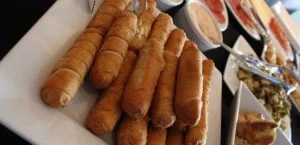 The Wine
Argentine's are also known for their wine. And in that regard, Renzo's does not disappoint. There are so many wines to choose from, you'll have to come back more than once just to scrape the service of everything they've got.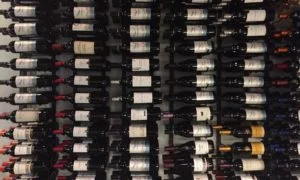 After a meal of the finest Argentine delicacies, it's time for dessert. Your date will love the variety of pastries and treats offered by the Renzo's bakery. You can choose from options like flan, tiramisu, dulce de leche cheesecake, cannoli, and more. One thing is for sure though. No matter what you choose from the bakery, it's basically guaranteed to leave you so satisfied, you'll want more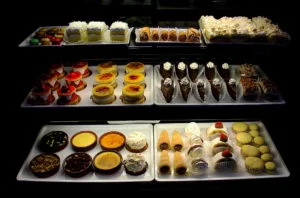 Locations:
South Tampa: 3644 W Kennedy Blvd. Tampa, Fl 33609

Carrollwood: 14445 N Dale Mabry Hwy. Tampa, Fl 33618
Feature Image: renzostampa.com