Halloween is almost here and fall festivals and spooky events are in full swing! Although most fall festivals are family-friendly, you don't need kids in tow to experience all the fun. Raprager Family Farm in Odessa is bringing back its annual Fall Pumpkin Festival and Haunted Barn select dates through November 19, 2023.
This year's event is bound to be just as fun for adults as it will be for the kids. Aside from the pumpkins, corn pit, and petting zoo, there will be live entertainment, local food and craft vendors, a 5,000 square foot haunted barn, and a few new additions for 2023.
Updated August 2023, by Zoë Joiner.
What's New for 2023
Raprager's fall festival has an array of new attractions and offerings this year. If you haven't been in a couple of years you'll be happy to know that as of last year you can now purchase beer, wine, and hard seltzers at the beer and wine tent, plus, there's now a 600 sq. ft. stage hosting a variety of musicians, magicians, and comedians.
An array of food vendors and food trucks will be lined up to satisfy cravings, and the Sweet Shop serves up tasty handmade treats like fudge, candy apples, and cinnamon nuts. There's also a covered area with several local sports-themed tables and large-screen TVs where you can catch up on the games and check scores.
New fun for kiddos includes pumpkin painting, the opportunity to feed cows, an 80-foot bounce pillow (which is now completely covered for shade) and a 900 square foot inflatable haunted maze. Adults will appreciate lots more added shade and water misters throughout, plus, you can now practice Axe throwing, and shop from vendors at the new Goblin Market.
Raprager Fall Festival Activities
There are plenty of fall-themed activities to enjoy, including a pumpkin patch, hayrides (and haunted hayrides October 1 – November 1 after 5pm), a massive corn pit to jump in, and a 40-foot hay chute slide. Kids can have fun running through the 2,000 square foot "Fort Merlin", mine for real North Carolina gems, or take a pony ride. Goats, chickens, pigs, and tortoises are a few of the animals that you can interact with at the petting zoo.
The full list of activities include:
Haunted Barn
Pumpkin patch
Festive decorations and photo ops
Local food, farmer's market and craft vendors
1,000 sq. ft. inflatable haunted maze
Covered Bounce pillow
Petting Zoo
Fort Merlin play fort
Corn Pit
Axe Throwing
Hayrides
Gem mining (additional fee)
Face painting (additional fee)
Pony rides (additional fee, cash only, until 5pm)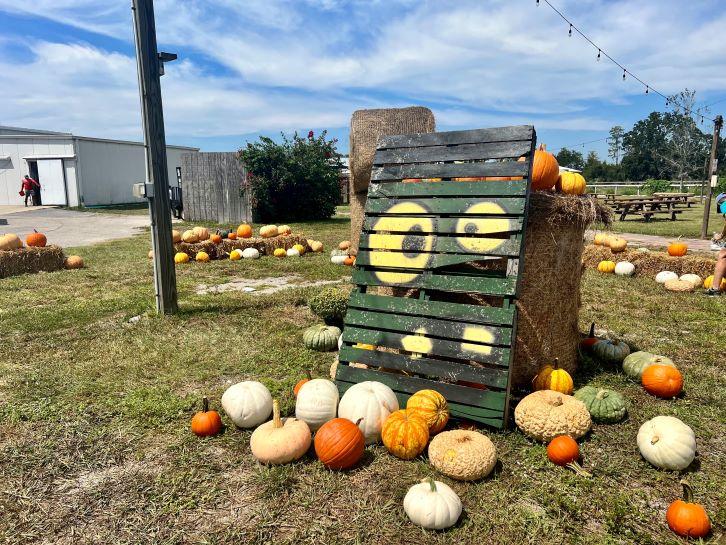 Haunted attractions
Visit after 6pm for a spooky twist! Although most of the activities are open throughout the day, after 6pm is when the monsters come out and the farm turns from fun to frightful.
"Scareactors" will creep in and take over the haunted barn and a visit to the haunted graveyard will send chills down your spine. Even the hayrides take a terrifying turn once the sun begins to set.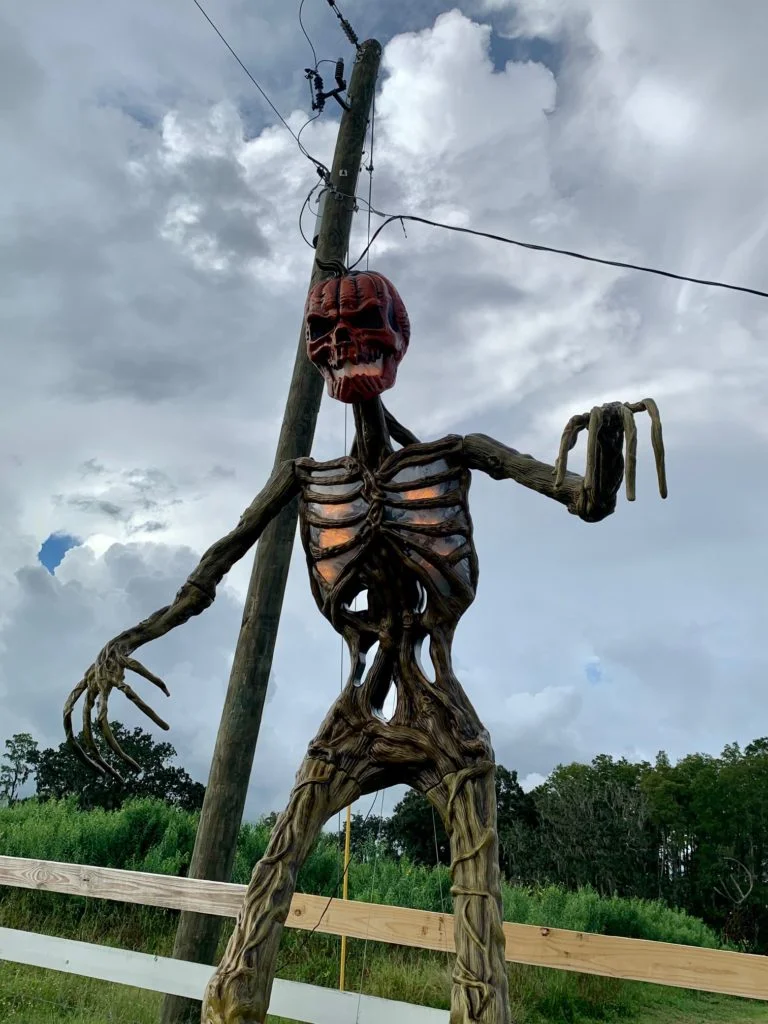 Haunted attractions will be going on during October only.
Tickets + Details
Tickets are $16.25 per person in advance online, or $19.50 at the gate. Children 2 years and younger are free.
Gem mining, face painting and pony rides are not included with the price of admission; a separate fee will apply. Pony rides are cash only.
Hours + Dates:
September 22, 23, 24, 29, and 30
October 1, 6, 7, 8, 13, 14, 15, 20, 21, 22, 27, 28, 29
Friday – Saturdays: 9am – 9pm (open till 10pm on Fridays in October)
Sundays: 9am – 7pm
November 4, 5, 11, 12, 18, and 19
Saturdays – Sundays: 10am – 5pm.
Check their website for specific dates, times and weather conditions!
Raprager Family Fun Farm is located at 16907 Boy Scout Rd in Odessa, just under 30 minutes from Tampa.
For full details and to purchase tickets, visit rapragerfamilyfarms.com/pumpkin-festival.
All images by Brie Gorecki unless otherwise noted