Three 'cheers' for September 7th aka National Beer Lovers Day! Yes, a day devoted to beer is finally almost here and is the perfect excuse to enjoy your favorite brew or brewery. If you didn't already know, there are 88 breweries located in the Tampa Bay area accounting for most of the breweries in the state of Florida (wfla.com). You can't possibly pick from a list of 88, so check out the Top 5 Breweries in Tampa Bay to Celebrate National Beer Lovers Day!
One of the top-rated breweries around Tampa is Cigar City Brewing is located on Spruce Street and is full of local culture and history surrounding Tampa. While you're in, enjoy the atmosphere as well as handcrafted, award-winning beer! Cigar City's brews bring to life all of the sun and citrus that people know and love about Florida! All of the beer is made of top-notch quality ingredients and is available for everyone including Vegans and Gluten-intolerant guests! Best of all, Cigar City Brewing is eco-friendly with 100% recyclable cans—what more could you ask for?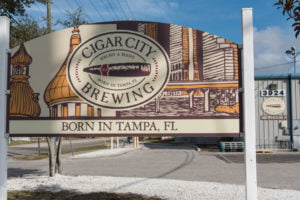 Yes, you've heard of and possibly seen Coppertail Brewing on the outskirts of Ybor, but have you checked it out yet? No? You should, especially on National Beer Lovers Day! If you didn't already know, Coppertail is a privately owned 'production brewery' with a tasting room located in the ever-historic Ybor City! Coppertail's mission is to bring high quality, locally brewed beer to residents. While you're there check out The Tasting Room. Here enjoy a full-service bar, 20 taps, and a wine list. Be sure to also catch a bite to eat from their small plates menu and full meal menu! Before you leave, check out The Brewery if you get a chance! Since 2014, the brewery has pumped out 1,000 barrels of space with tanks from 30-200 barrels. Not sold yet? Coppertail allows dogs on their outdoor patio! What's better than a cocktail and your favorite pups?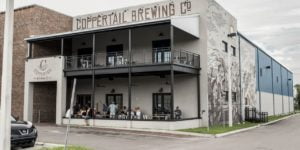 Everyone's heard of Yuengling, but have you visited their brewery? This National Beer Lover's Day check out Yuengling and enjoy a sip of the American Spirit. Enjoy all of the history that Yuengling has to offer being America's Oldest Brewery. Since 1999, the Tampa Plant has been brewing all of your favorite Yuengling brews. When you visit Yuengling, you must take a Free Tour. Each tour is open to all ages and is an immersive look into the plant and how operations work. You'll even get a free glass of beer at the end of the tour!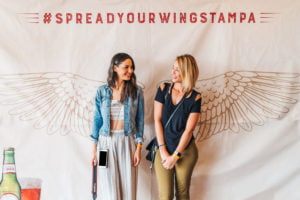 Hidden Springs is one of the newer breweries to hit the scene since its opening in 2015. Located near Ulele and Armature Works, Hidden Springs Ale Works features a tasting room with home-brewed beers on tap! Enjoy five core beers with 15 rotating beers, guest taps, and more! Hidden Springs features weekly events such as Yappy Hour Mondays and Run the Heights! These events offer 20% off your experience depending on the event.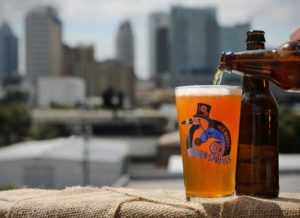 Angry Chair Brewing is a great spot to enjoy National Beer Lovers Day this September with its renowned stout! Angry Chair Brewing takes pride in their stout and sees no boundaries with their brews and loves learning, experimenting, and tweaking! The brewery at Angry Chair is 1,900 sq. ft. with an industrial stainless steel interior that really brings an awesome vibe to your brews! Be sure to head across the street to their 2,000 sq. ft. barrelhouse! Angry Chair offers 16 taps, so there's definitely something to suit everyone!
This National Beer Lovers Day, be sure to enjoy a brew or two and celebrate!
*Please drink responsibly.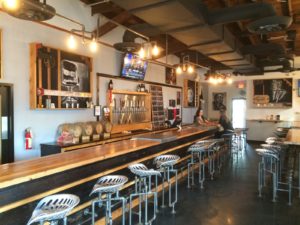 Featured Image Credit: Paste Magazine