Instead of buying beer and wine, make it! If you and your date are fans of going out and drinking, this is the perfect couple date for you! You will experience a fun time crafting and making your alcohol and then get to have a special time sharing it after knowing you made it together. You can also serve it to guests and brag about how you made the delicious wine. What is better than learning a new skill and getting to drink what you made?
Southern Brew Making offers monthly classes on how to brew beer! Classes are $20 and are two to three hours long. During the time, students will learn how to extract and all grain brewing methods. Classes are small, only 12 people, to ensure an intimate environment where everyone can get the attention they need. The lessons fill up quickly, so sign-up now to get on the waiting list. Southern Brewing other events, including Special Hops Homebrew Club, where you can even more about homebrewing, and trivia night!
For those who would rather make wine than brew beer, The Beer and WineMaker's Pantry makes it easy to make your own wine! Winemaking is offered almost every Saturday at 4 p.m. Classes cost $20 and include making, snacks, wine samples, and a bottle of wine to take home. Private sessions are offered for beer brewing or winemaking for eight to twelve people. You can go to a regular class with just your date, or you can have a couple's night or a girl's night out making wine! Either way, you will finish with a bottle of wine to enjoy during a romantic night in or a future game night! For those who want to make more wine, The Pantry offers Brew on Premise where people can make their own wine. It costs $40 plus the cost of ingredients to brew about 25-32 standard bottles. It is cheaper than buying wine at the store and you get the satisfaction of having made it yourself!
If you and your significant other want to become an avid brewer or are just curious about brewing, Avid Brewing has an all grain brewing class the third Saturday of every month to teach all about brewing. It is $35 for a three-hour-long class. After the lesson, grab some equipment to brew more beer at home and grab a beer in Avid's taproom to relax after your brewing experience. Call or walk-in to reserve your spot for this educational yet enjoyable time!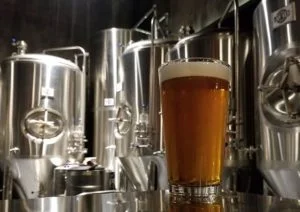 VetterBrew offers an introduction to beer brewing and winemaking. The class is only $10 and is about an hour long. It is a helpful class to take if you are interested but do not want to sit through a three-to-four-hour-long lesson. The schedule is VetterBrew's website, so anyone interested can check it out and buy tickets to the class in the online store!