Whether you're a local or you're visiting from out-of-town, the Tampa area has so many awesome spots to try. While there are spots that everyone raves about and are all over social media, there are also spots that are lesser-known with impeccable meals and awesome staff. They may be less assuming but their food is definitely not lacking. So, discover Tampa and check out these local spots you might not know of!
Located in Ybor, The Stone Soup Company is NOT JUST SOUP! This spot hosts delicious menu options such as soups (obviously), salads, apps, empanadas, sandwiches, bowls, and more! Their recommended items include the Ybor Chili which was voted best in Florida which includes Italian sausage, ground beef, pulled Cuban mojo pork, and cheddar cheese. Another hot item is The Real Cuban which won 1st place Traditional Cuban USA. This menu item includes mojo roasted pork, ham, and salami, with mustard, mayo, pickles, and swiss cheese served on Cuban bread brushed with butter and pressed to crispness. It's served with a mojo sauce for dipping – check it out!
TacoSun is a family-owned Mexican style restaurant serving up authentic Mexican dishes inspired by the flavors of Northern Mexico. Here you can enjoy tacos, burritos, quesadillas, and more! They offer a Specials menu with tostadas, taco salads, flautas, chimi's, nachos and more. The best part? TacoSon has locations in both Tampa and Wesley Chapel!
Are you hungry but can't choose a cuisine? Head over to The Olde Heights Bistro for a World Cuisine dining experience. Here you can enjoy anything and everything from all continents! Guests can enjoy sushi, brunch, lunch, and dinner with items on the menu such as po boys, gyoza, steak, chicken parm, and more! It's truly the best of all worlds in one spot. Try it out!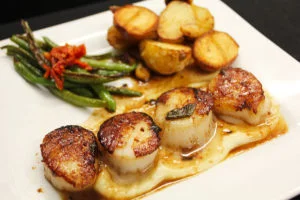 Donatello is an old Tampa traditional Italian restaurant featuring authentic Italian cuisine and live jazz music. Donatello's offers hand-made pasta fresh daily, with Northern Italy in mind. They also offer dishes from Naples and the Amalfi coast! Enjoy all that Italy has to offer at Donatello Tampa.
You might have heard of Byblos before, but it definitely doesn't get the love that it deserves. Byblos is located in South Tampa and offers traditional Lebanese cuisine with a Tampa flare! Here delight in awesome food that's been served up fresh for almost 20 years. Some of the menu items feature Tabbouleh, Falafel, Shish Kabobs, Gyros, and more! Check it out for a Lebanese experience you'll crave.
Pane Rustica is another Tampa favorite that doesn't get enough hype either. This spot is an awesome place to enjoy lunch or dinner with both a bakery and a restaurant with delicious items to choose such as pizza, sandwiches, salads  and more in a casual and beautiful setting. Pop into Pane Rustica the next time you're out to lunch in South Tampa – You won't regret it.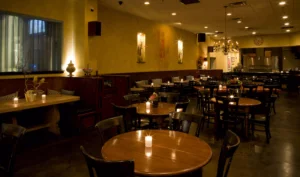 Yah Mon is the Best Reviewed Caribbean in the Tampa area with authentic Caribbean dining. Here you can enjoy Caribbean Chicken Platters, Oxtail, Curried Tofu, salads, and more. Yah Mon is only open for dinner, opening at 4 p.m. every single day of the week (except Mondays).
Big Ray's is a local spot on Ballast Point with fresh seafood from the bay to your plate. Their Chef, Raymond Cruz grew up at the Ballast Point Pier and brings his fishing habits and love for food from his experience as a Florida native. Enjoy burgers, salads, seafood, desserts, and so much more at Big Ray's.
Café Hey is an awesome hole-in-the-wall style restaurant and coffee shop where you can sit and enjoy delicious goods and open mic every Thursday. At Café Hey enjoy coffee, tea, baked goods, sandwiches, and soups either in-shop or for carryout. All of their menu items are incredibly affordable and, not to mention delicious.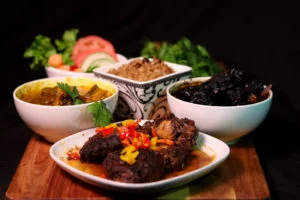 The Bunker is another coffee shop gem located in Ybor City where you can order deliciousness all day long. Since 2006 The Bunker has been a Ybor City staple with coffees, tea, food, and baked goods. Their coffee is served locally with Buddy Brew as their coffee of choice. Whether you're a Tampa native or visiting the area, for a bite and sip out of Ybor, visit The Bunker.
Whether you're located in Brandon, Florida or South Tampa, there's a Sushi Ninja location for you! This is truly the crème de la crème of sushi joints with a menu for days. They offer lunch, dinner, happy hour and more with other traditional noodle dishes and even poke and boba at the Brandon location!
Three Bulls is a newer hot spot to hit the Brandon area but is certainly not as popular as it should be. This local spot offers apps, salads, sandwiches, tacos, bowls, desserts, and of course drinks. Some of their popular items include the Pastrami Reuben, the Pickled Fried Chicken Sandwich, and the Tuna Poke bowl. You must try this new spot!
This spot is local to the Brandon area too in an unassuming strip mall. S&V features a craft beer taproom, wine, and delicious pub food. They rotate 40 craft beers, 100+ bottled beers, and 35+ wine with a menu that is crafted daily by the chef and owner, Ty Mathis. One side of the menu changes daily and one side remains loyal to delicious everyday favorites. When you look for this spot head towards the red "Pub" sign – Like we said – unassuming, but DELICIOUS!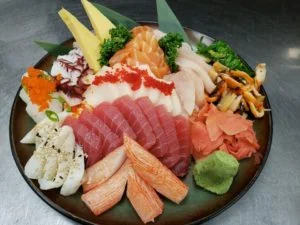 Featured Local Spots Tampa Photo Credit: Byblos Tampa