Thanksgiving is almost here! We all know that turkey is the star of Thanksgiving dinner. But Thanksgiving dessert is just as important. Can you really picture not ending turkey day without a good old-fashioned slice of pumpkin, apple, or pecan pie? We can't either.
While some prefer to put their baking skills to use, others may not have the time or kitchen space to make their own. Not to fret – Tampa has some amazing bakeries that can whip up something delicious that would be just as good as if it came out of your own oven. Too busy cooking dinner to make dessert or maybe you were asked to bring something to a potluck? Here are our picks for local bakeries to help make your Thanksgiving a little sweeter (and easier).
Alessi Bakery
Dessert by Toffee to Go
Dough
Wright's Gourmet House
Goody Goody
Mike's Pies
Pane Rustica
Be sure to check with each location for ordering timelines. 
2909 Cypress St., Tampa, FL 33609
Another Tampa landmark on our list. Alessi Bakery was started by Italian immigrant, Nicolo Alessi, in 1912. Their bakery is filled with a delectable array of desserts such as cupcakes, cookies, cakes, pies, and pastries like eclairs, cannoli, and flan. Alessi is the perfect place to grab an assortment of flavors if you want some variety at your Thanksgiving dinner table. Grab some of their 3″ mousse cream pies in flavors like Nutella Mousse, Boston Cream, and Fresh Fruit Bavarian. They also have fresh baked 3″ pies with traditional flavors like apple, pecan, and pumpkin. You also order platters of Italian Cookies and full-sized cakes and cheesecakes (their Italian Rum Cake is a MUST TRY).
3251 W. Bay to Bay Blvd, Tampa, FL 33629
Tampa's sweet shop, Toffee to Go, now offers desserts for you to sit and savor at their South Tampa location. They offer cakes, cookies, ice cream, pies, and more. Grab a traditional Dutch Apple Pie or Triple Chocolate Pie. They also have seasonal flavors like traditional pumpkin, pecan, and pumpkin swirl cheesecake(see website for availability). Want something different than traditional pies for Thanksgiving dessert? Grab some Gooey Toffee Bars or Carrot Cake. Of course, be sure to also snag a box of their amazing toffee which is the perfect gift for your turkey day dinner host.
2602 S. MacDill Ave, Tampa, FL 33629
Though Dough doesn't serve up your traditional Thanksgiving desserts, who says you can't switch things up? Dough has some of the best desserts in town, so they're not to be overlooked. Their artisan doughnuts are perfect for a Thanksgiving brunch. Pick up an assortment with flavors like Apple Fritter, French Toast, Magic Bar, PB & Jelly, and Hot Cocoa. Not into all the fancy flavors? They've got traditional ones too such as Vanilla Cake, Glazed, and Jelly-Filled. If you're feeling adventurous, they also bake up some mouthwatering cakes and cheesecakes with funky flavors like Buffalo Trace Chocolate, Root Beer Float, and Strawberry Champagne.
---
If you're in a pinch and don't have the time to bake your own Thanksgiving pie, check out one of these great options at local pie shops around the Bay.
1200 S. Dale Mabry, Tampa, FL 33629
Since 1963, Wright's has been an institution in Tampa. Situated along South Dale Mabry, Wright's is notorious for their world-famous sandwiches and their decadent cakes and desserts. Their traditional pecan and pumpkin pies are year-long staples on their menu (in case you get a hankering for Thanksgiving dinner in the spring). If you want to show up at Friendsgiving with something a little less traditional, you can pick up their Carrot Cake, Hummingbird Cake, or Rum Cake. They also bake up a Peppermint Chocolate Cake (available in November and December only), which is the perfect way to segway into the Christmas holiday. If you've got dessert covered and but still want something festive to nosh on while enjoying the Macy's Thanksgiving Day Parade, pick up some of their seasonal Pumpkin Raisin Nut Gingerbread sweet bread.
1601 W. Swann Ave., Tampa, FL 33606
A historic Tampa restaurant dating back to 1925, Goody Goody closed its doors in 2005 but was revived in 2016 by Columbia Restaurant owner, Richard Gonzmart. Since then, it's been thriving in its new location in Hyde Park Village. Their menu consists of all the original recipes that made Goody Goody such a hot spot over the years, including their iconic pies. Their Butterscotch Pie is their original staple and perfect to bring a touch of nostalgia to the table That's not to say their Chocolate Cream, Banana Cream, and Coconut Cream aren't also the perfect sweet treats to top off your turkey day meal. You can also find a special seasonal pie on the menu such as pumpkin cheesecake, pecan, and turtle pie.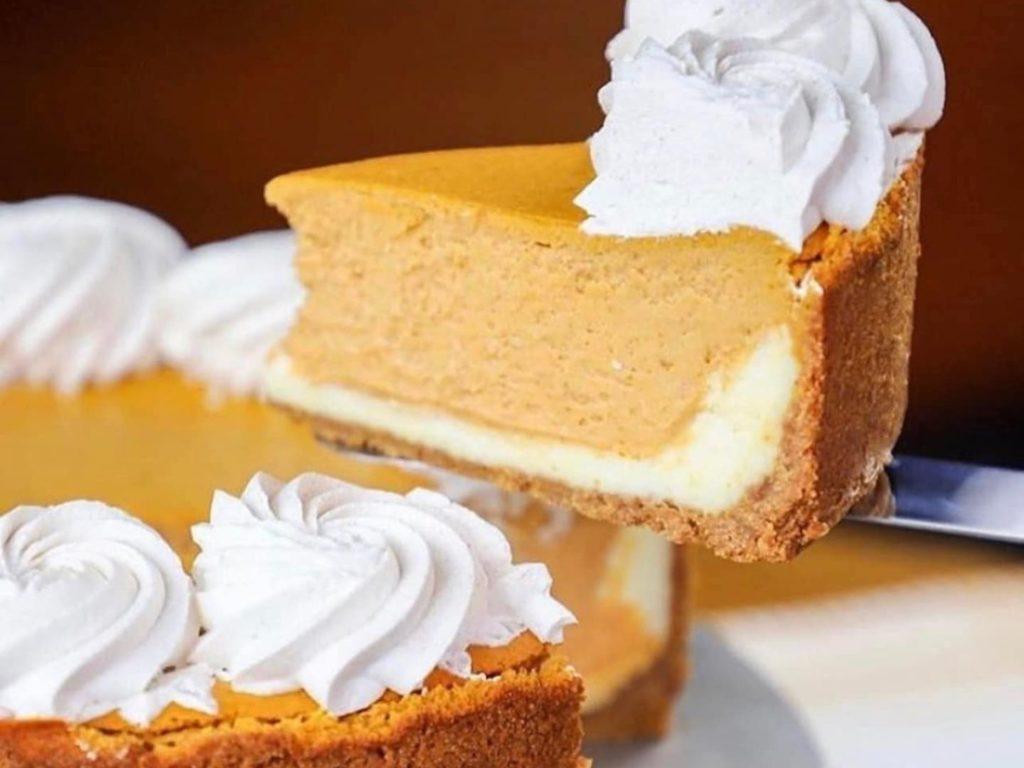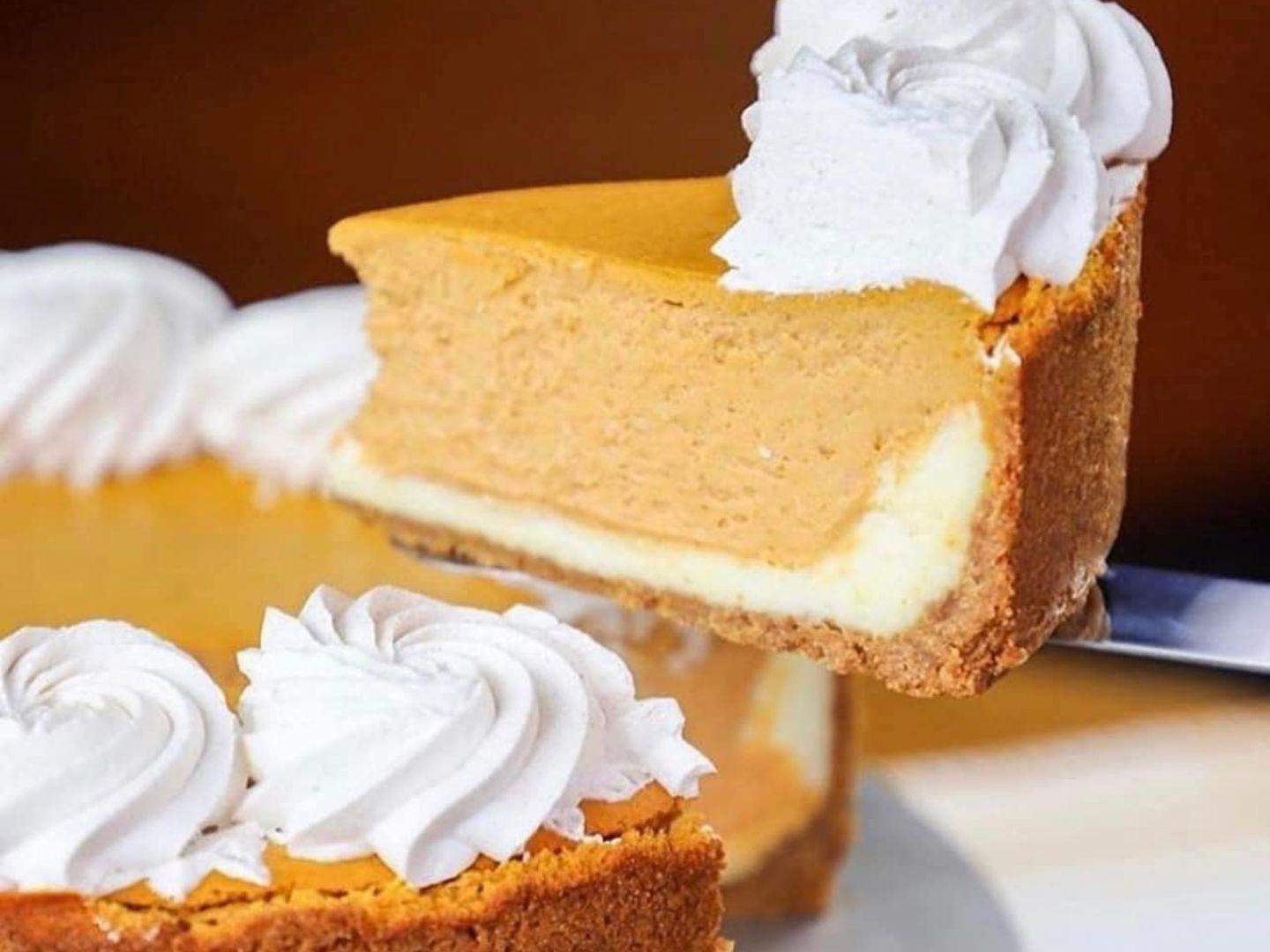 10350 Windhorst Road, Suite 100, Tampa, FL 33619
Mike's Pies kicked off in a humble location in South Tampa. The popularity grew so much, that they can now be found in restaurants across the country. You can still pick up one of their sweet treats at their original location and see for yourself what all the hype is about. Their signature pies include flavors such as Southern Pecan, Apple Crisp, and Deep Dish Reese's Peanut Butter. They also bake up seasonal flavors like Sweet Potato, Pumpkin Pie, and Pumpkin Cheesecake. All orders must be placed 48 hours in advance, but we promise they'll be worth the wait. If you'd rather snag a ready-made dessert (subject to availability), check out their list of local Tampa Bay retailers.
Pane Rustica's bakery is serving up some of their amazing pies this Thanksgiving. Order ahead to pick up one of their Pecan, Pumpkin, or Cranberry Blueberry pies or their warm Apple Tart (with or without streusel) and Pumpkin Cheesecake.
Thanksgiving dinner ideas:
Featured image credit: Alessi Bakery