Karaoke has been a staple at parties, clubs, and bars for a long time. Adult sitcoms, including How I Met Your Mother, Young and Hungry and Friends have featured a karaoke bar in at least one episode. There is always the option to sing along to a song while dancing on the dance floor, but if you and your girls want to be the stars of a show, head to a karaoke bar in Tampa and sing the night away! Maybe you will even meet your Troy Bolton!
Tampa Karaoke VIP offers several size rooms groups can rent out at an hourly rate. You and your friends will not have to sit through a bunch of people sing before you get your chance. As long as you are paying for the room, everyone in it is free to sing to their heart's content. Guests do not even have to leave the room to get a drink; there is a call service-button in the room! VIP also has a large dance floor everyone can let loose on before or after their karaoke time. Get ready for a fun night of singing and dancing!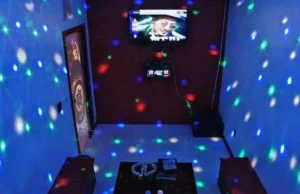 One of the best karaoke bars in Tampa, according to CBS Tampa Bay, Double Decker offers karaoke in some form every day of the week! Monday's are "Magic Mondays" with the DJ and karaoke, Tuesdays are open mic nights, Thursdays are college karaoke nights and Saturday has karaoke on the main stage. Every other night offers karaoke as well, just not as a highlight. No matter what night you and the girls go out, you're sure to be able to find karaoke here and belt out a cover of your favorite song!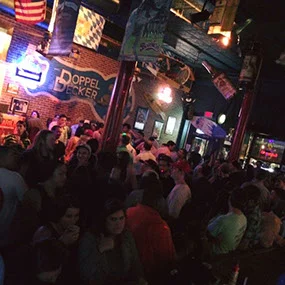 Pete's Place in South Tampa has been open for 40 years and has the classic local bar feel. They offer karaoke Thursday, Friday and Saturday nights from 9 p.m. to 2 a.m. and have thousands of songs for all the bar-goers who have a song in their heart to choose from and perform! You and the girls will not need to dress up too much for this bar. A cute, casual outfit and song are all you need!